San Francisco Engagement Session | Bay Area Wedding Photographer | Phoebe & Ben
Since I just got back from San Francisco I thought it best to share some photos from one of the engagement sessions I did in the Bay Area last Fall. Phoebe and Ben decided to make the early wake up call to meet me at the top of Twin Peaks overlooking the city at sunrise. It was really worth it too! We had amazing light and got to watch the fog roll through downtown from our perch high above the city. Phoebe and Ben had a really good time during photos and were up for trying new shots and lots of laughing; all despite Ben being pretty sick at the time! Thanks for power through for some photos dude! This San Francisco engagement session is easily one of my favorites so far!
The thing I find really inspiring is how diverse the Bay Area is! There are so many locations to use for photos, so many angles for light, such incredibly different types of weather, and there is lots and lots of water in all directions. As a photographer that just equals endless opportunities at all times of the day! In Oregon, that's just not the case for most of the year. We get some great Summers here and the weather can be amazing for long periods of time, but we don't have nearly the same options for natural light. Most sessions are done in the morning or late afternoon and evening here. I feel like for a San Francisco engagement session I could shoot from sunup to sundown if I wanted!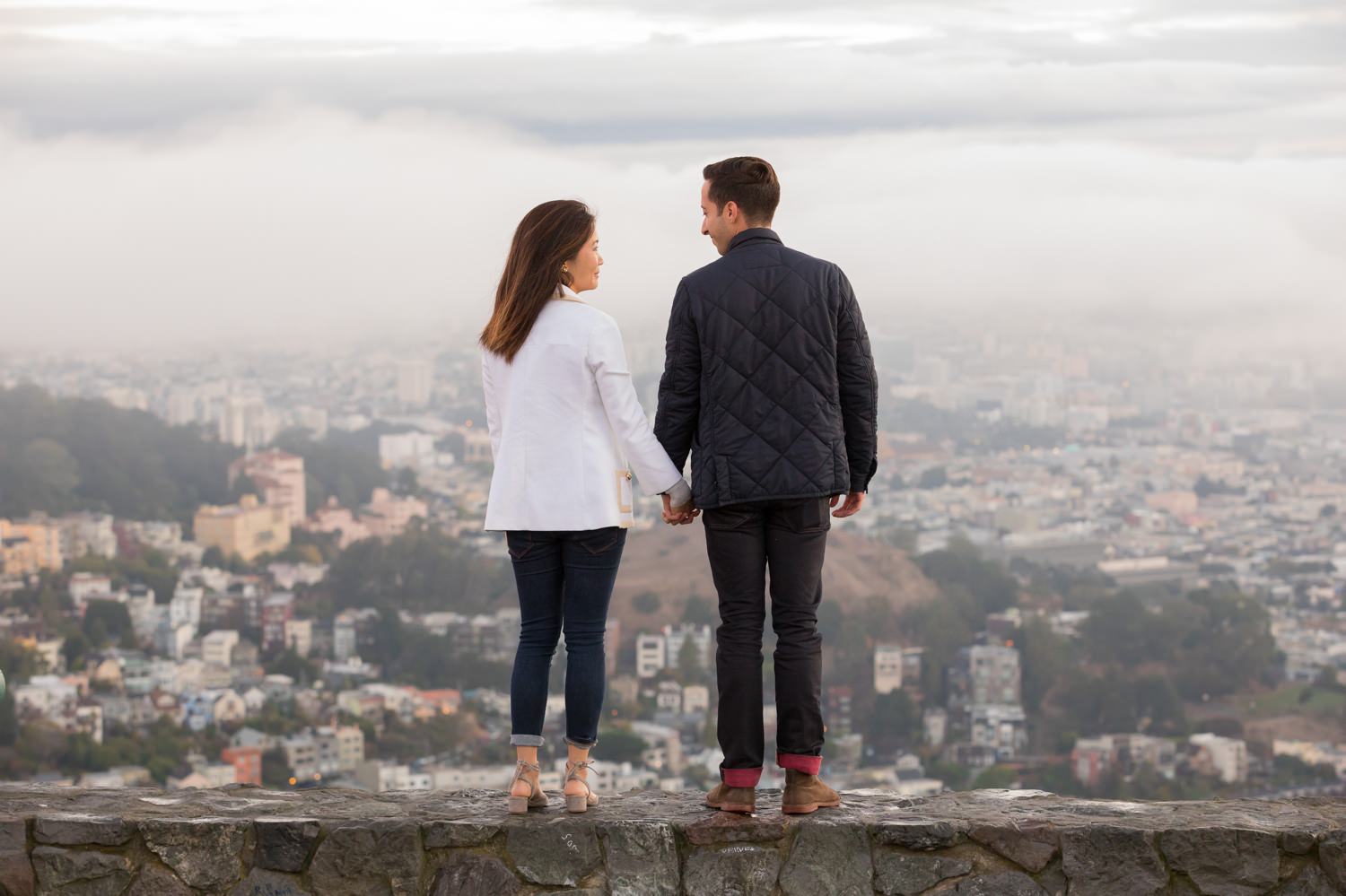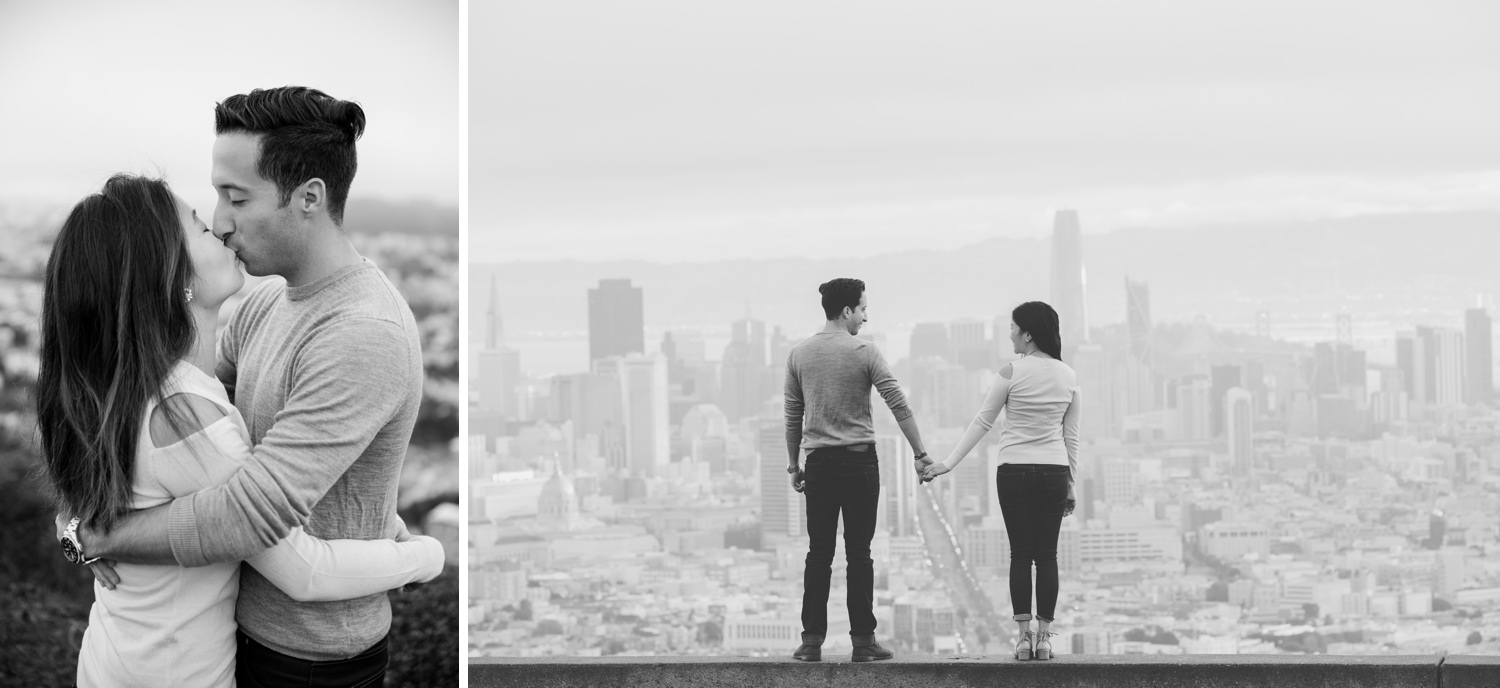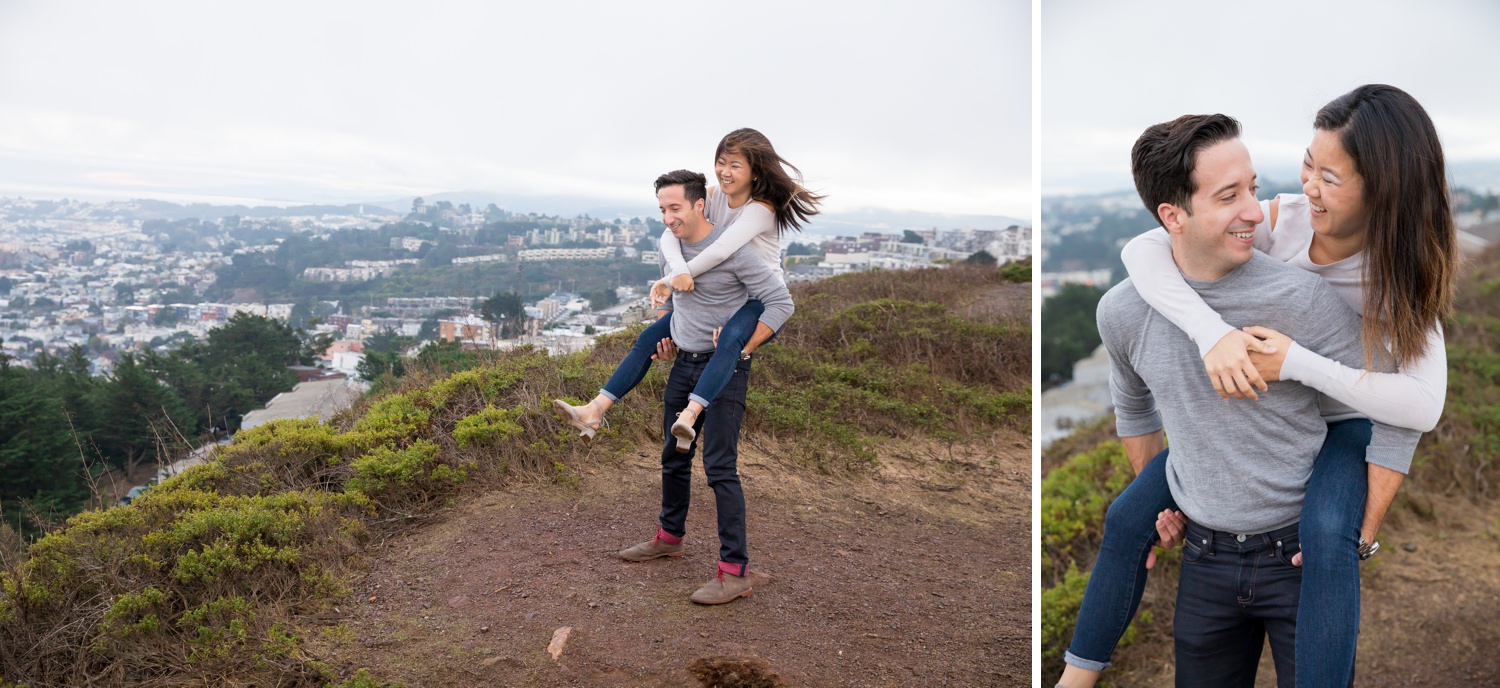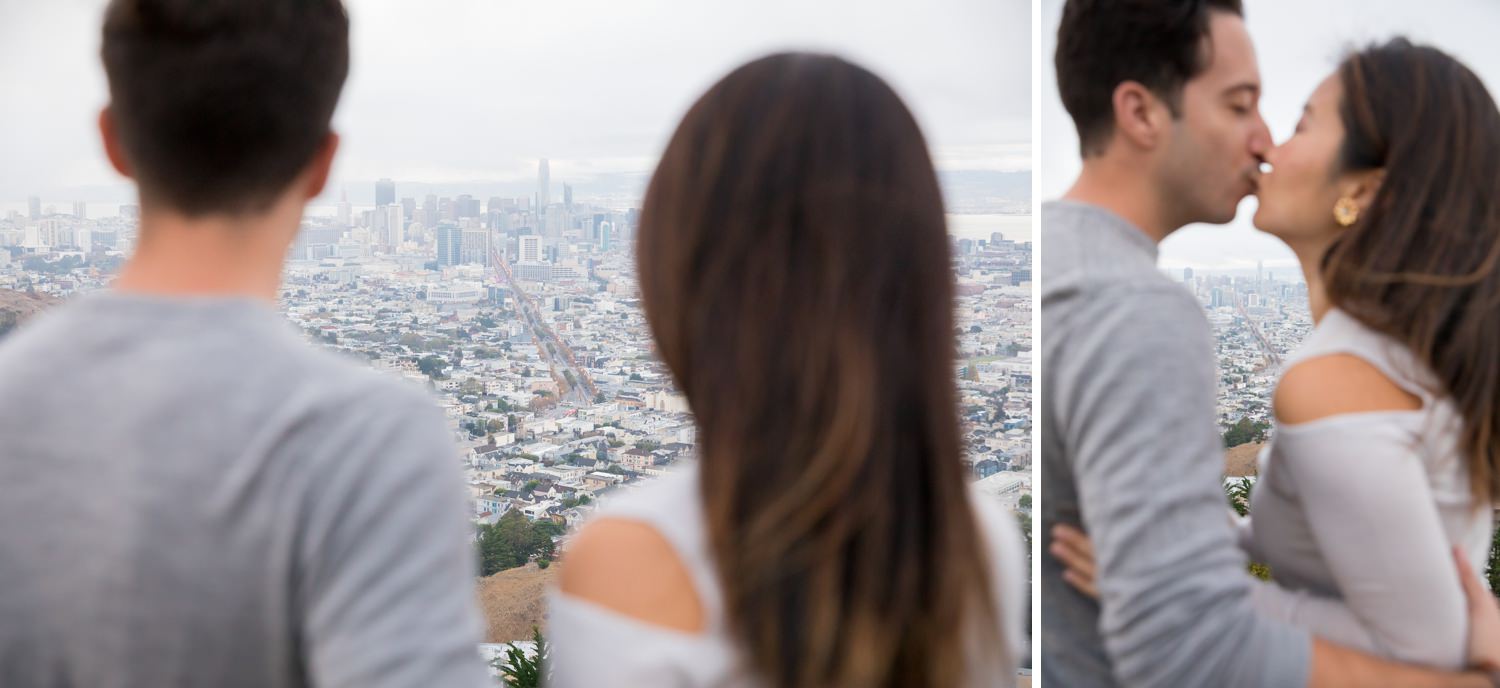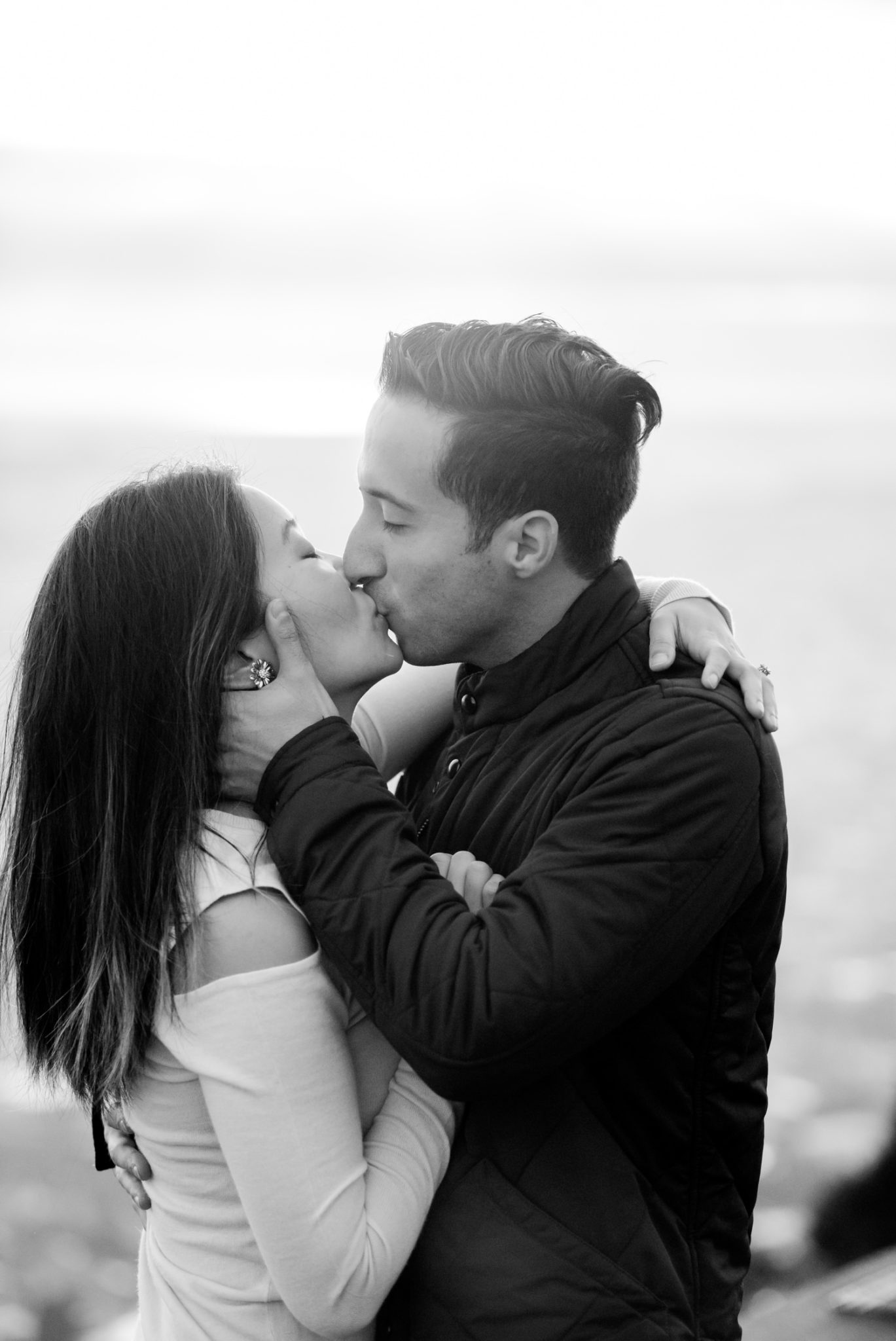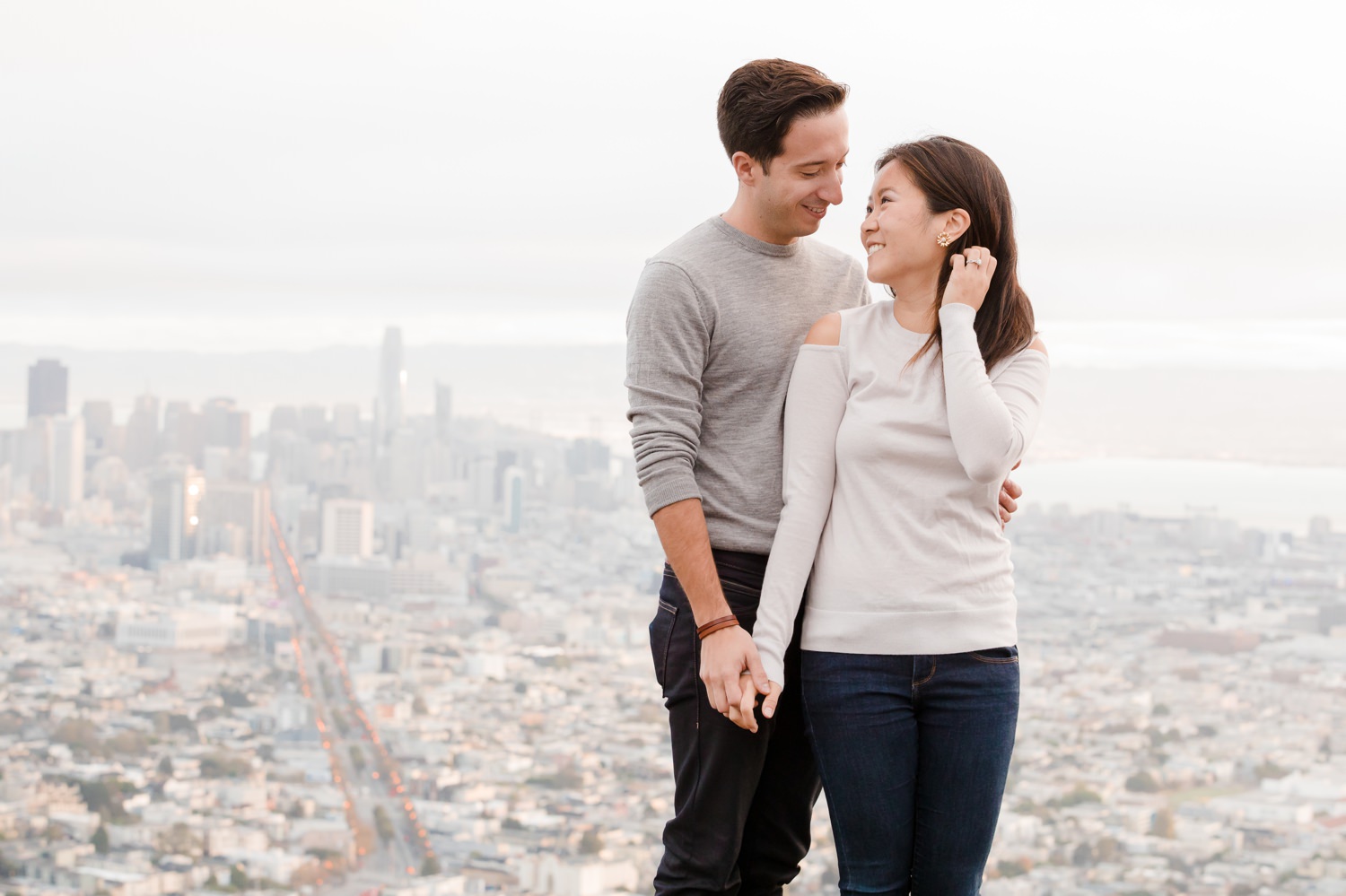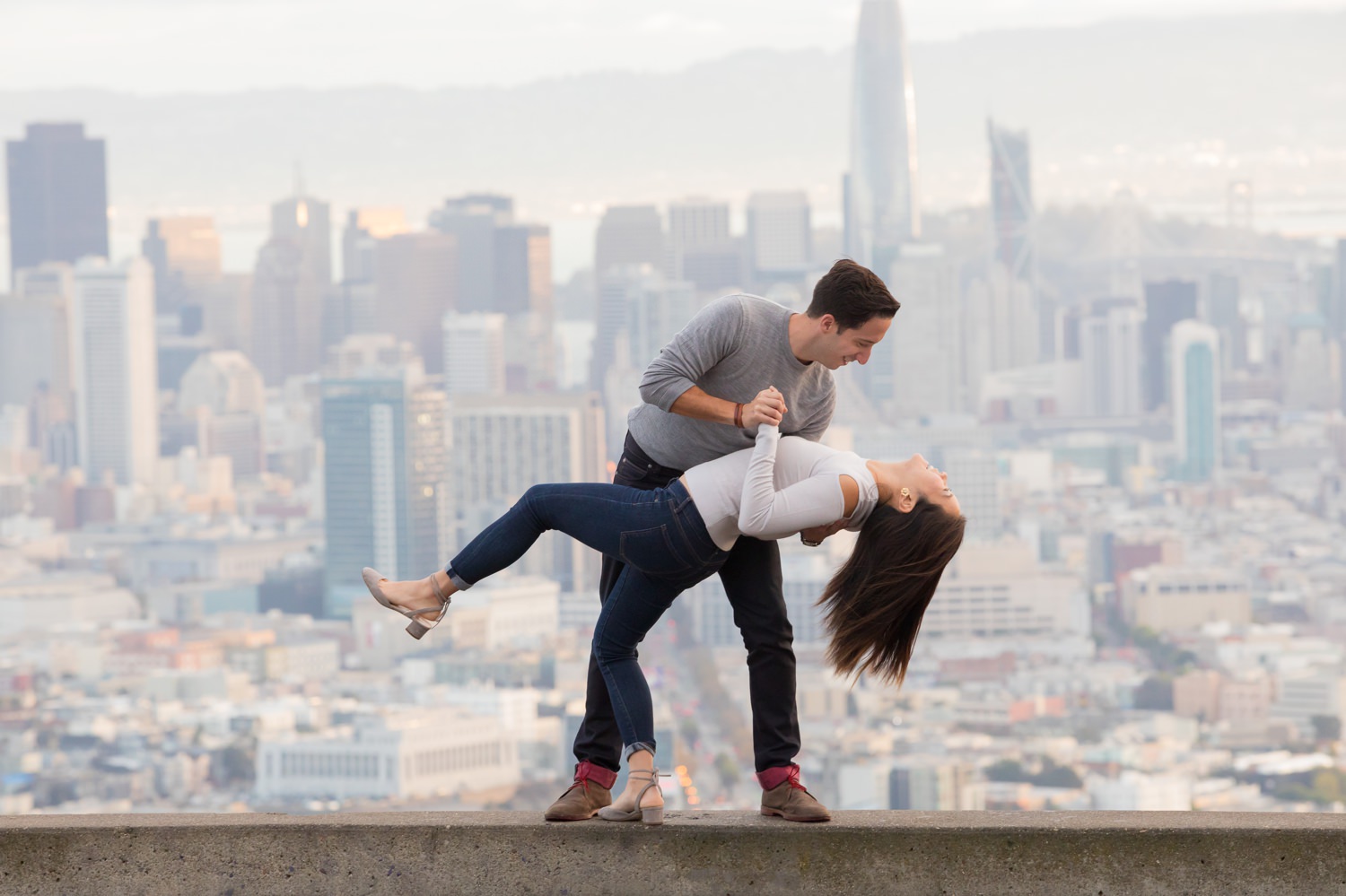 If you're interested in seeing more of my Bay Area work or want to inquire about a session near San Francisco you can head over to my regional page for the Bay Area. I live in Oregon but travel often and the Bay Area is a pretty easy commute for a wedding or engagement session. No travel fees to the Bay Area for either type. Hit me up at Bay Area Wedding Photographer or use the contact page in the menu above to get in touch with me.
---