Oregon Engagement Session | Diamond Peak Wilderness | Julia & Jonathan
Julia and Jonathan live in Klamath Falls Oregon and wanted to meet halfway for an adventure style Oregon engagement session so we met up in Oakridge area at the end of September. The Fall colors were just starting change and we were blessed to find some amazing vine maple in the higher elevations. We drove around for hours exploring the Diamond Peak Wilderness and had a blast doing so!
We ended up finding some very cool locations off the beaten path including a small waterfall that would be so awesome to check out in the Spring when the stream is a bit bigger. The cliff there and the vegetation all around was a dream setting for photos though!
And the other amazing part of this Oregon engagement session is that AW Bridal hooked us up with a free dress to use during the session! They let Julia pick it out and sent it directly to her to wear during part of the shoot. The dress was amazing and looked so good paired with a more formal look from Jonathan! I love the juxtaposition of a couple dressing formally while in nature hiking some amazing location that is rough and wild. If you want to see some of AW Bridal's amazing dresses follow these links pronto.
https://www.awbridal.com/bridesmaid-dresses/
https://www.awbridal.com/bridal-petticoats/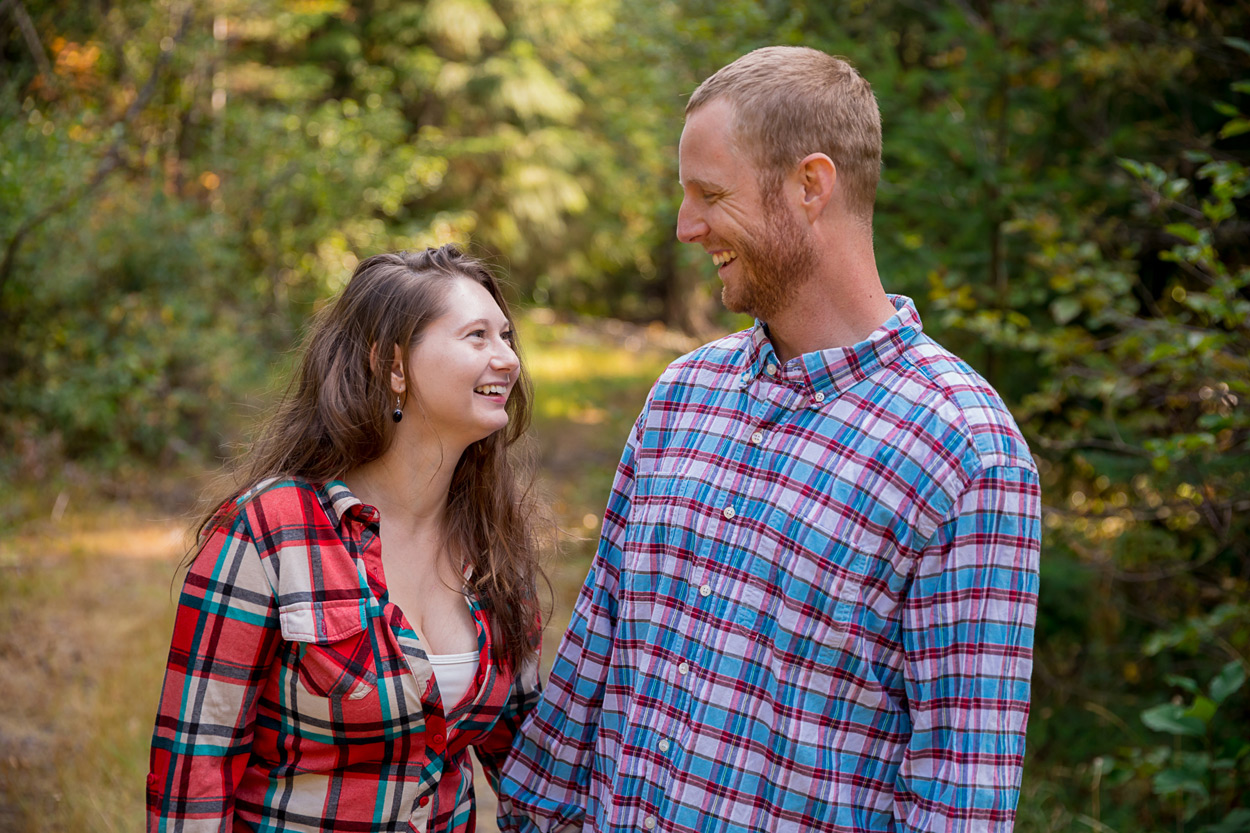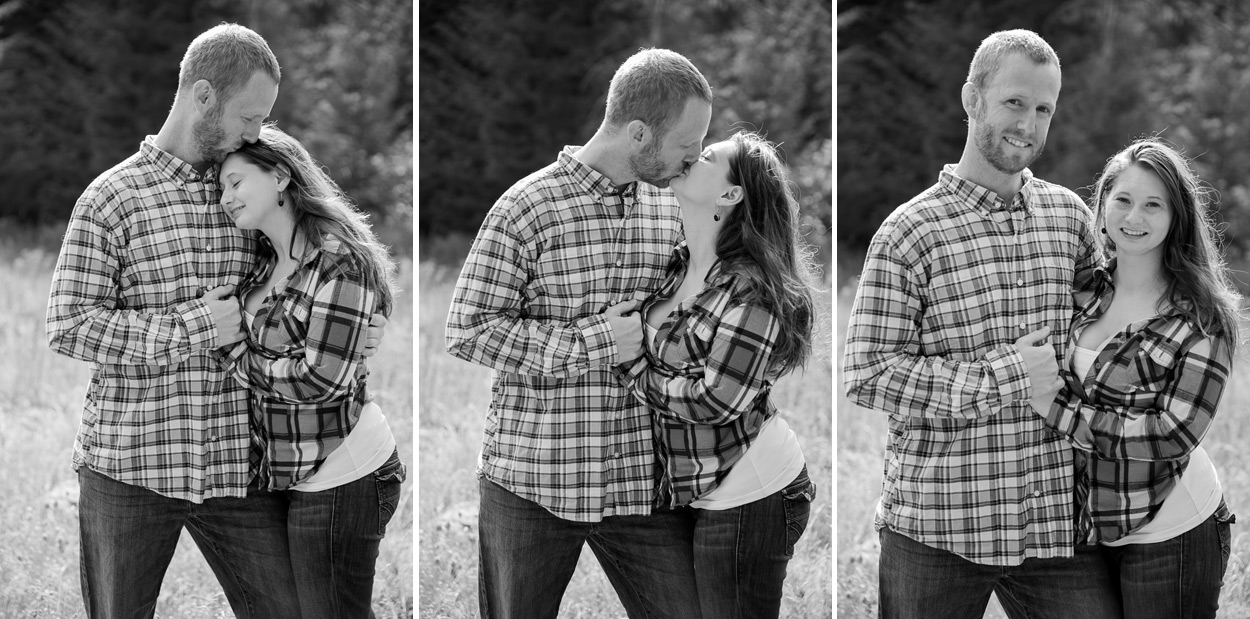 Here's that great dress I was talking about!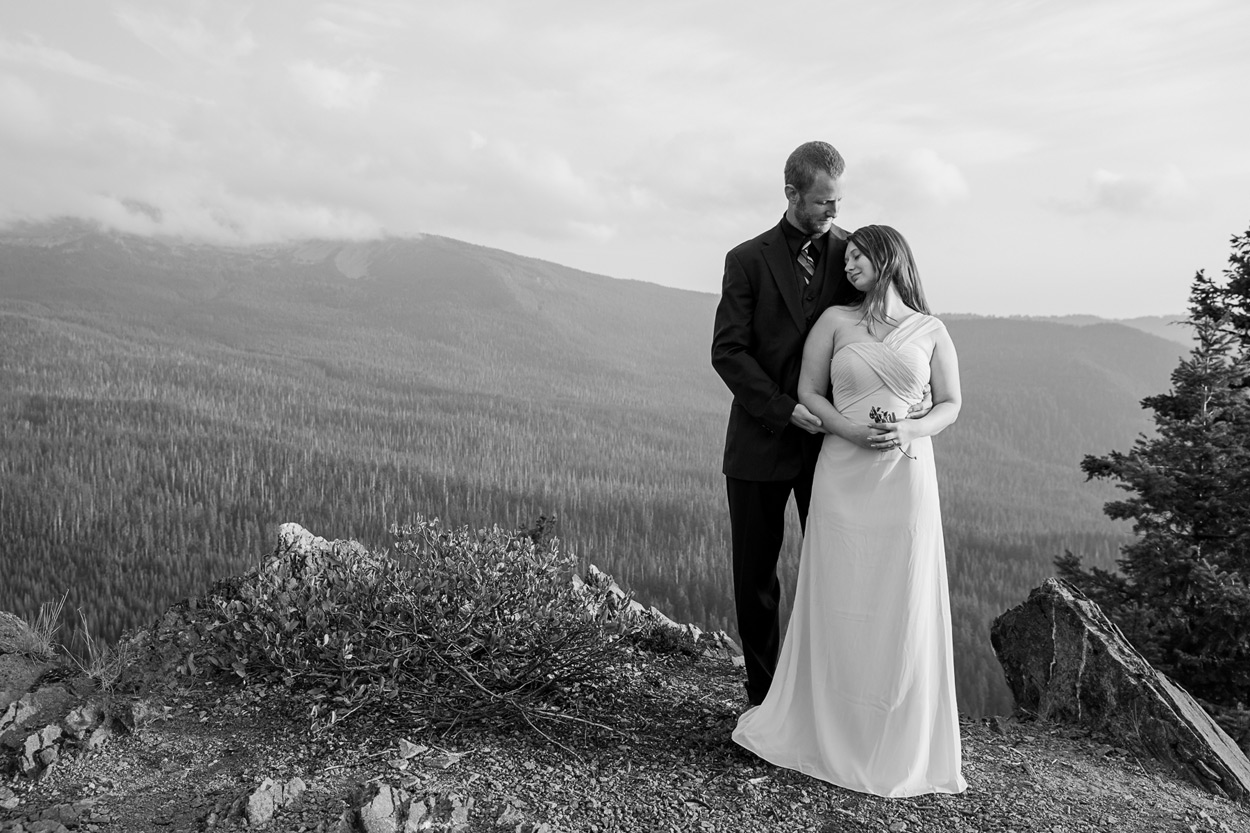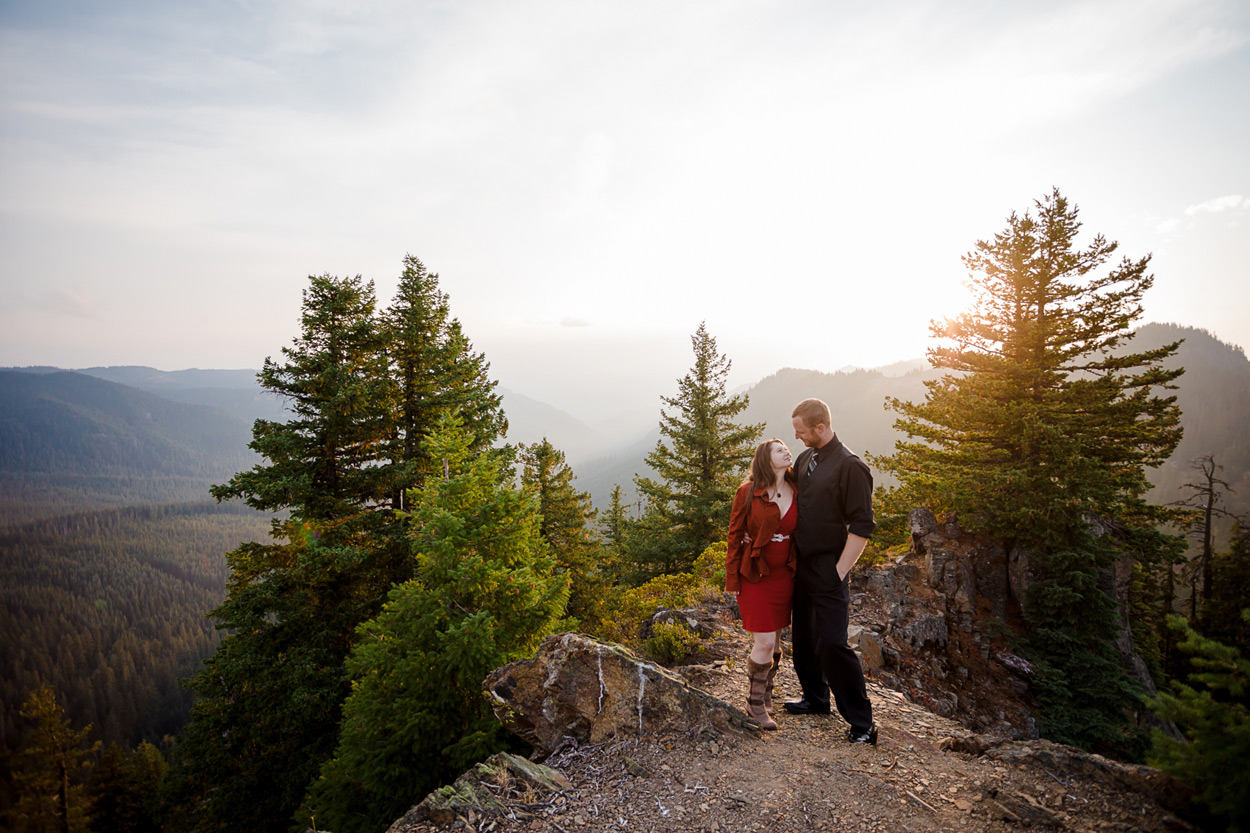 I normally love to tell a little about the location here on the blog but for this Oregon engagement session I just can't. The spot was summit location we shot at was tough to get to and it was a pretty dangerous trail towards the top. I would hate to say something about it here and cause someone else to get themselves into trouble up there. There were a few points where we were standing on cliffs a few hundred feet up on unimproved trails with loose rock all around. Don't go up there, but if you do, be safe. No hints.
---