Oregon Coast Engagement Pictures | North Fork Smith River Adventure Engagement | Sweet Creek Falls | Kaylee & Wyatt
Oregon Coast engagement pictures are some of the best sessions I get to shoot. The coast is such an amazing place with endless opportunities that it makes my work as a photographer so inspiring for me. I just can't wait to shoot and capture images in such a beautiful location!
For this shoot we mixed it up, a lot. We started out heading toward Kentucky Falls but quickly found out that would not be happening. After hitting snow, seeing a vehicle off the road after a major crash (not that day, probably a couple of days before us being there) and almost running out of gas; we called an audible. We found an amazing location on the North Fork Smith River in an area I've wanted to fly fish for a long time but never had the chance to.
We hiked a bit there and then headed to Sweet Creek Falls. Went to the base of the falls and had the most amazing light with the place to ourselves. Then a little blanket picnic on the trail and off to the beach to finish up the session.
The beach was amazing too and we probably could have spent the entire day just shooting there. But that variety is something I crave and any time we can have multiple different looks and many outfits within one session it just makes me happy.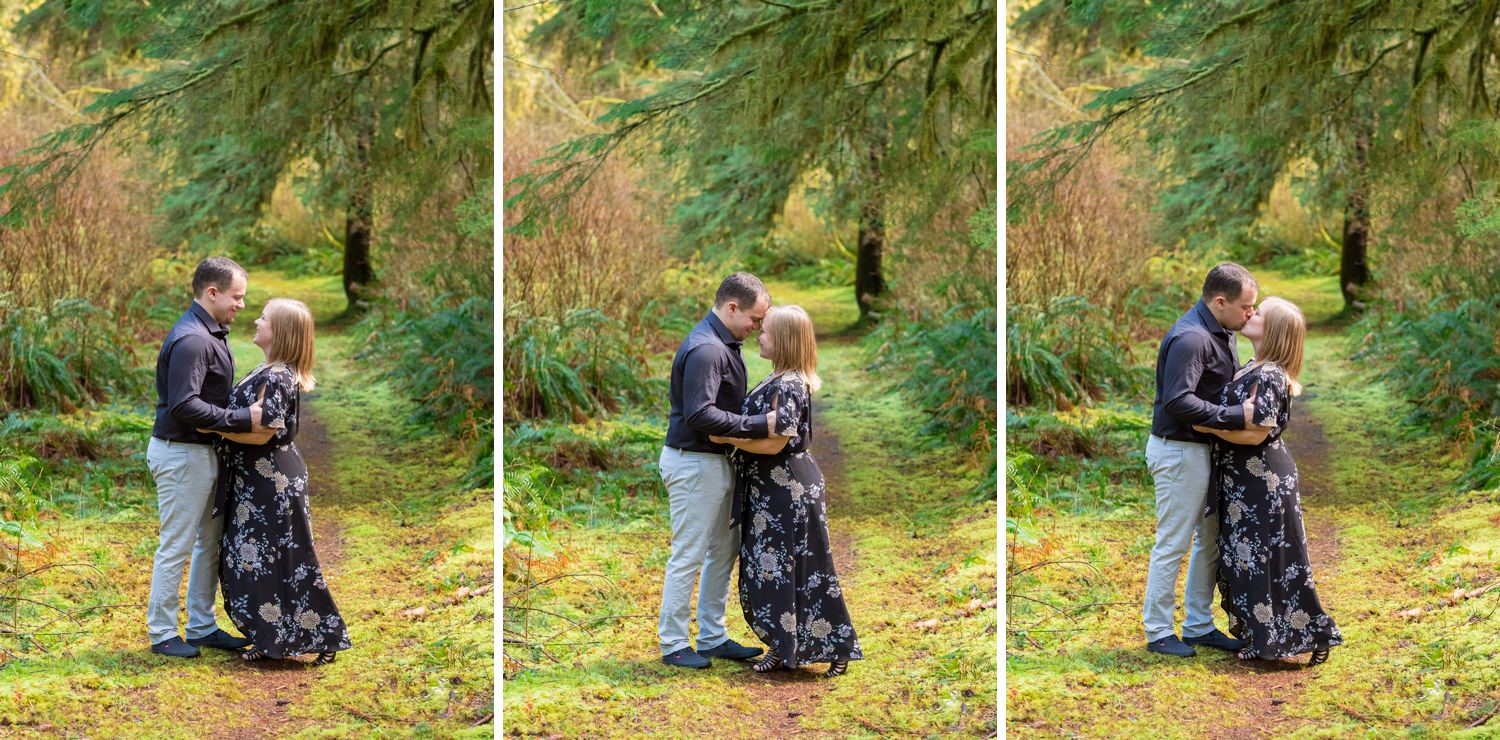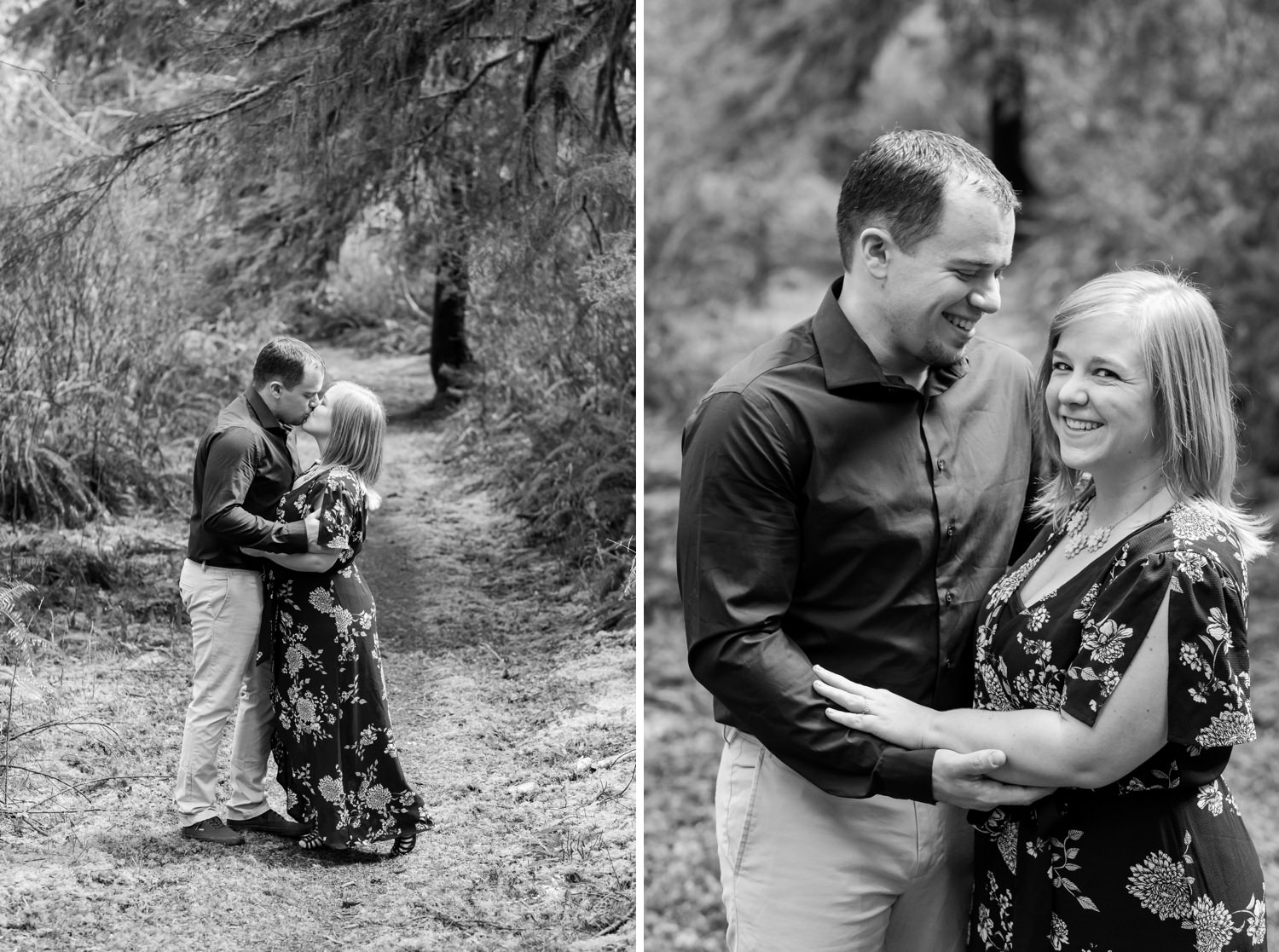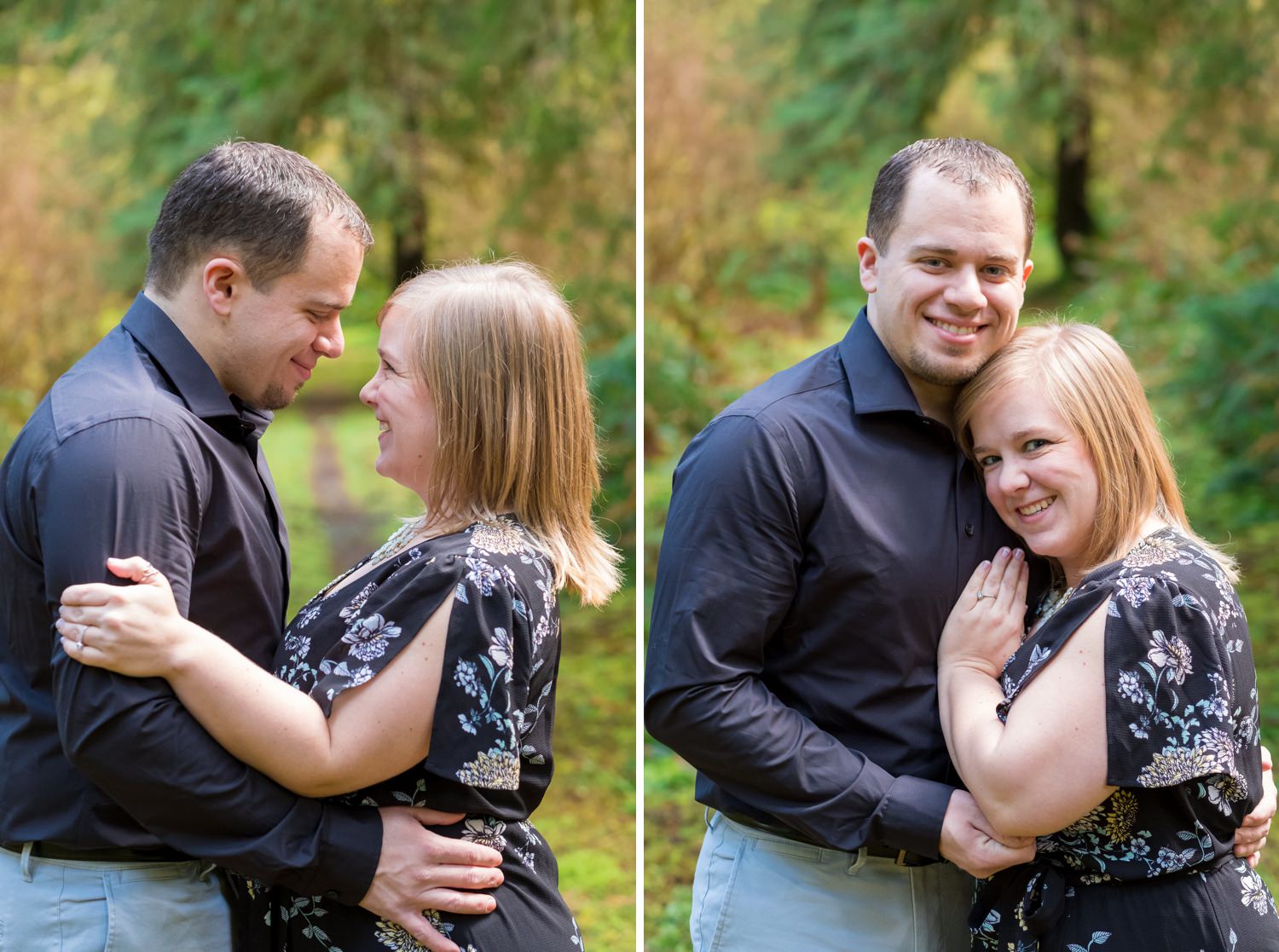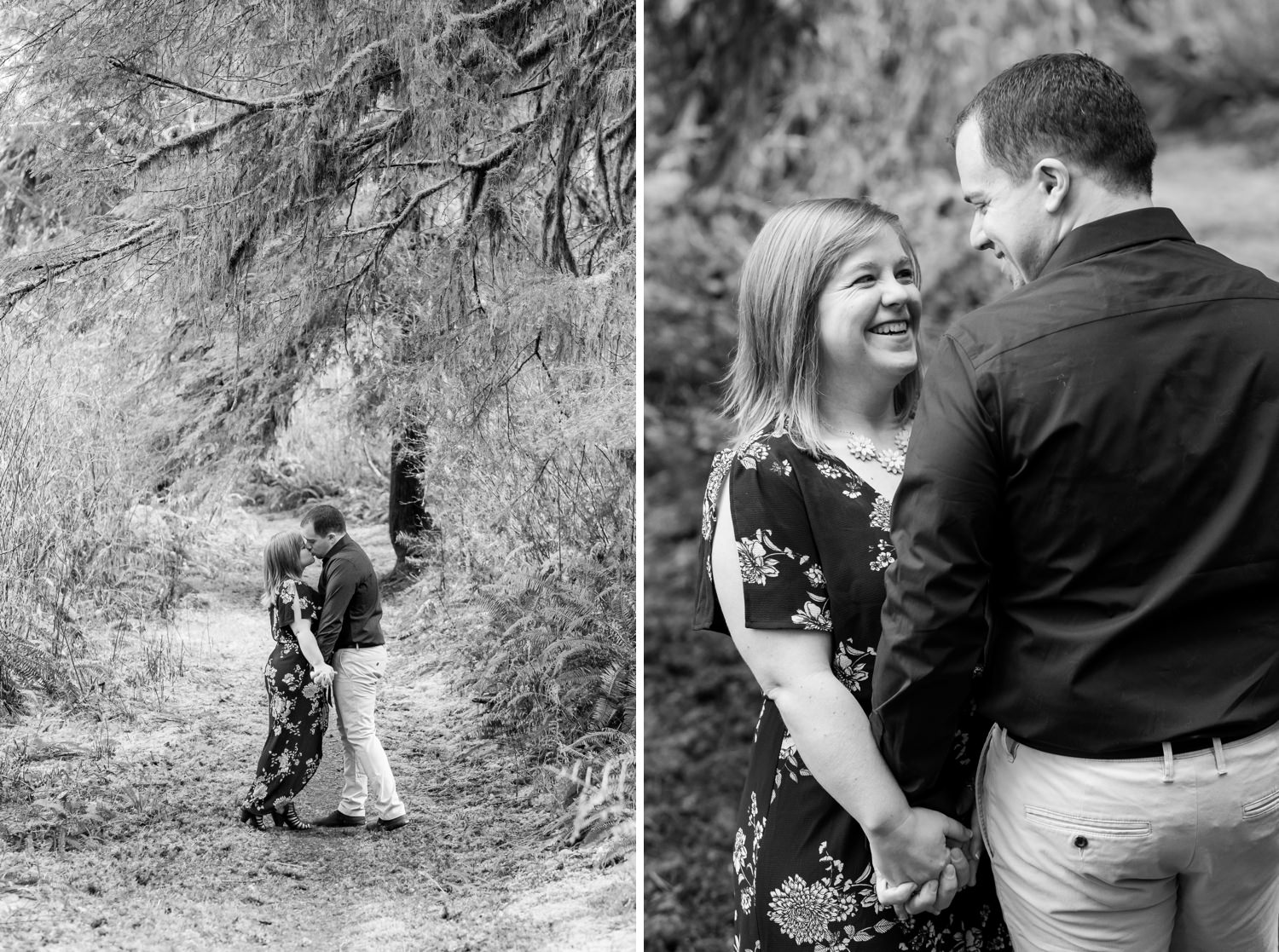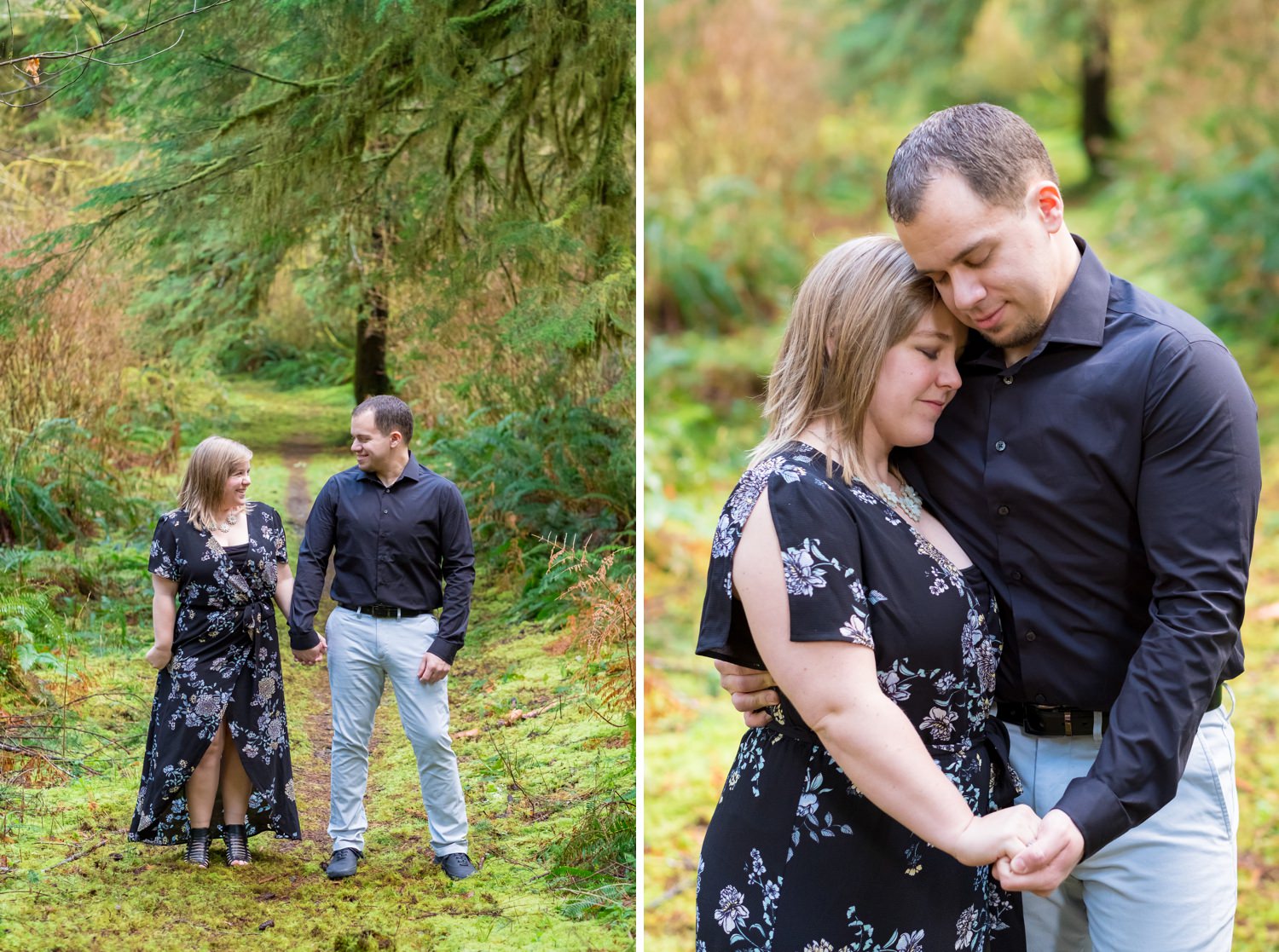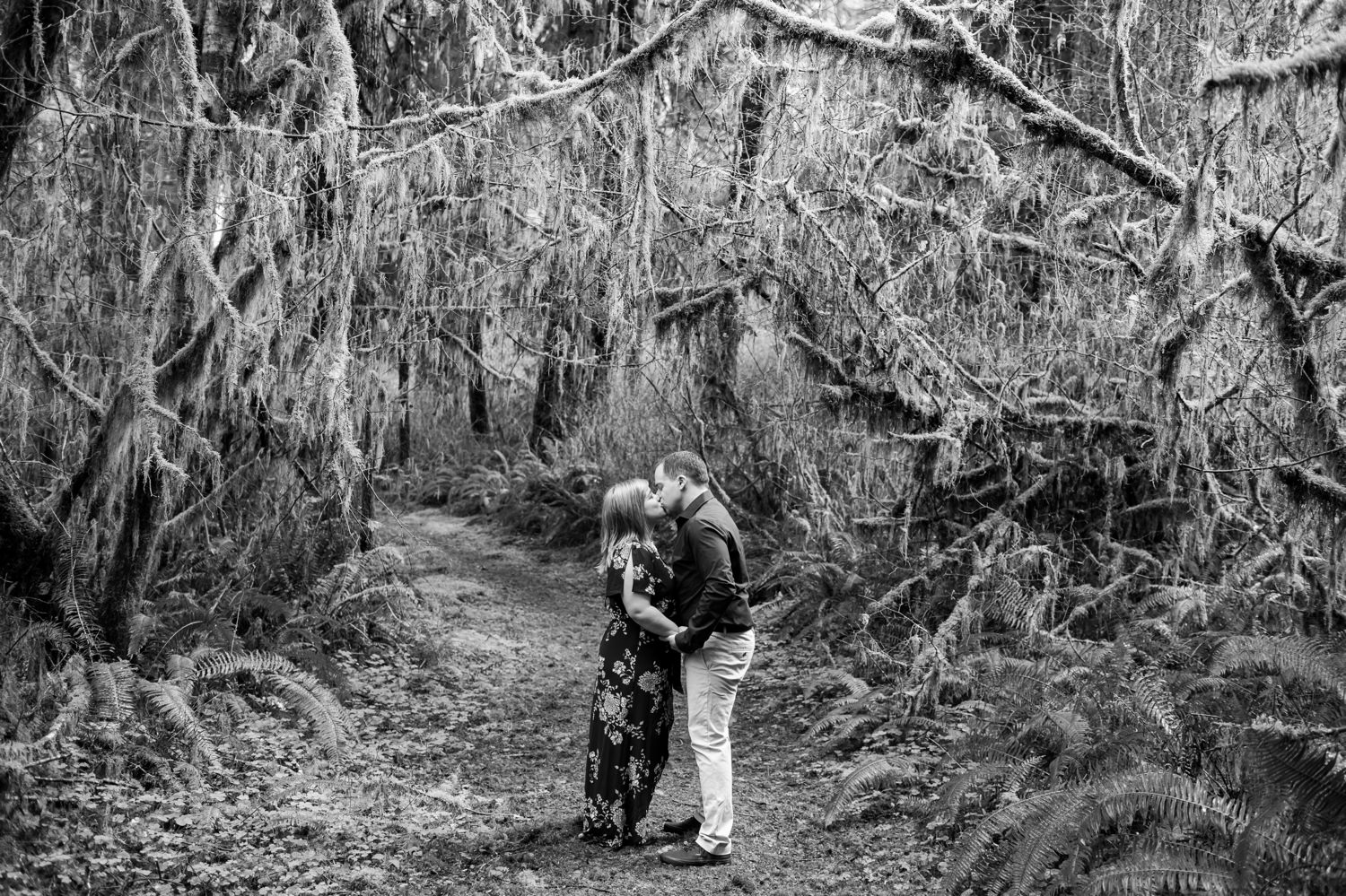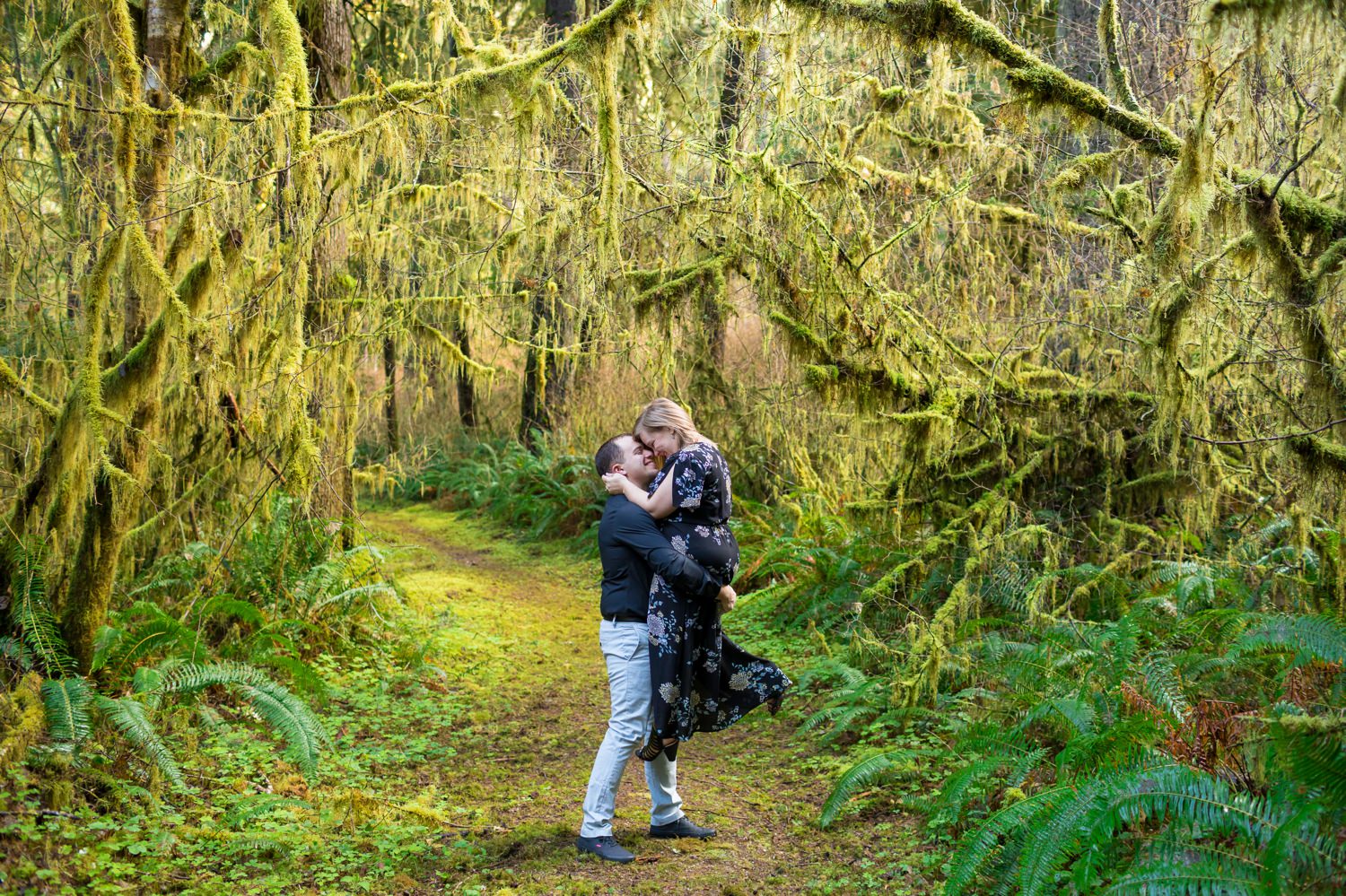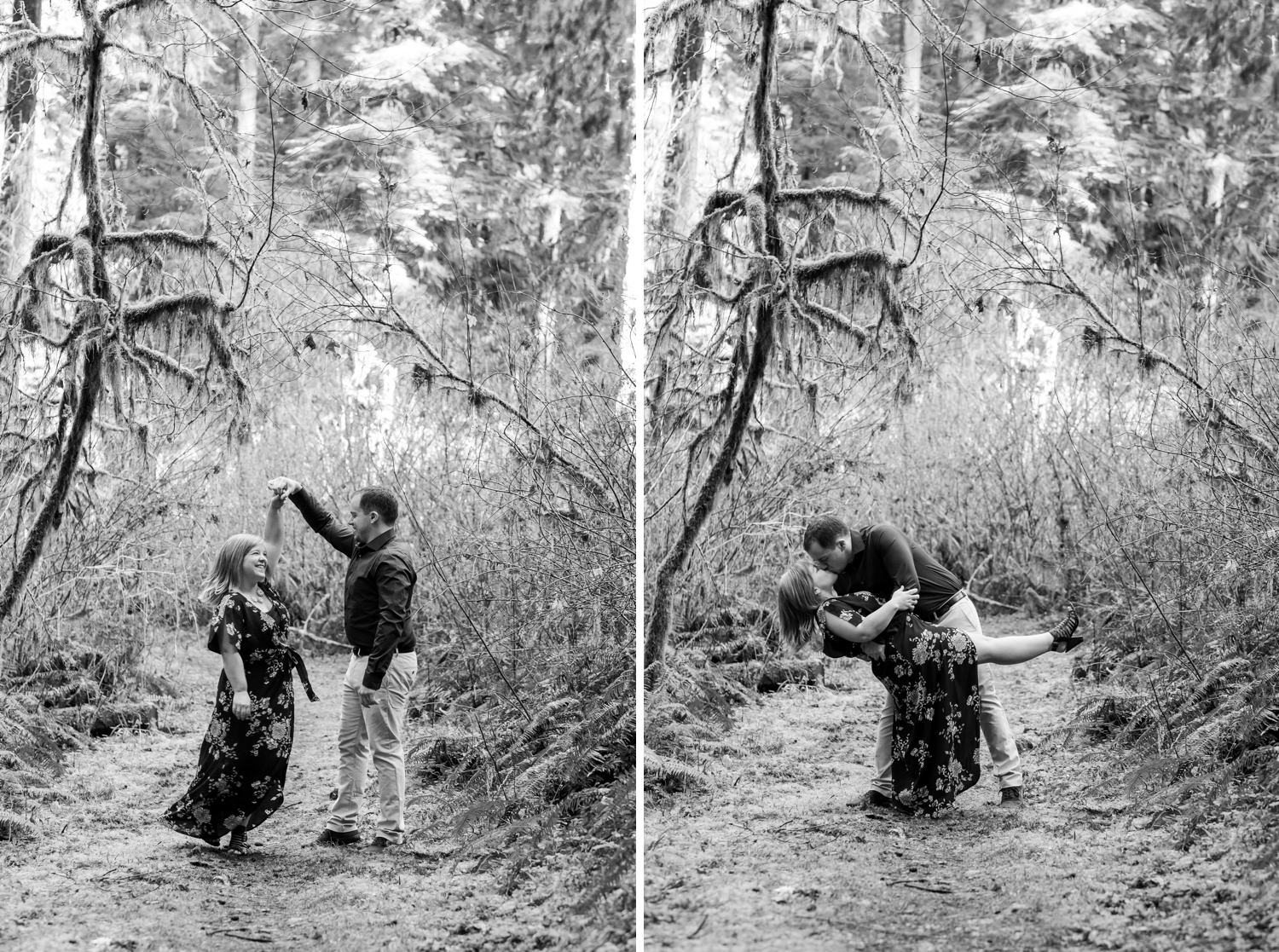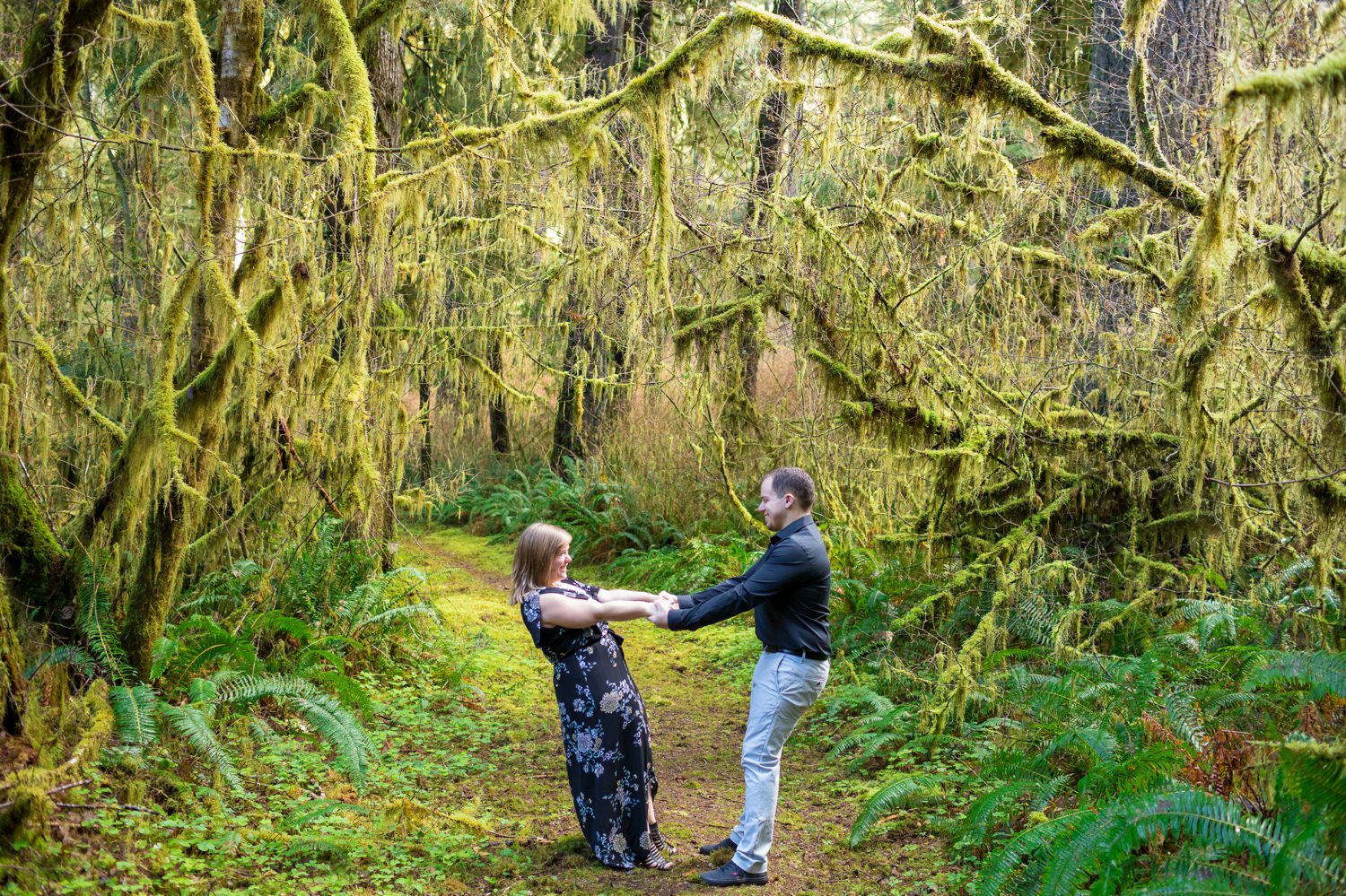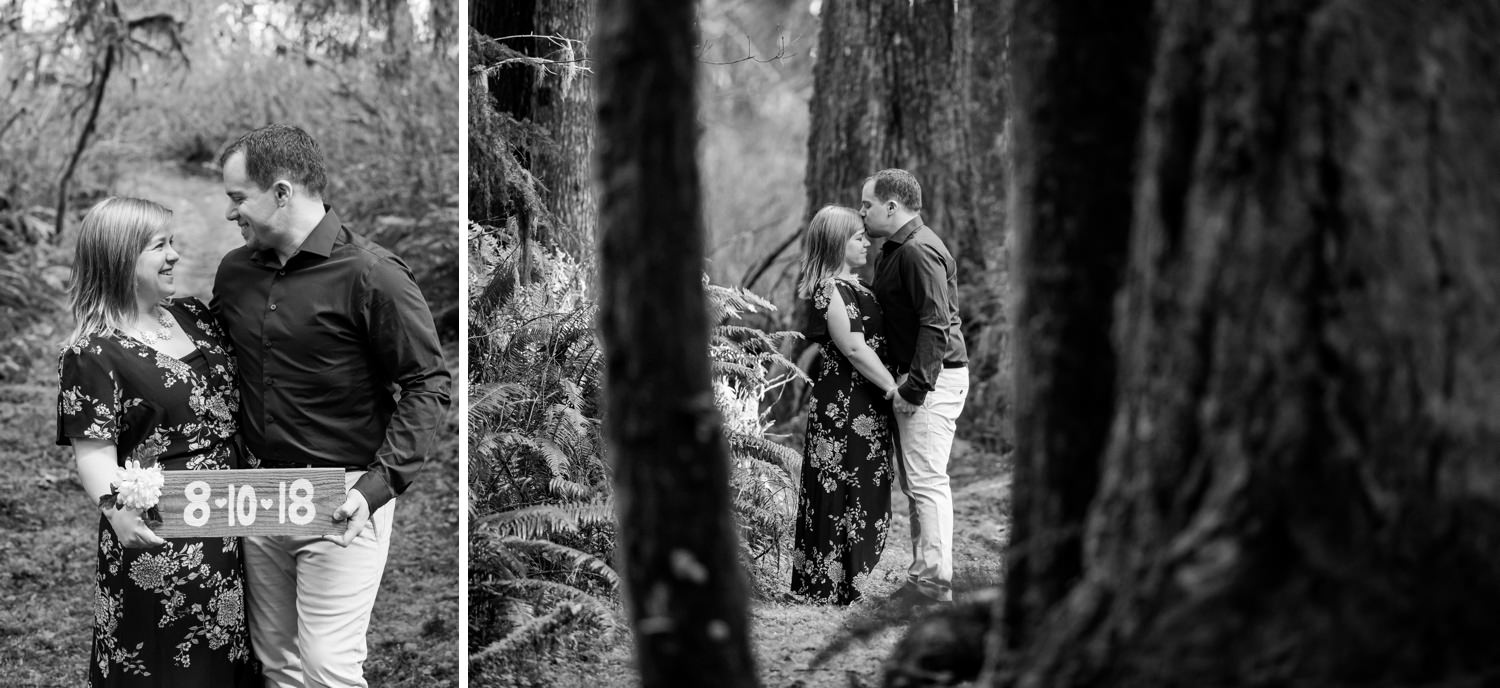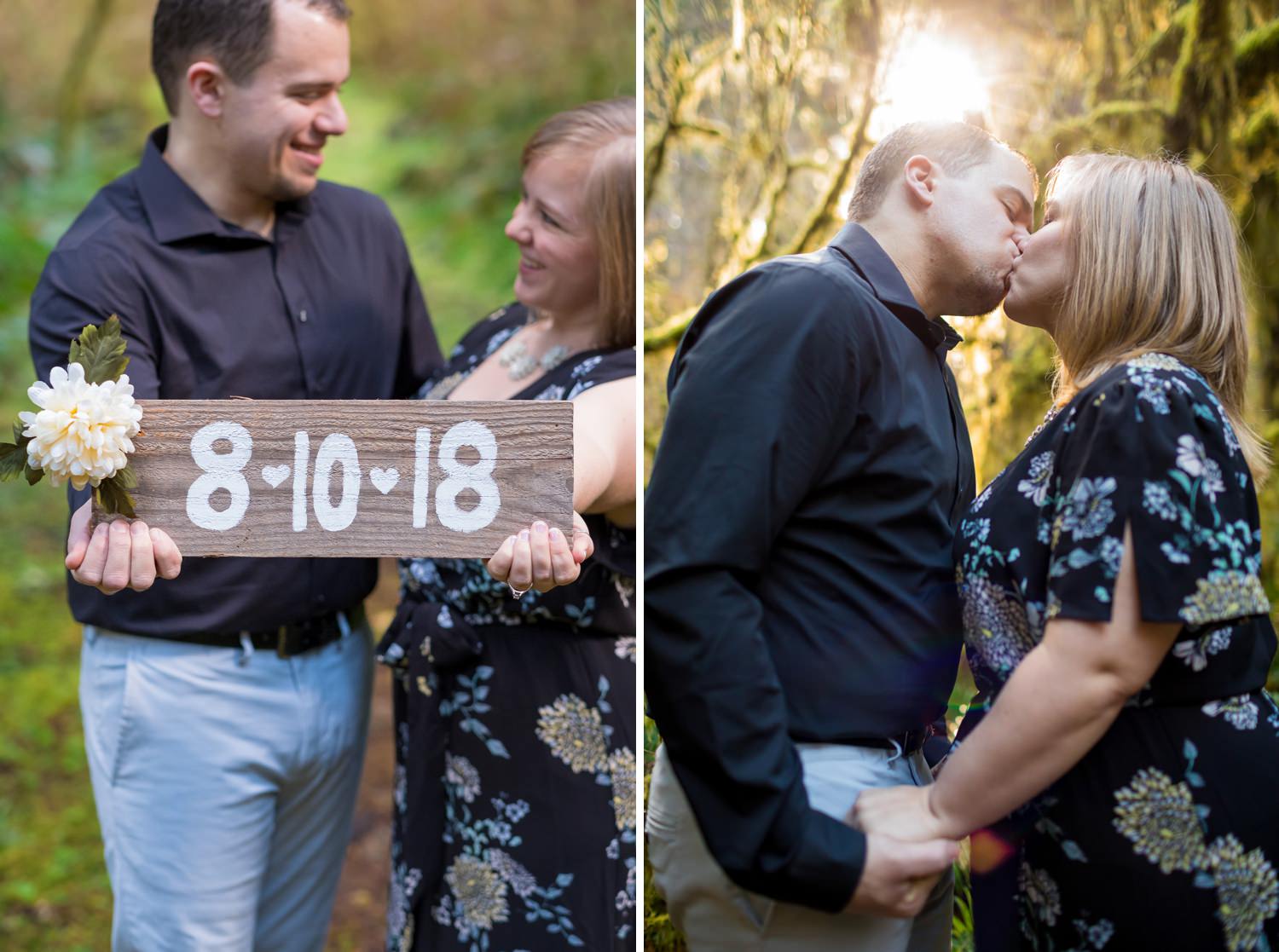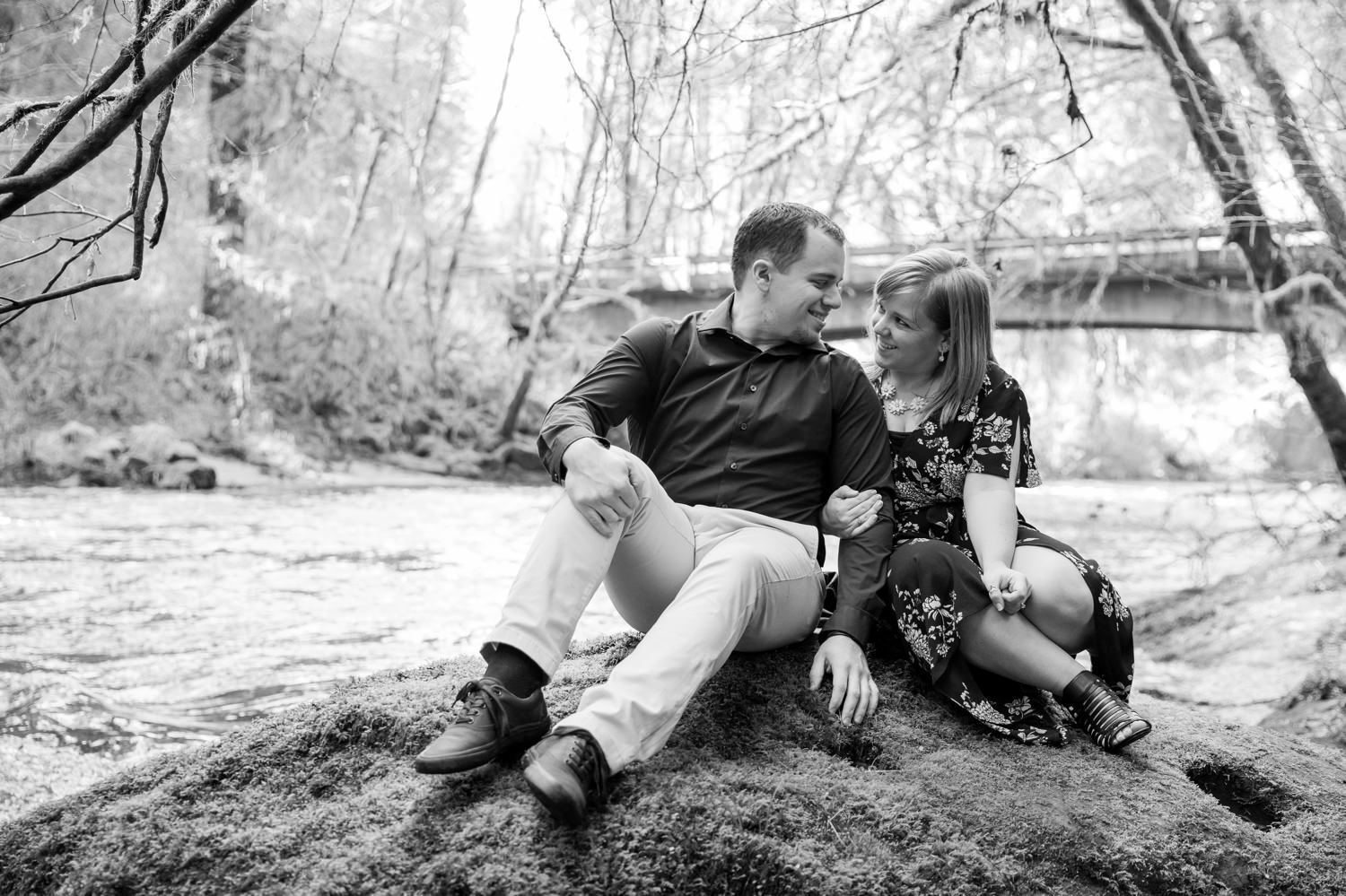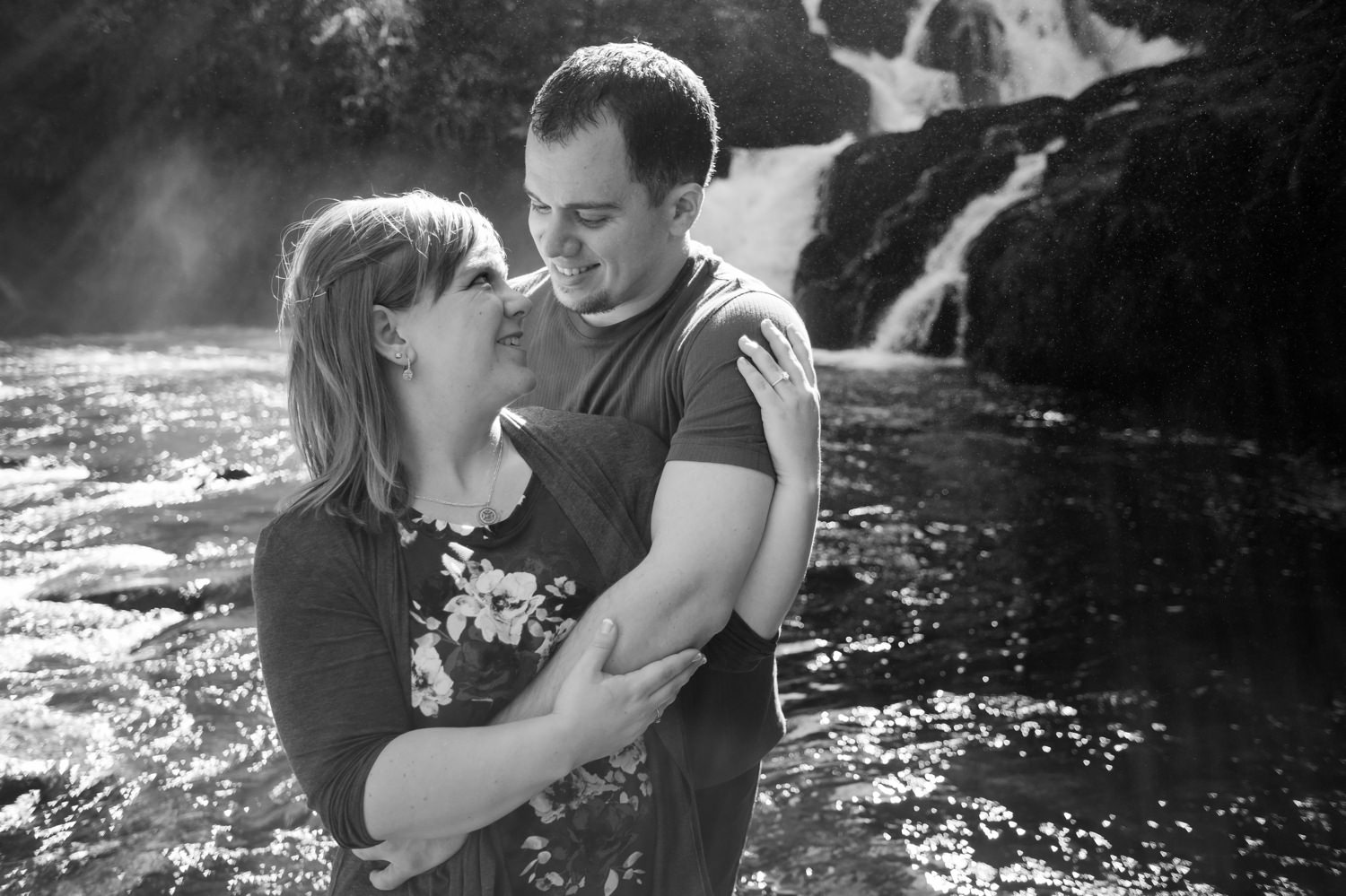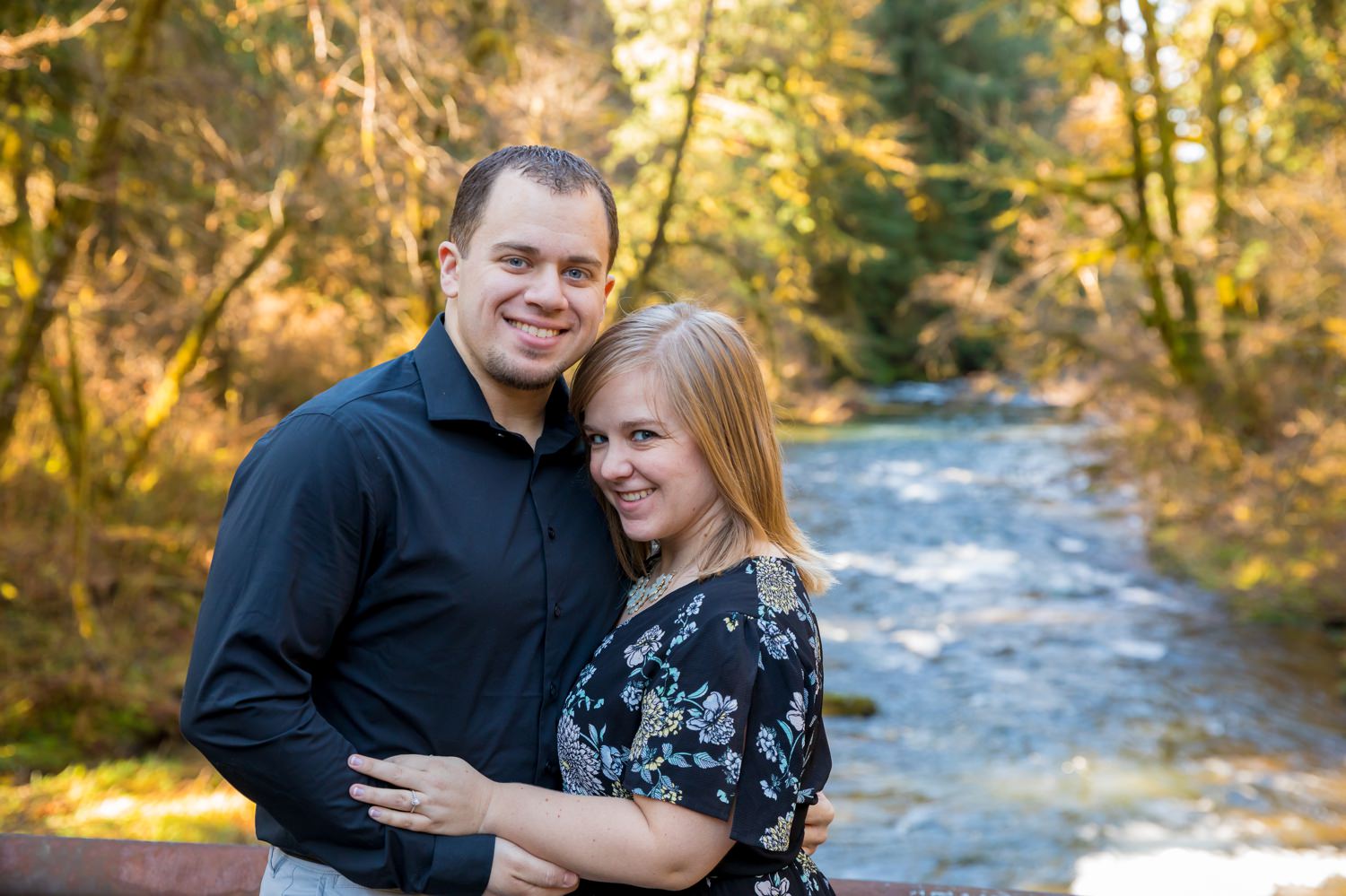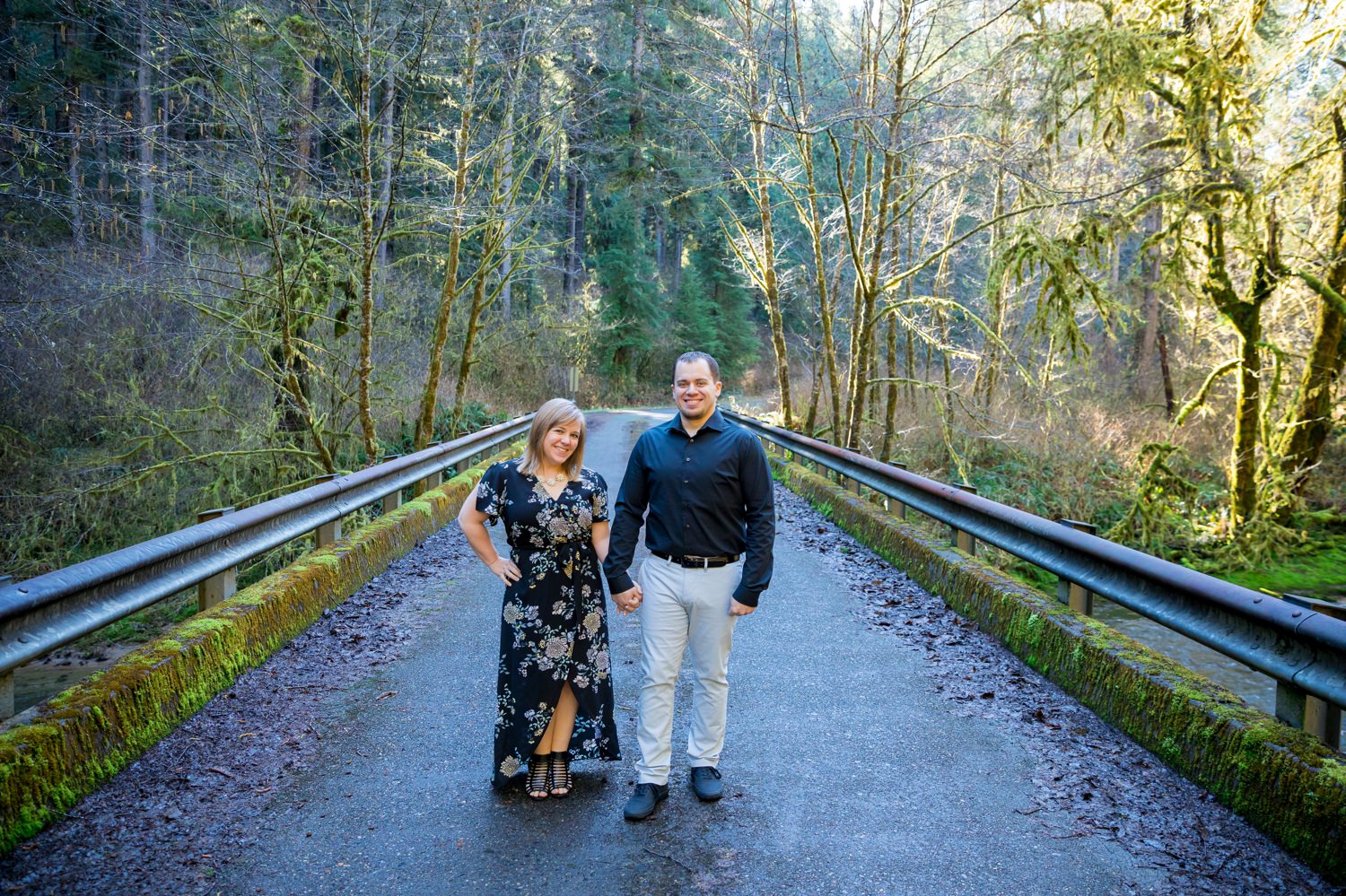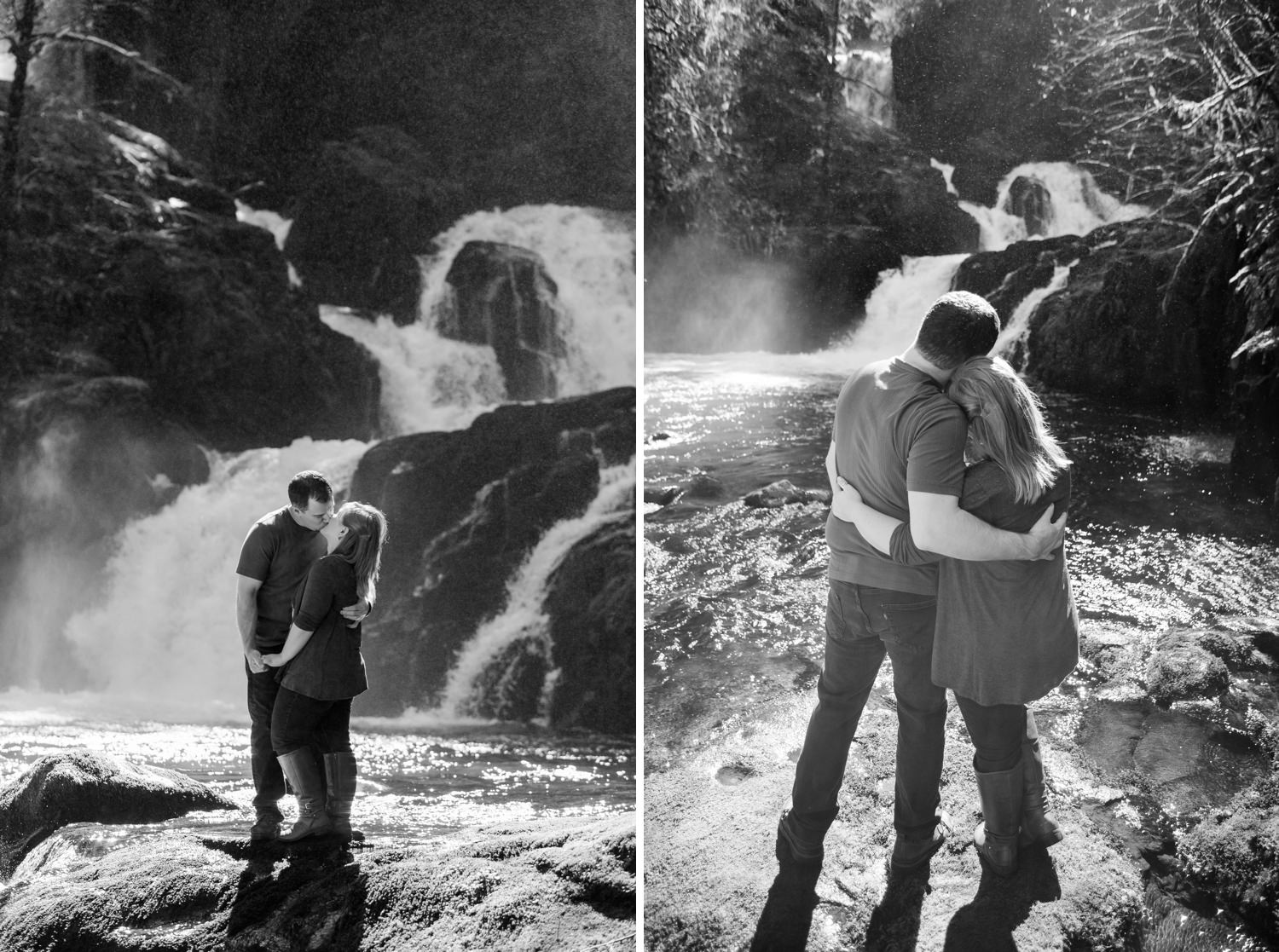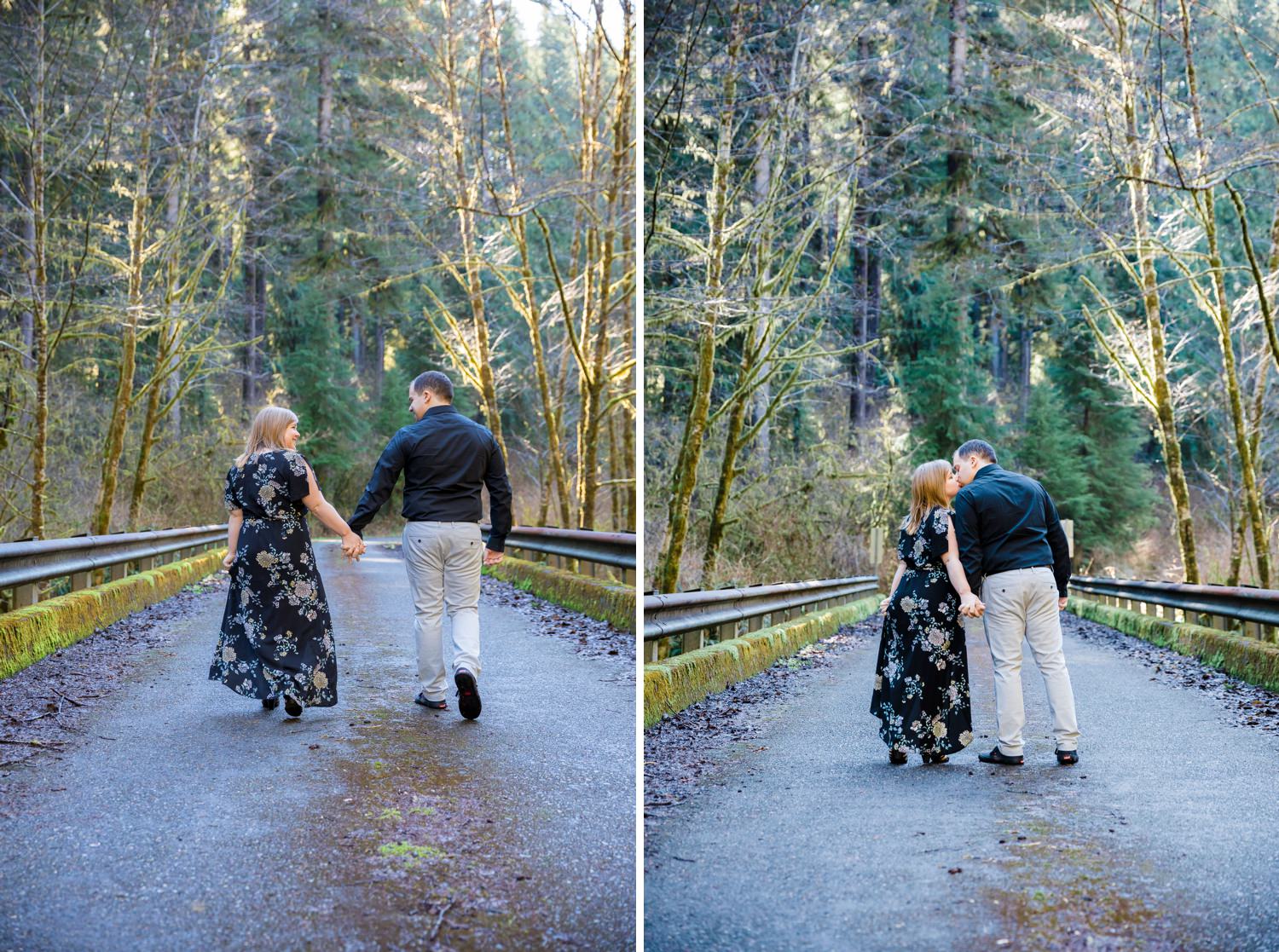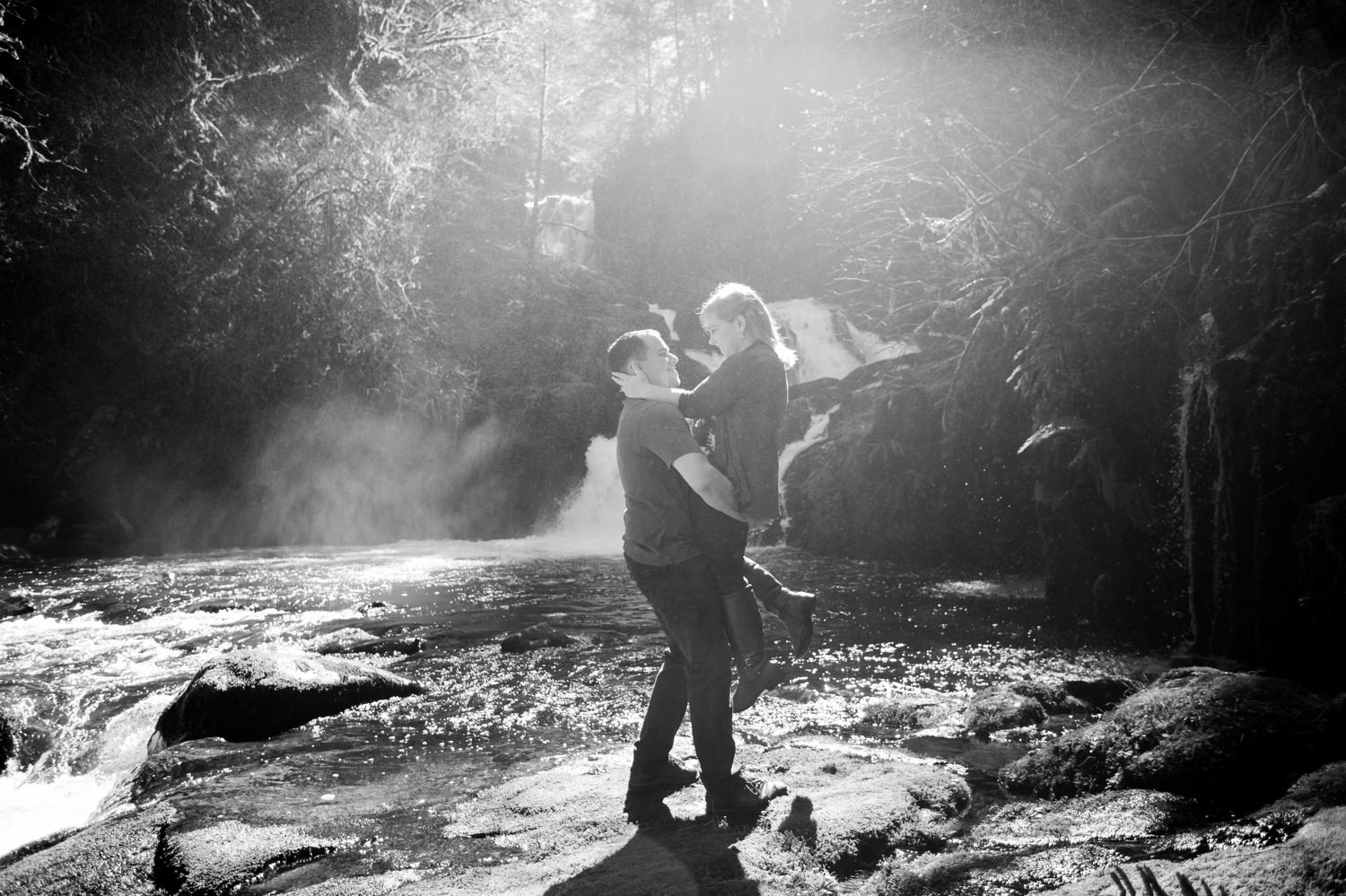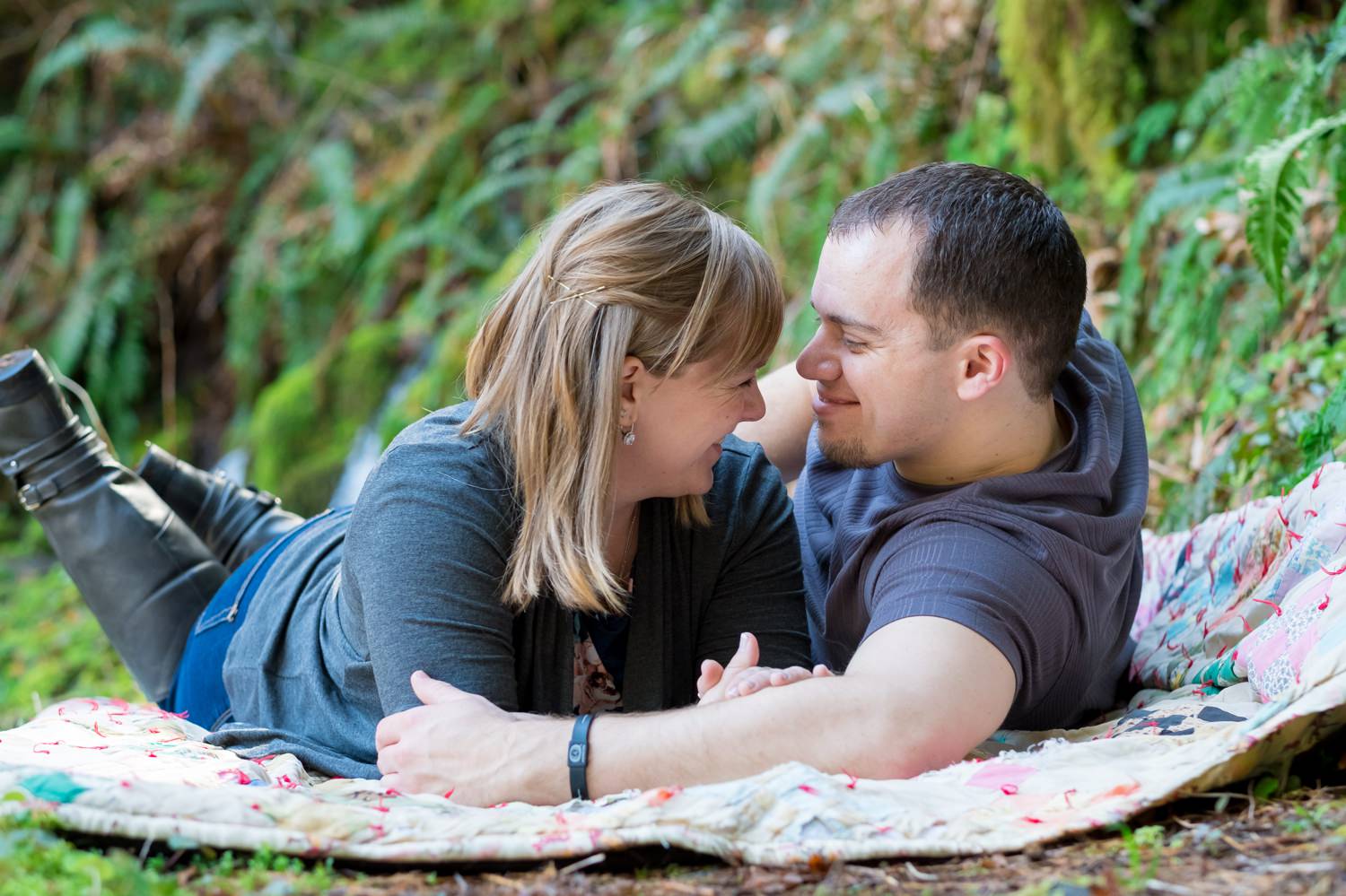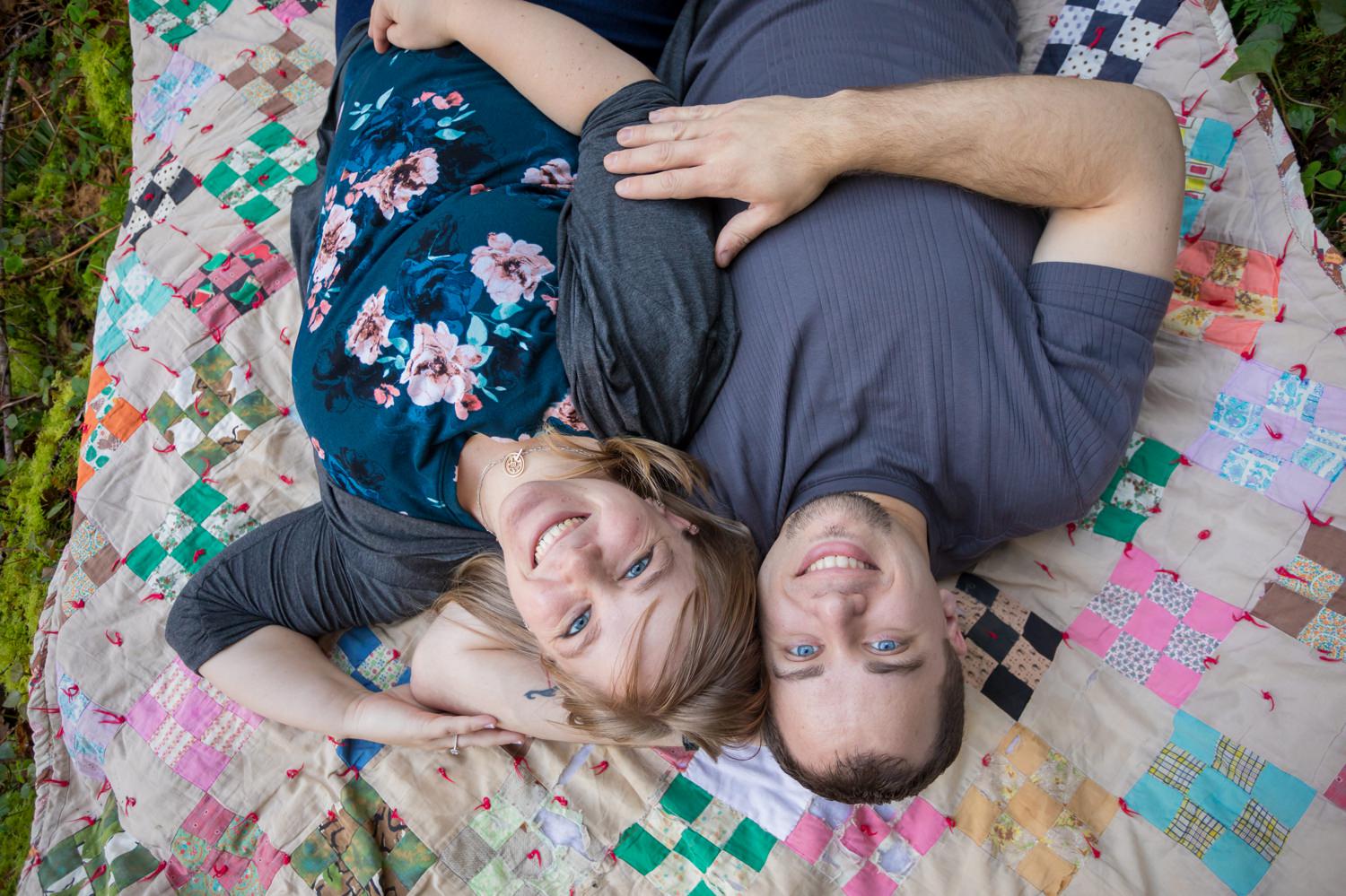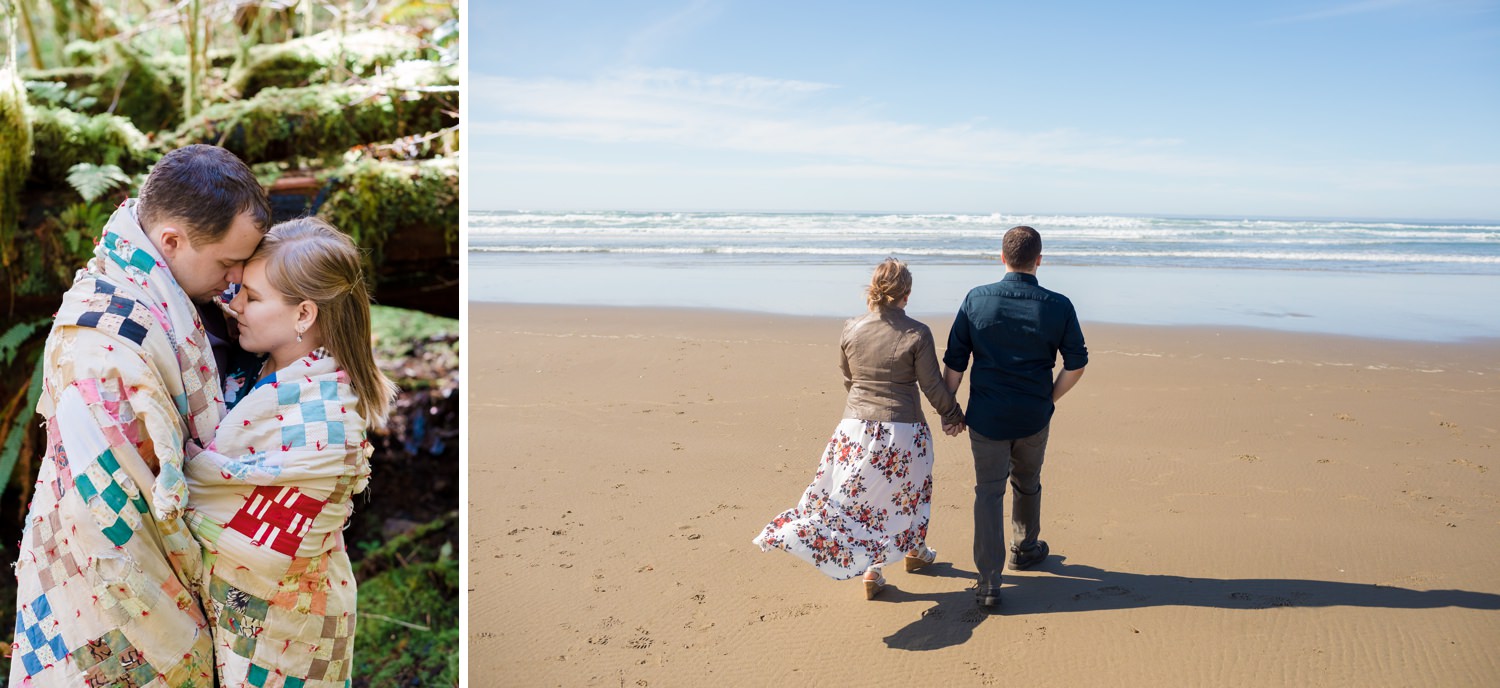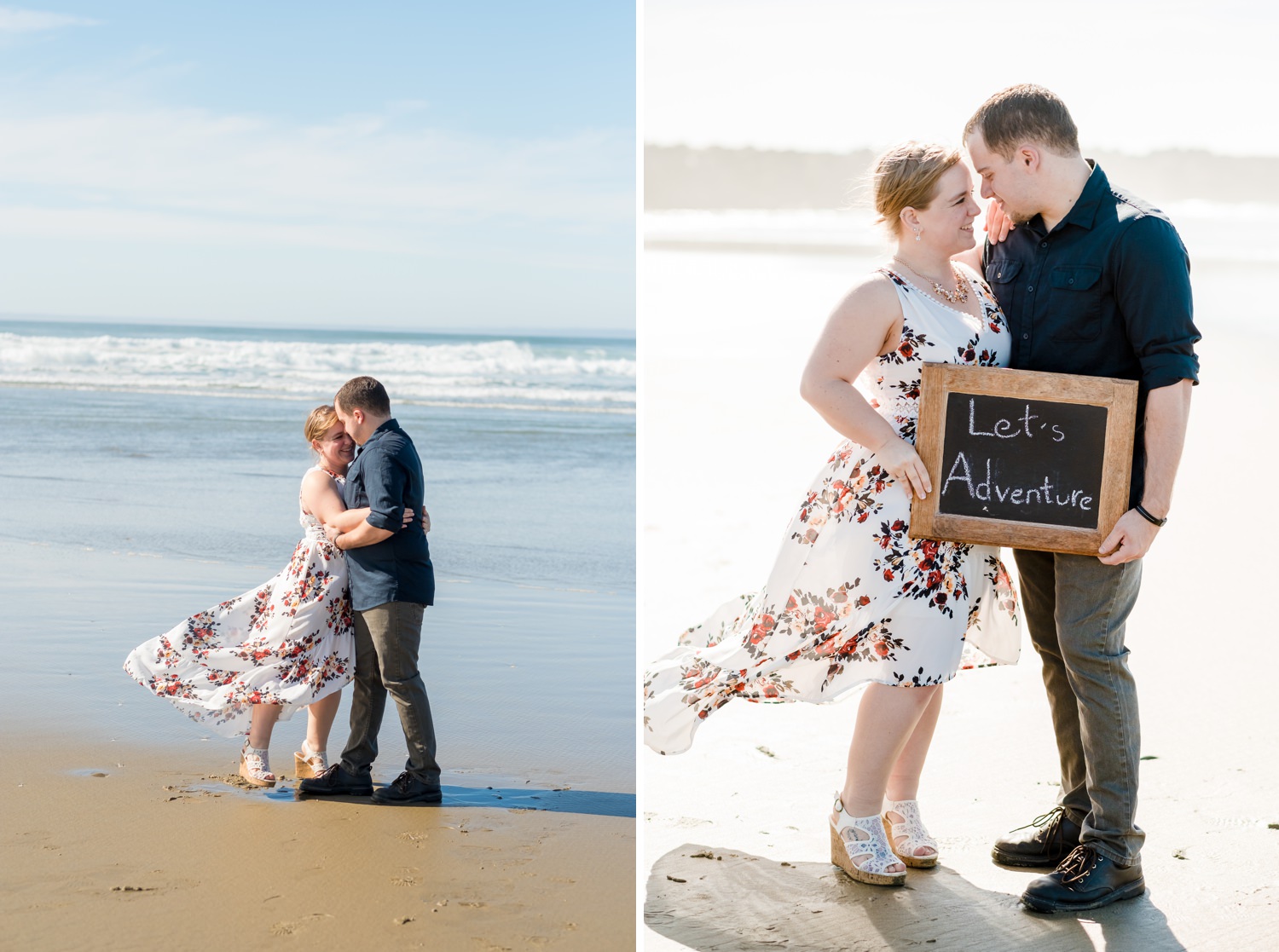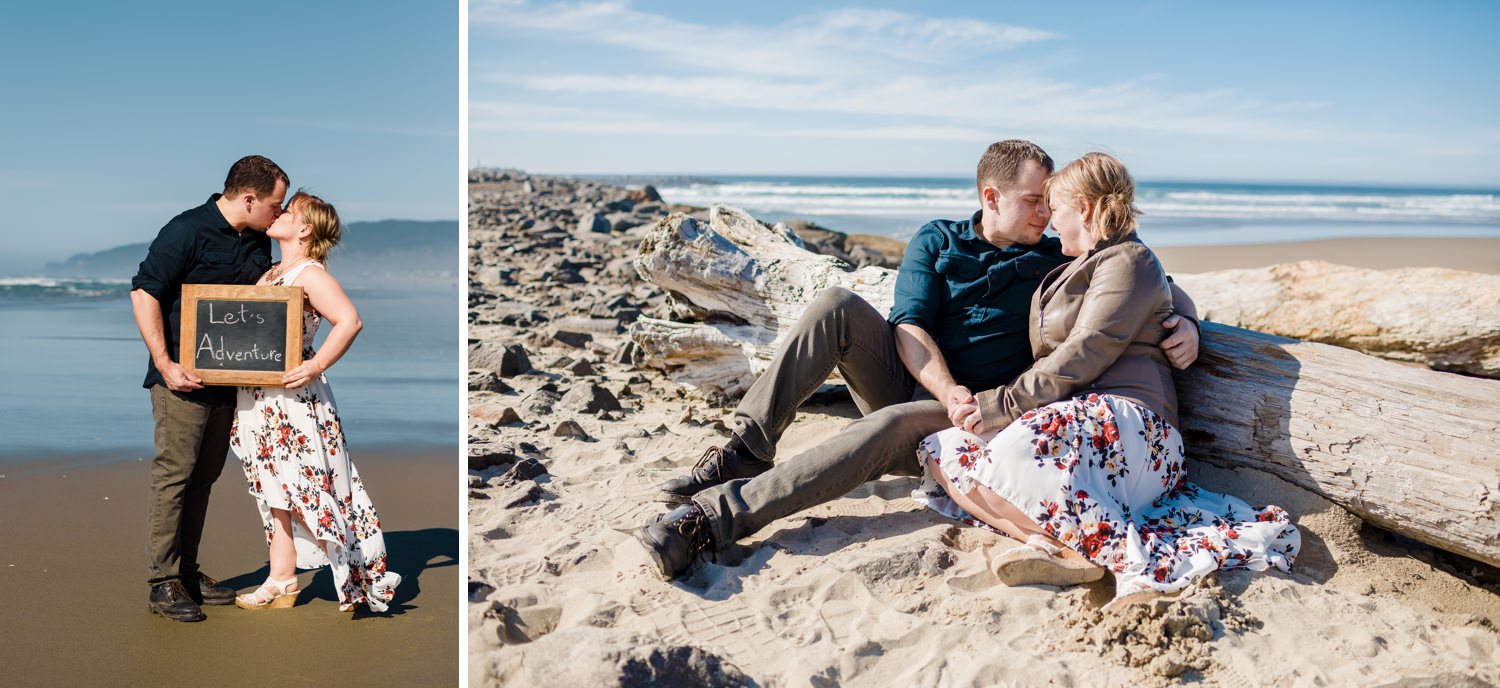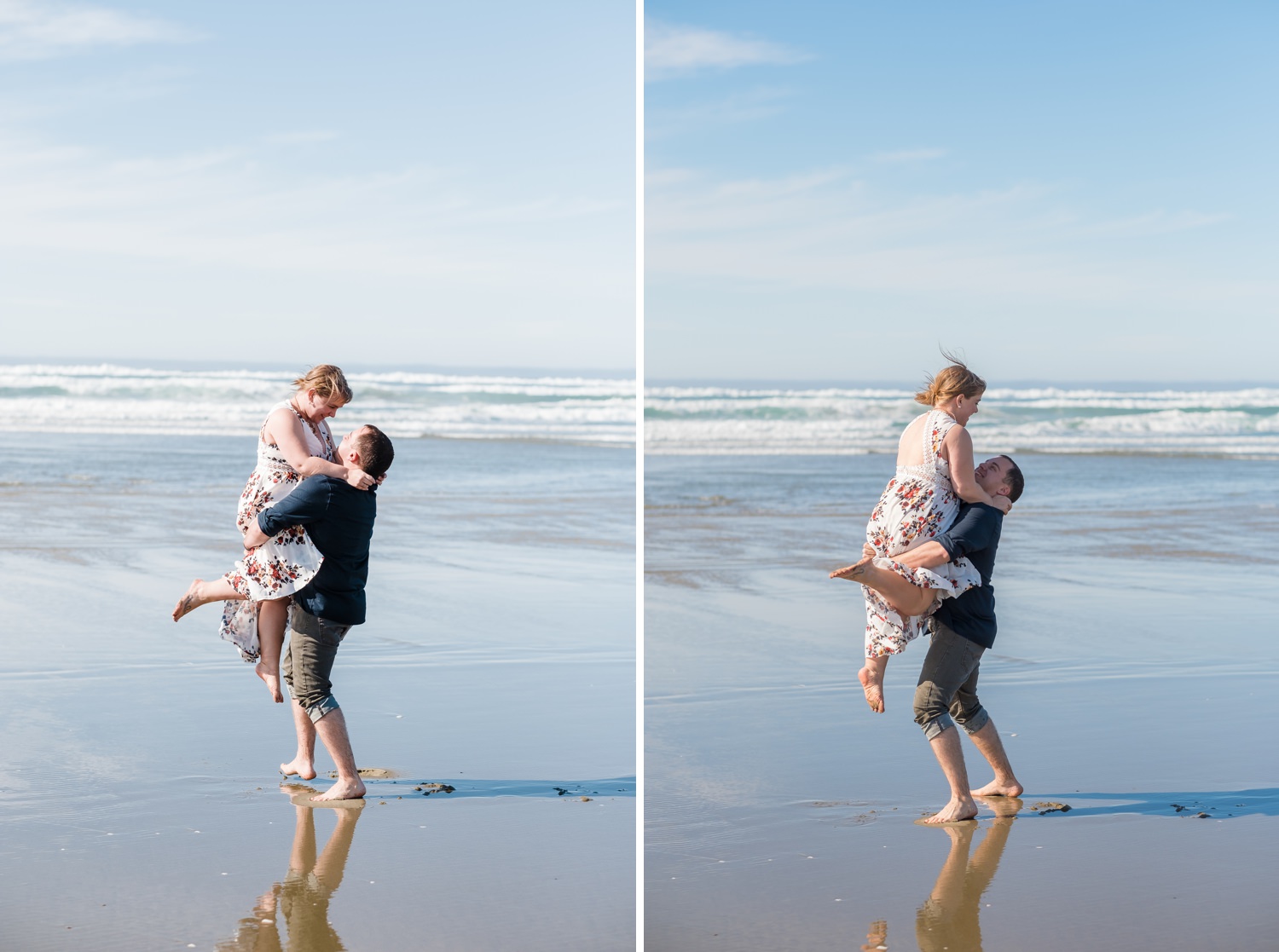 This shoot was a full day adventure session. That's roughly 8-9 hours of my time including driving, hiking, shooting, whatever we need to do to get the images. Adventure sessions are a ton of fun and will always get you images that are very different from a standard engagement session. I can't recommend my adventure sessions enough, they're just so darn fun! Especially if you want some Oregon Coast engagement pictures.
---