Spitting Cave & Hanauma Bay Rim Trail Engagement Photos | Stephanie & Michael
Got another Oahu Hawaii engagement session for you on the blog today! Oregon is just the worst for a seasonal wedding schedule, as wedding photographers we have to shoot a bunch of weddings May-October and then there's not much else the rest of the year. So, we've been looking to branch out more to Hawaii and some other tropical locations. No travel fees for Hawaii weddings so consider us for your Oahu Hawaii wedding photographer job!
Now that we're done with all that marketing stuff, here we go! Stephanie and Michael met up with me early in the morning on a Sunday in February and we drove to the Spitting Cave area in Hawaii Kai. We hiked in to the cliffs and got ready for some photos just after sunrise. The light was incredible and we had some huge waves crashing up against the rocks and cave. It was surreal just watching the massive waves hit the wall!
We shot engagement photos there for about an hour and then hiked up the Hanauma Bay Rim Trail (also called the Koko Head Rim Trail) overlooking the bay and Koko Head Crater. The views were so great and there were so many perfect spots for photos! Shot there for an hour and then hiked back to the car. It was amazing.
Stephanie decided to take a spill on the way down and cut her knee but she was super tough and we finished the photo shoot with her leg bleeding all over the place. No big deal right?!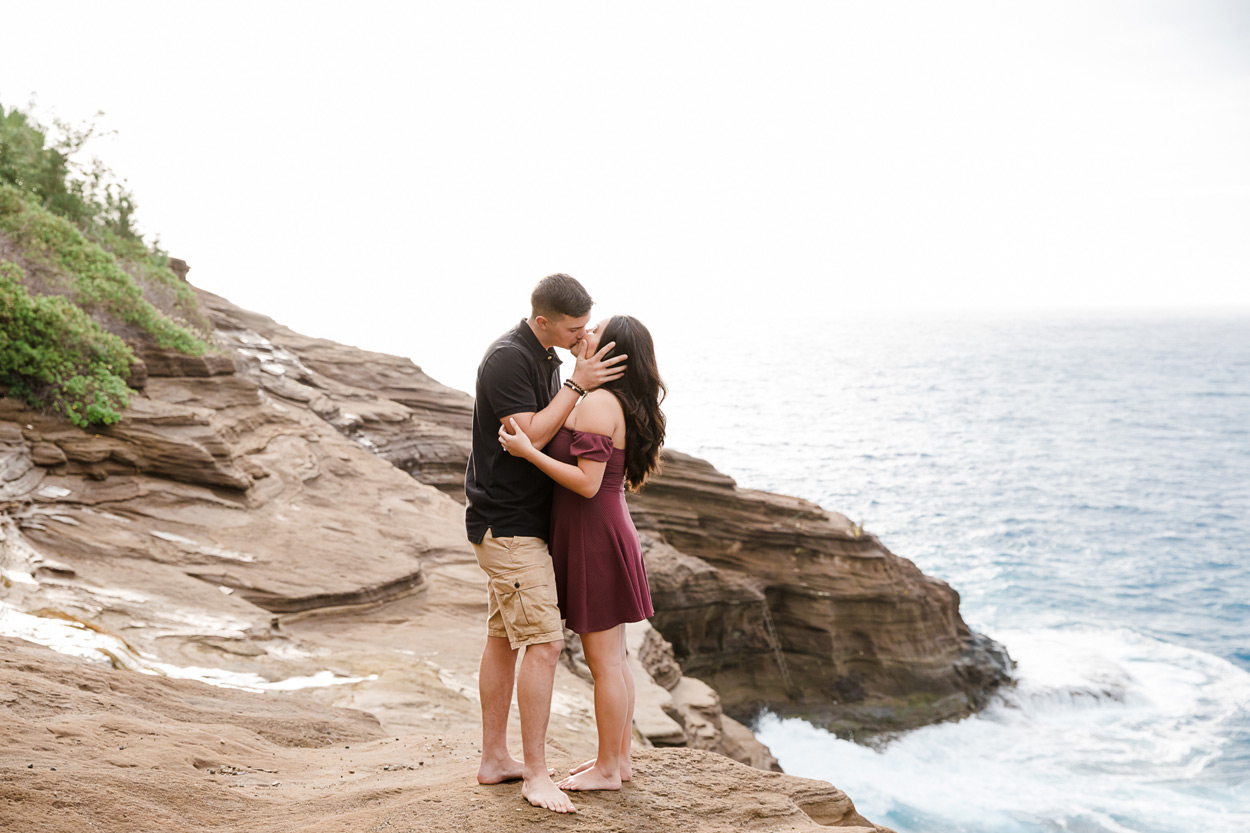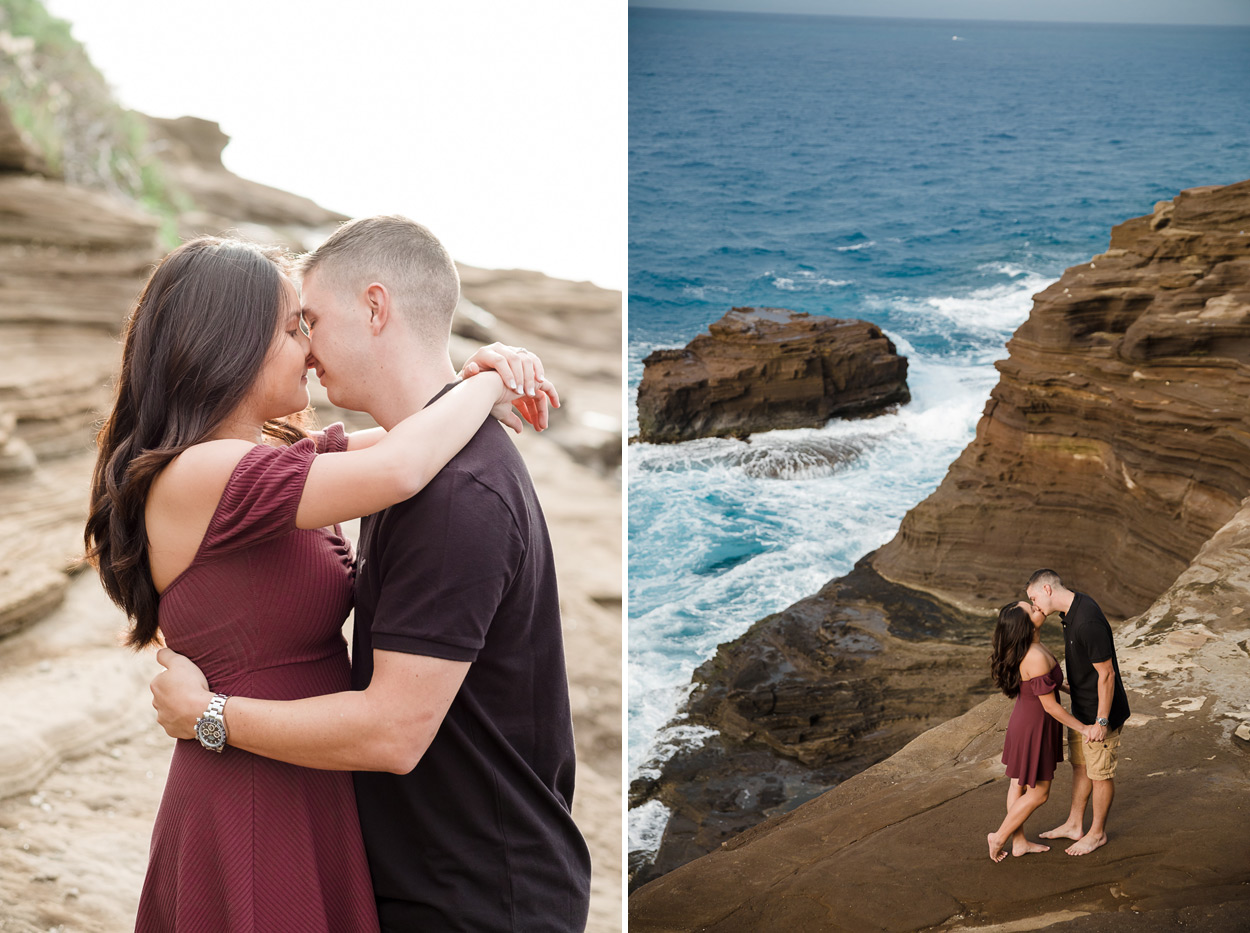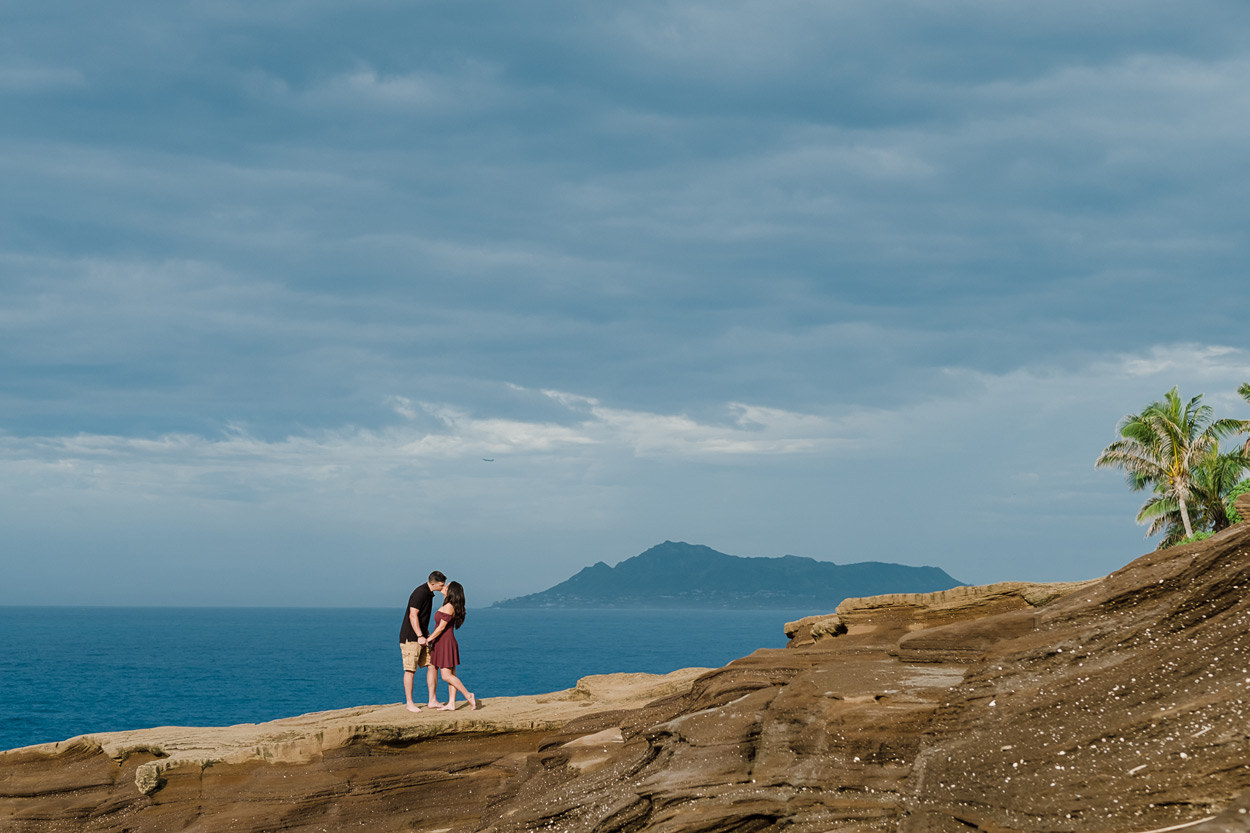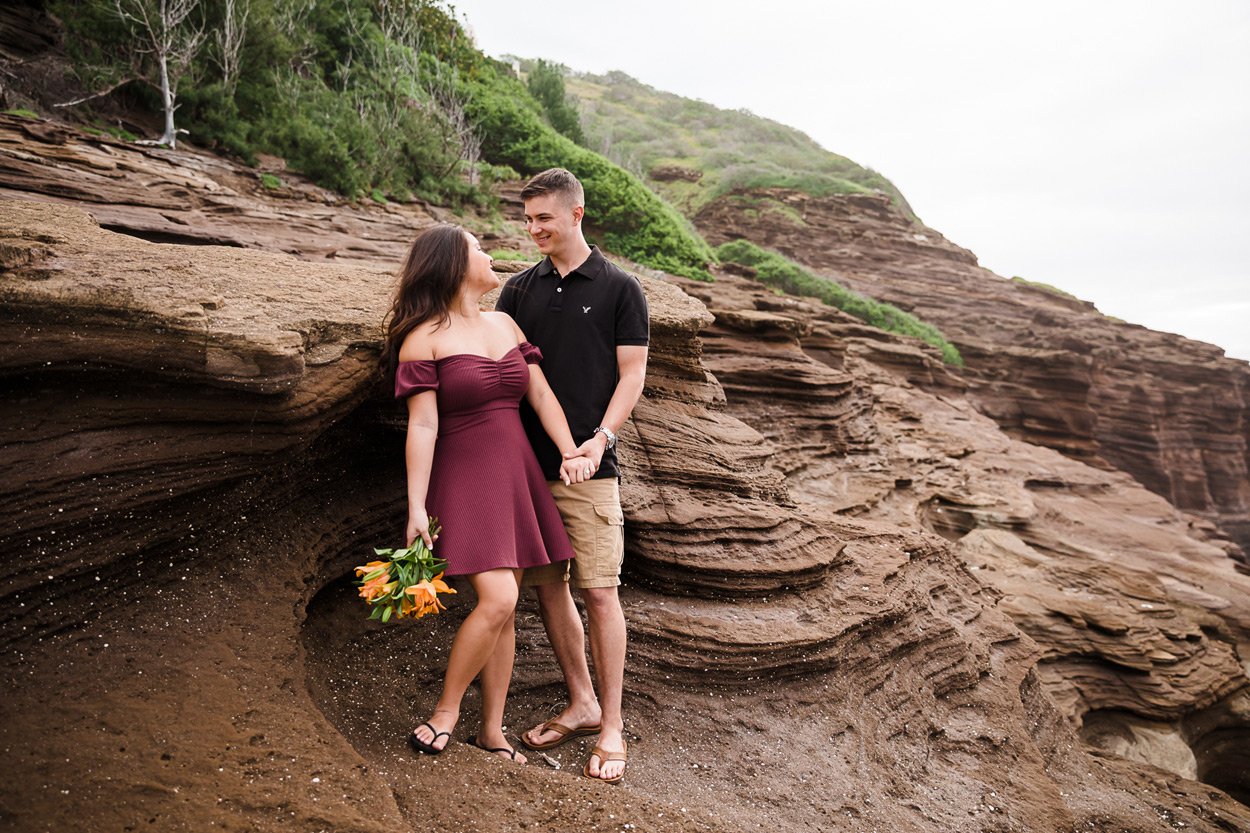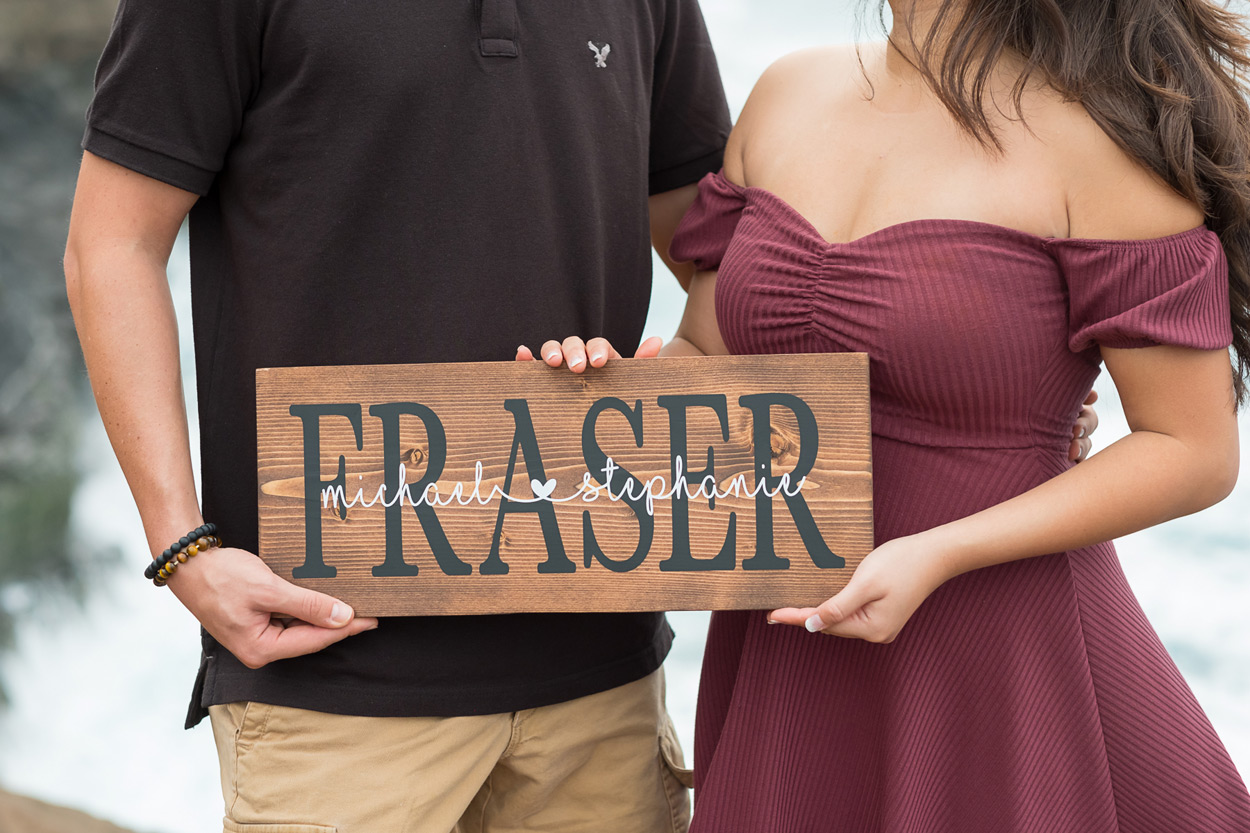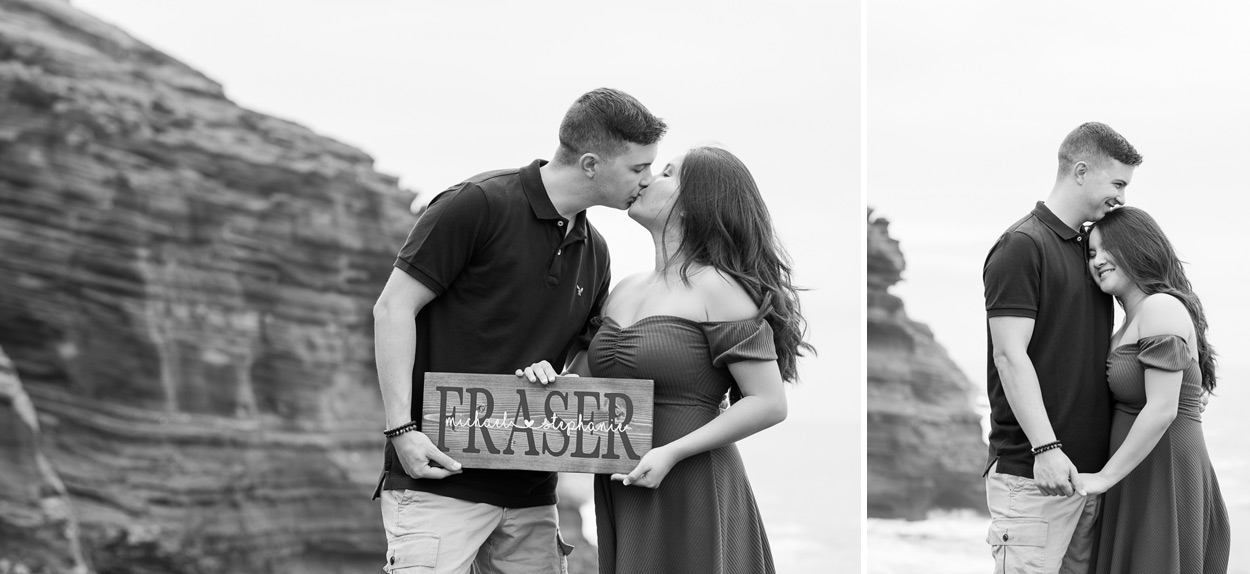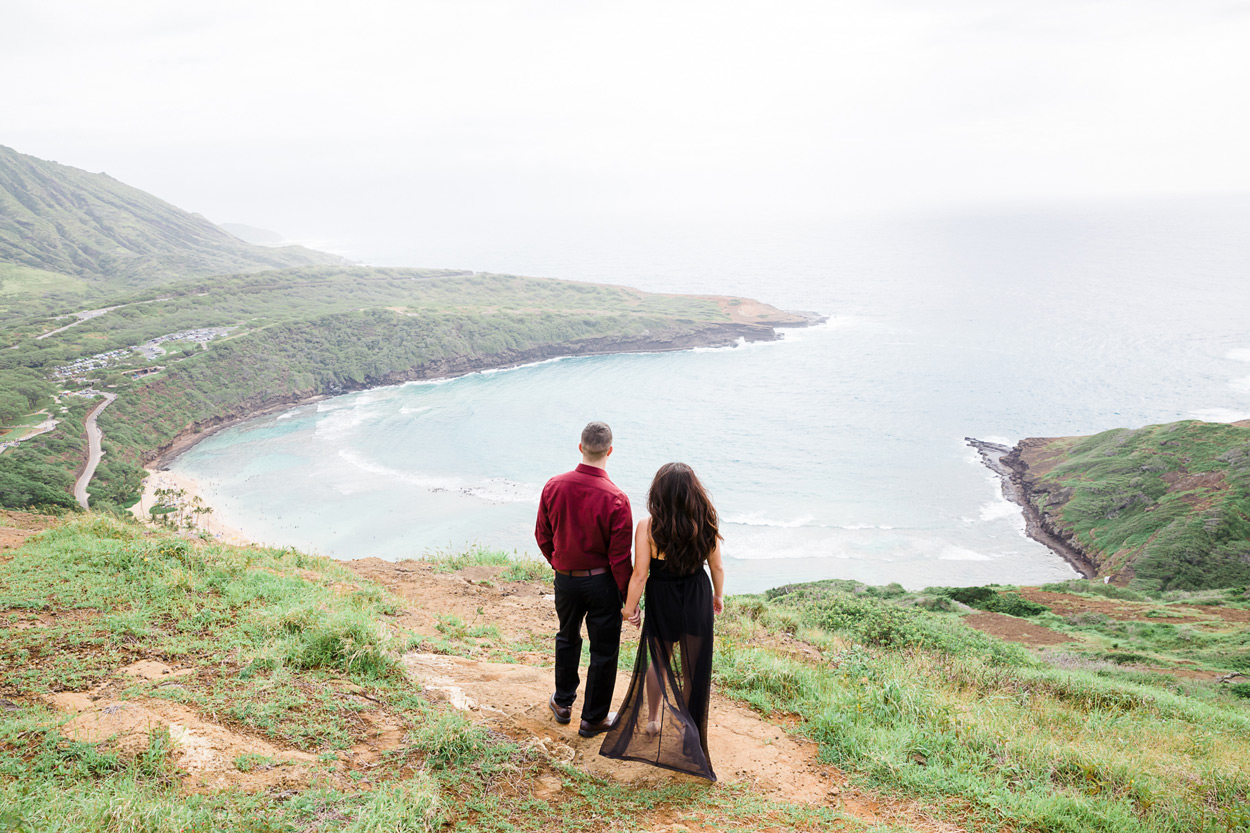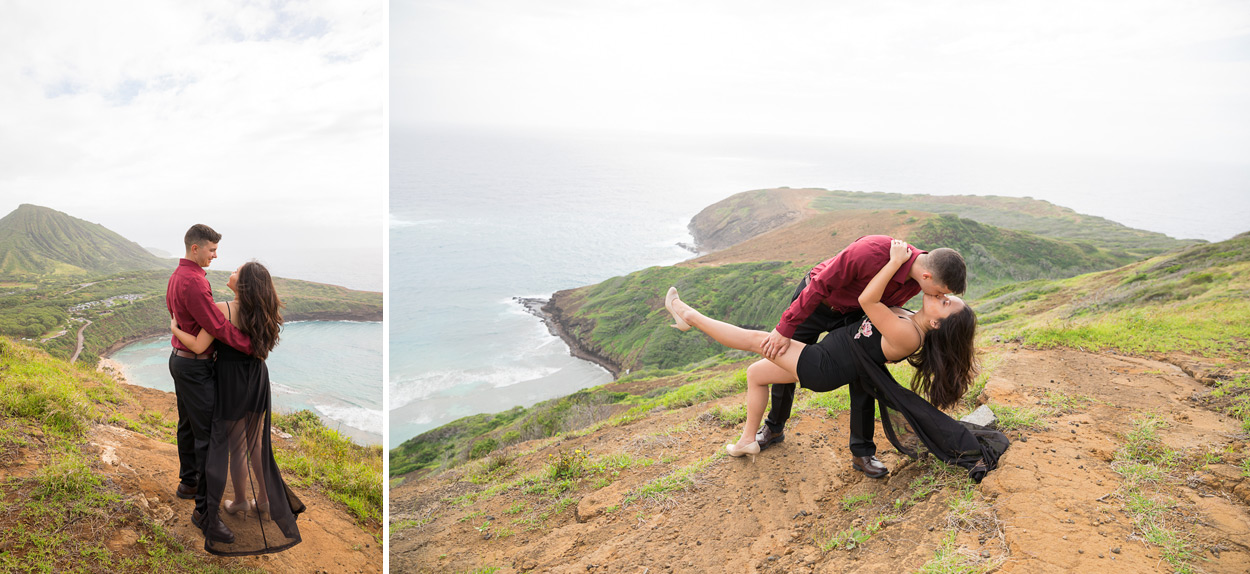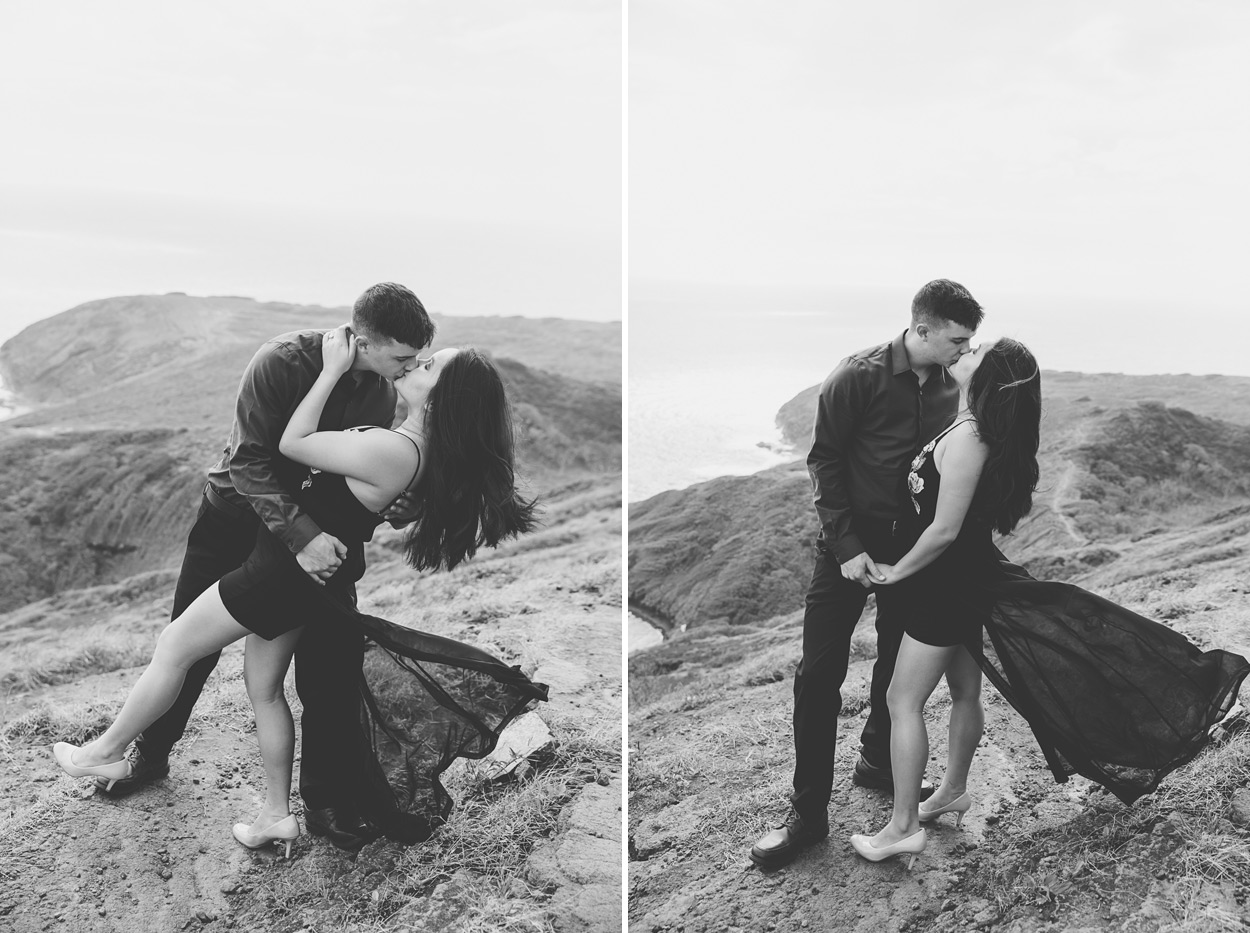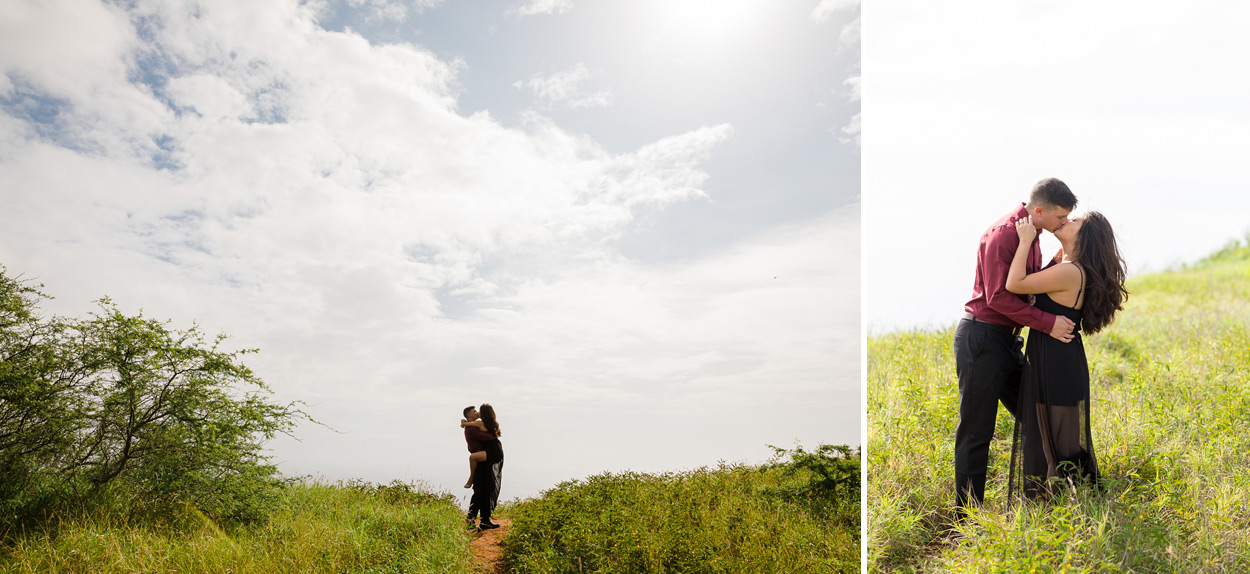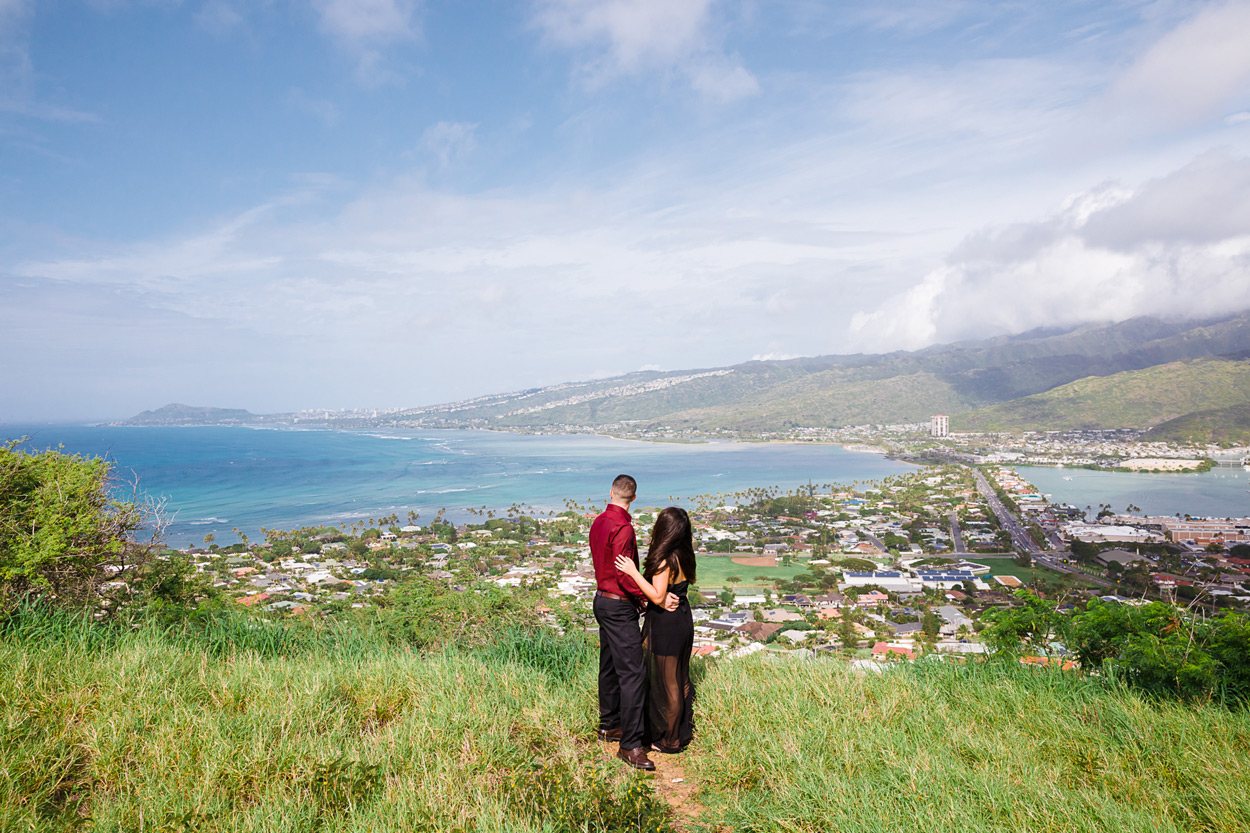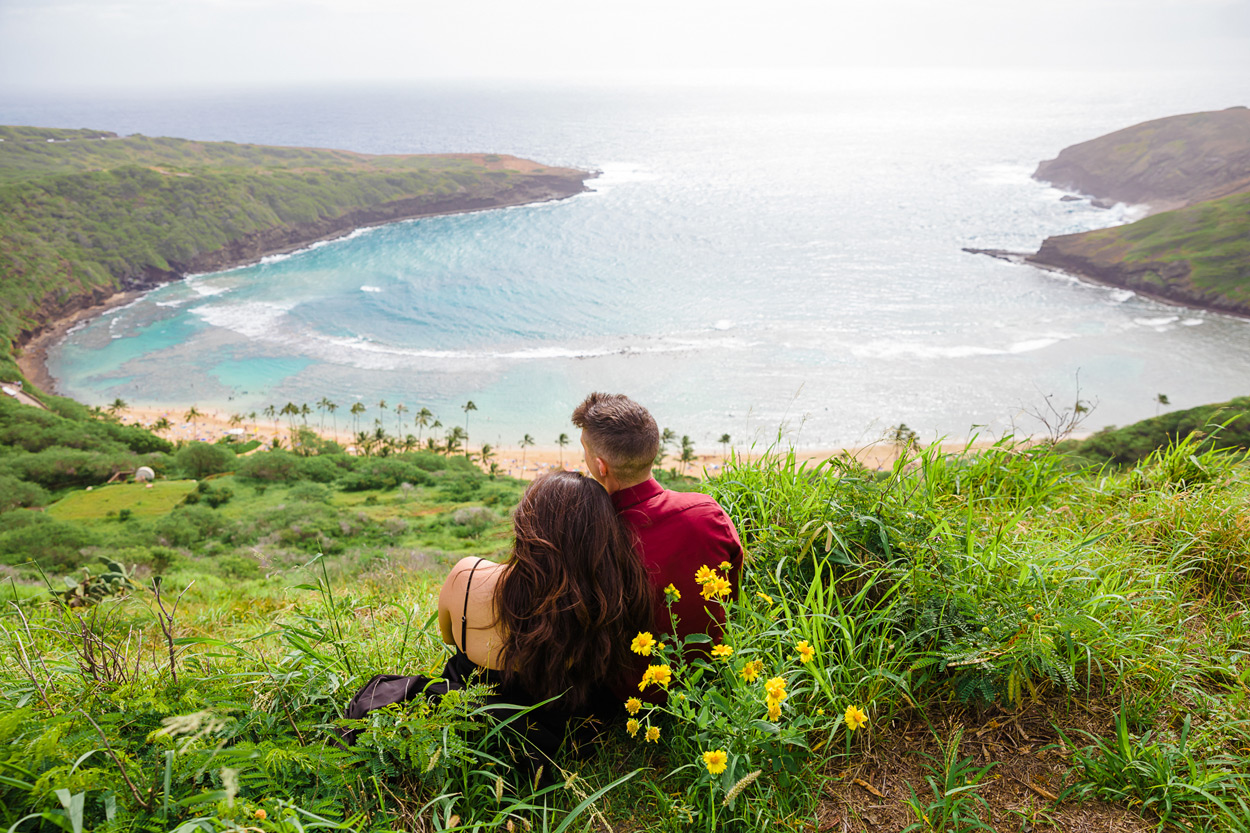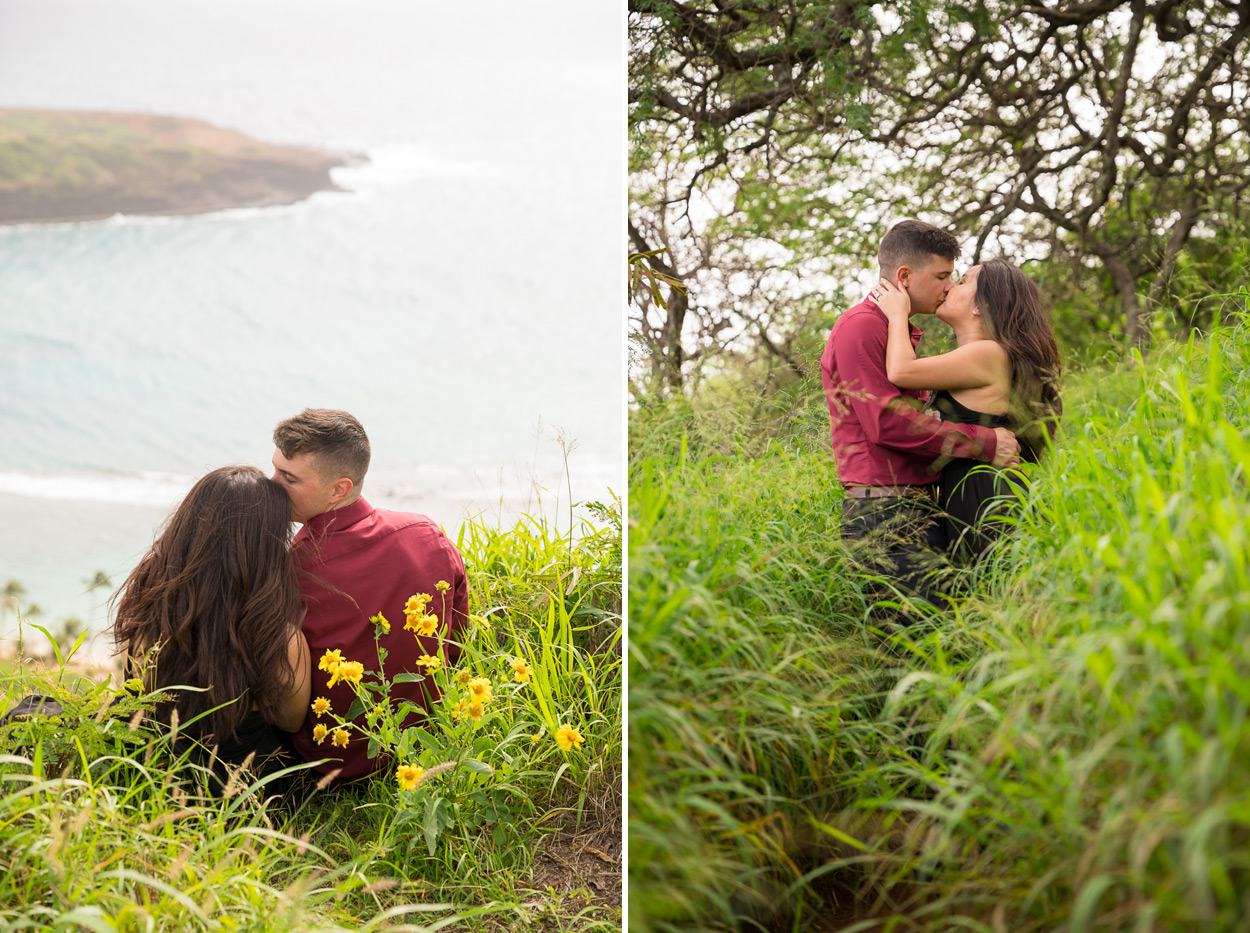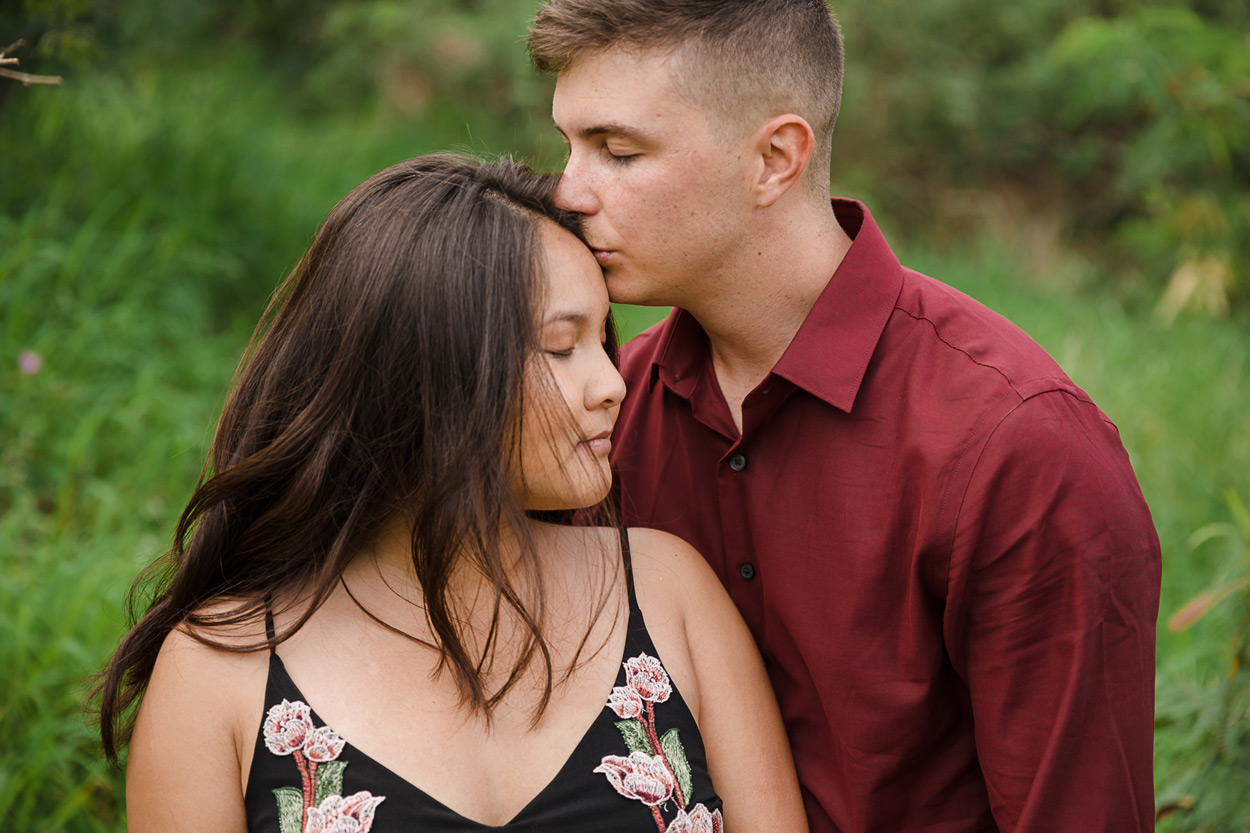 If you're looking for an Oahu Hawaii wedding photographer please consider us for the job! We charge no travel fees for Hawaii weddings and we have tons of experience (like 350+ weddings under our belt)! We're a husband and wife team with a pretty unique style that we call fine art photojournalism. We want our photos to tell a story but at the same time we want everything to look like it's fine art. So, we give our clients lots of photos and plenty of variety including color, b&w, film tone, etc. Check out availability by using the form on our Contact Page.
---