Lanakai Beach Engagement Photos | Oahu Hawaii Wedding Photographer | Savannah & Anthony
I'm so excited to get to share these Lanakai Beach engagement photos with you! Savannah and Anthony were so fun to work with and the photos turned out so great! You'd probably be shocked to know that we were surrounded by tons and tons of people the entire shoot but we somehow made it work to showcase the scene with minimal bystanders in the photos! Plus, I removed a few in post…
Savannah and Anthony found me through Facebook and got our session scheduled for a Sunday afternoon in February in Oahu Hawaii. We chose to drive together and head all the way from Waikiki to Lanakai Beach in Kailua. The gamble paid off and we had some amazing light and beautiful tones to the water. The colors were perfect and the only things we had to contend with were people and wind. But, that was way better than the crazy rain that was hitting Waikiki at that moment! We shot for a while on Lanakai Beach and then went up the Lanakai Pillbox Hike for some views. Everyone thought we were crazy with the two of them being dressed nice on a muddy hike and me carrying camera gear up the steep terrain. There were tons of people there too.
After a successful photoshoot we chose to head over to Teddy's Bigger Burgers in Kailua and we pigged out a bit. Kilauea Fire burger for the win. Gotta keep it spicy.
And now, for what you've all been waiting for; some Lanakai Beach engagement photos…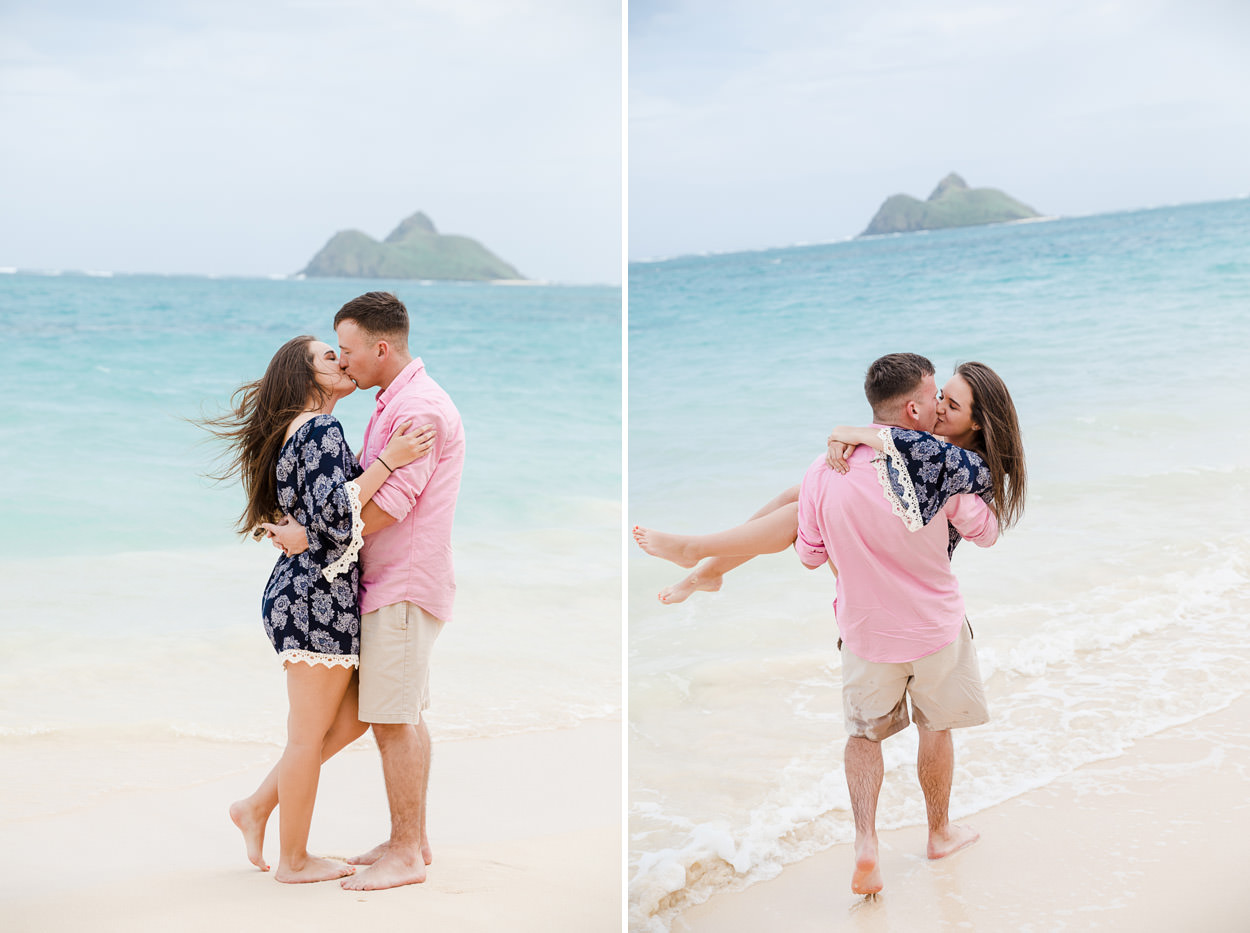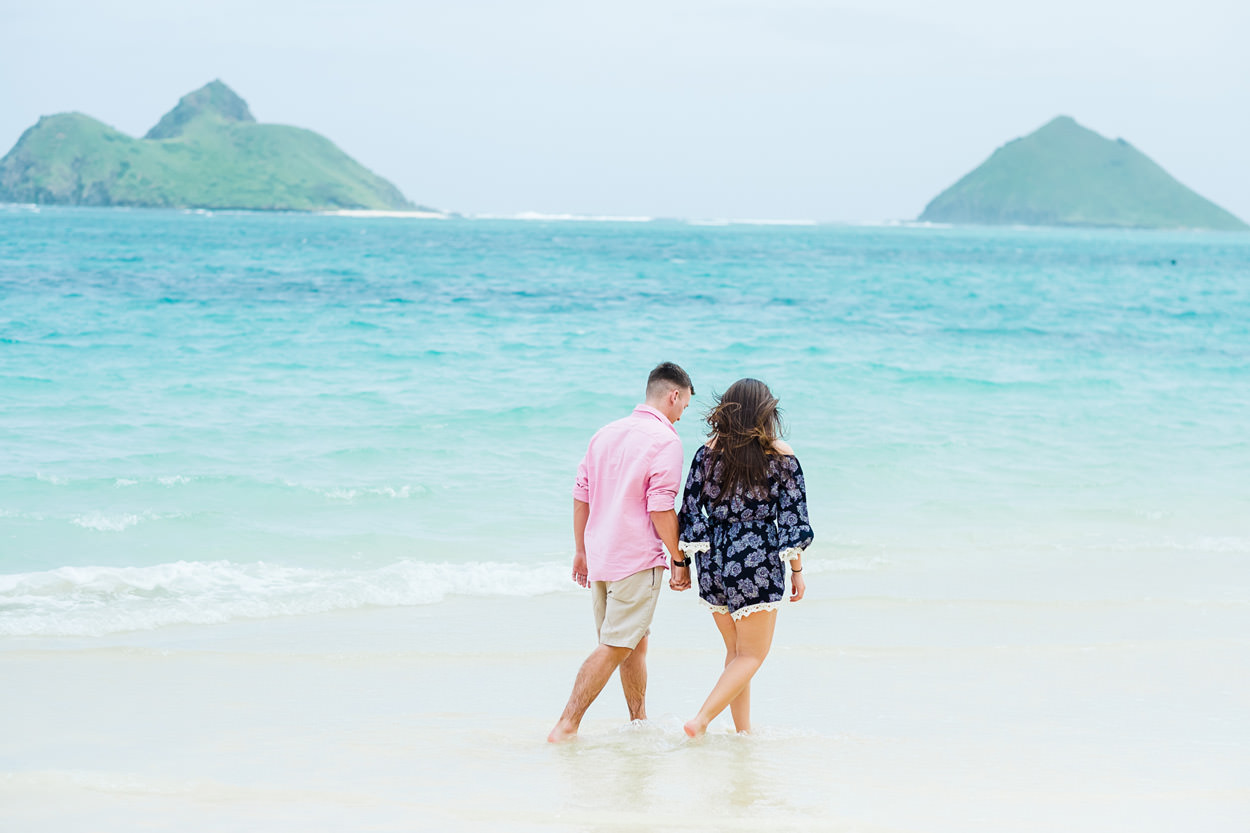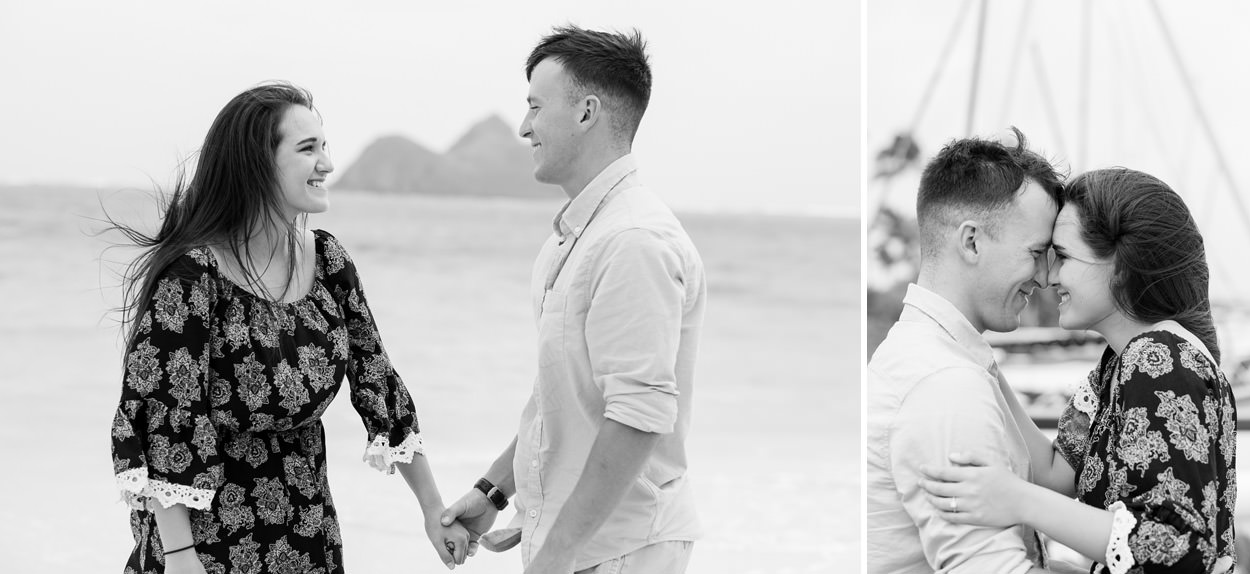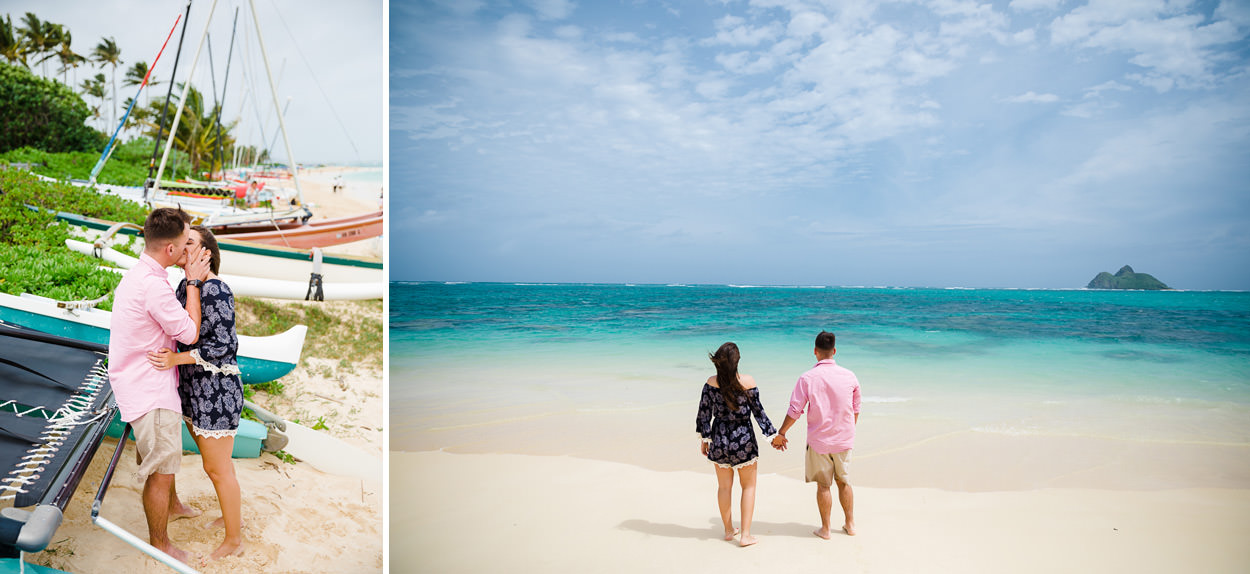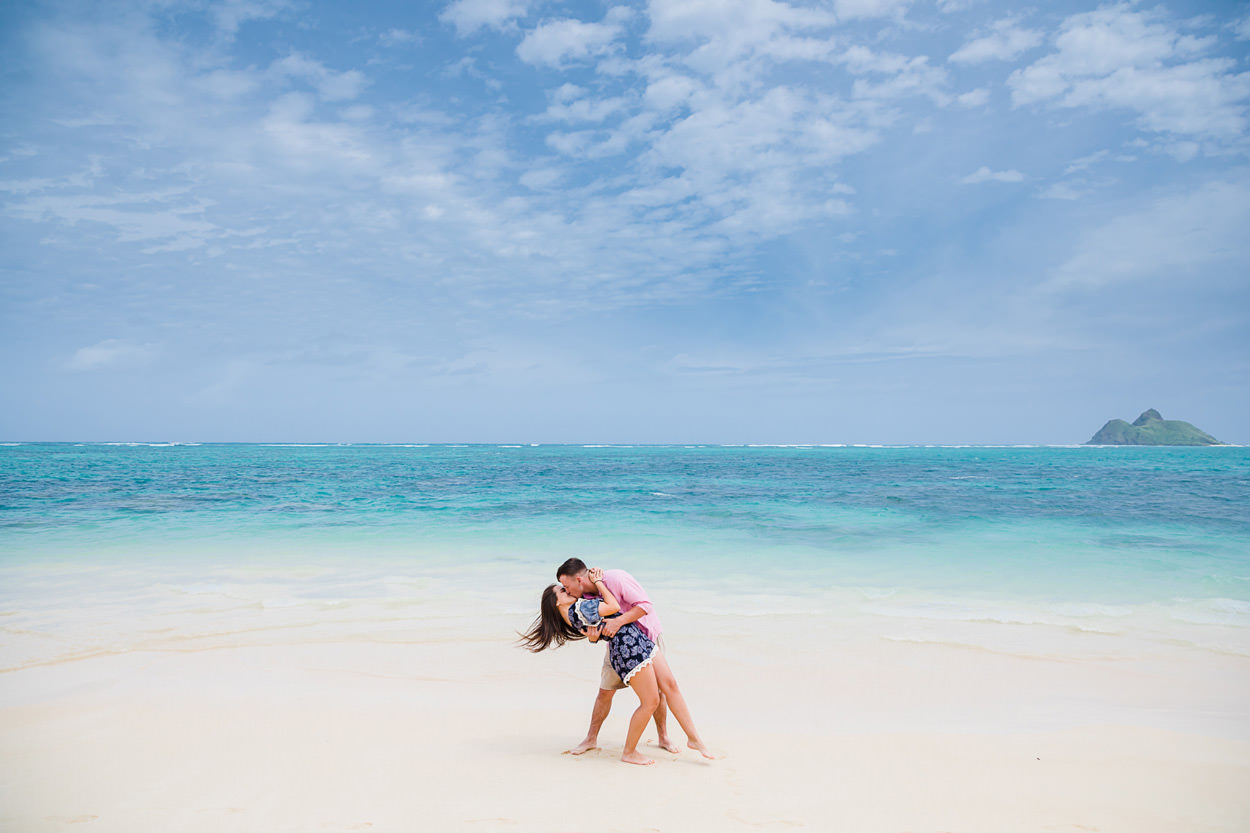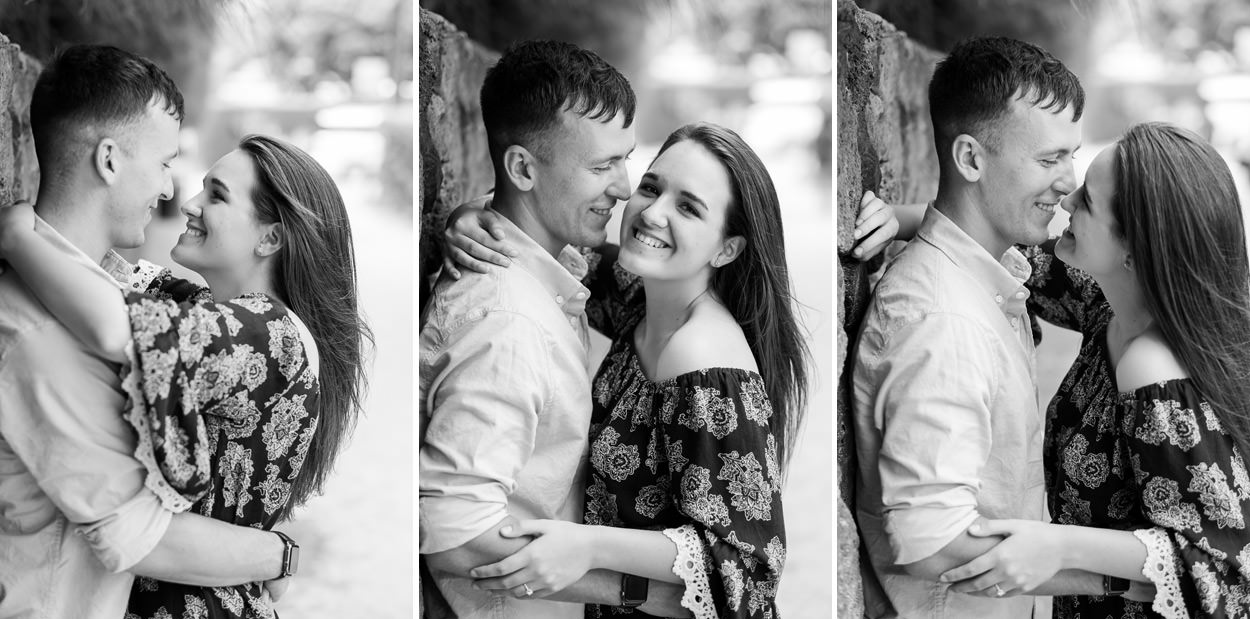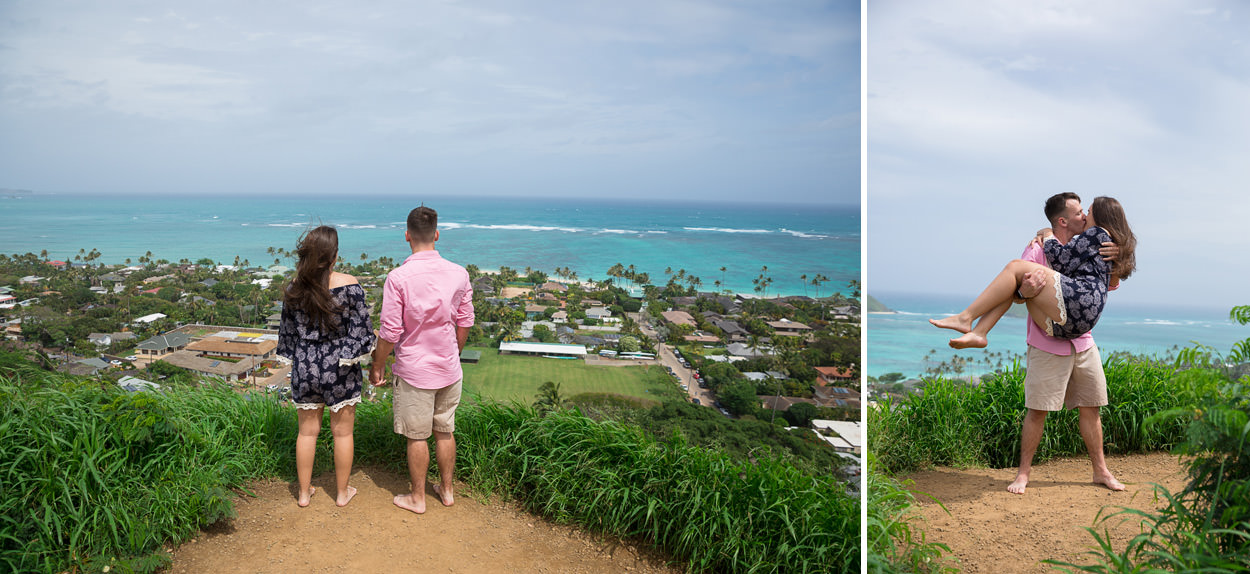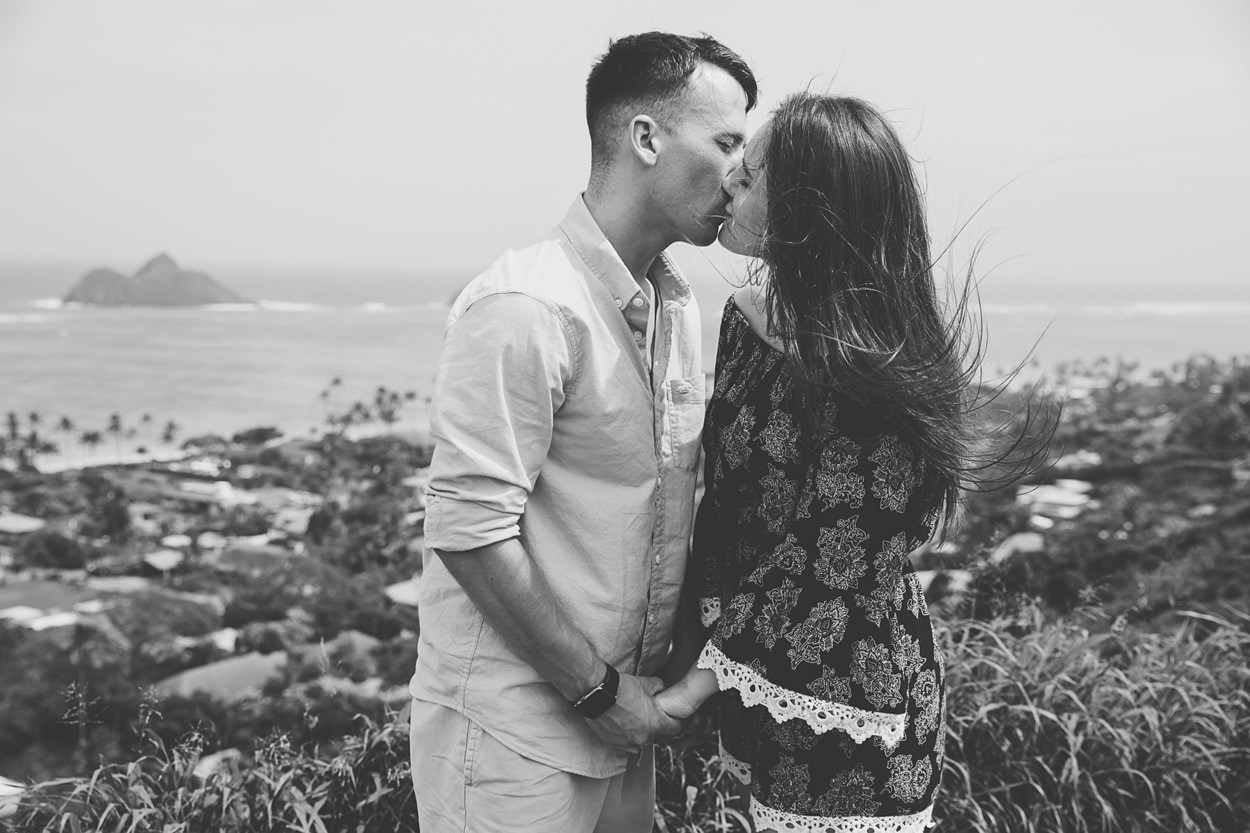 And if you don't believe me about the beach being crowded, here is a bit of proof of what the beach looked like while we were there! Of course this shot was one of my "let's show the real life of the shoot" images where I purposefully let people "ruin" the shot. I love doing this kind of stuff because it adds some humor to the session and then my couples can look back and remember how the session really was!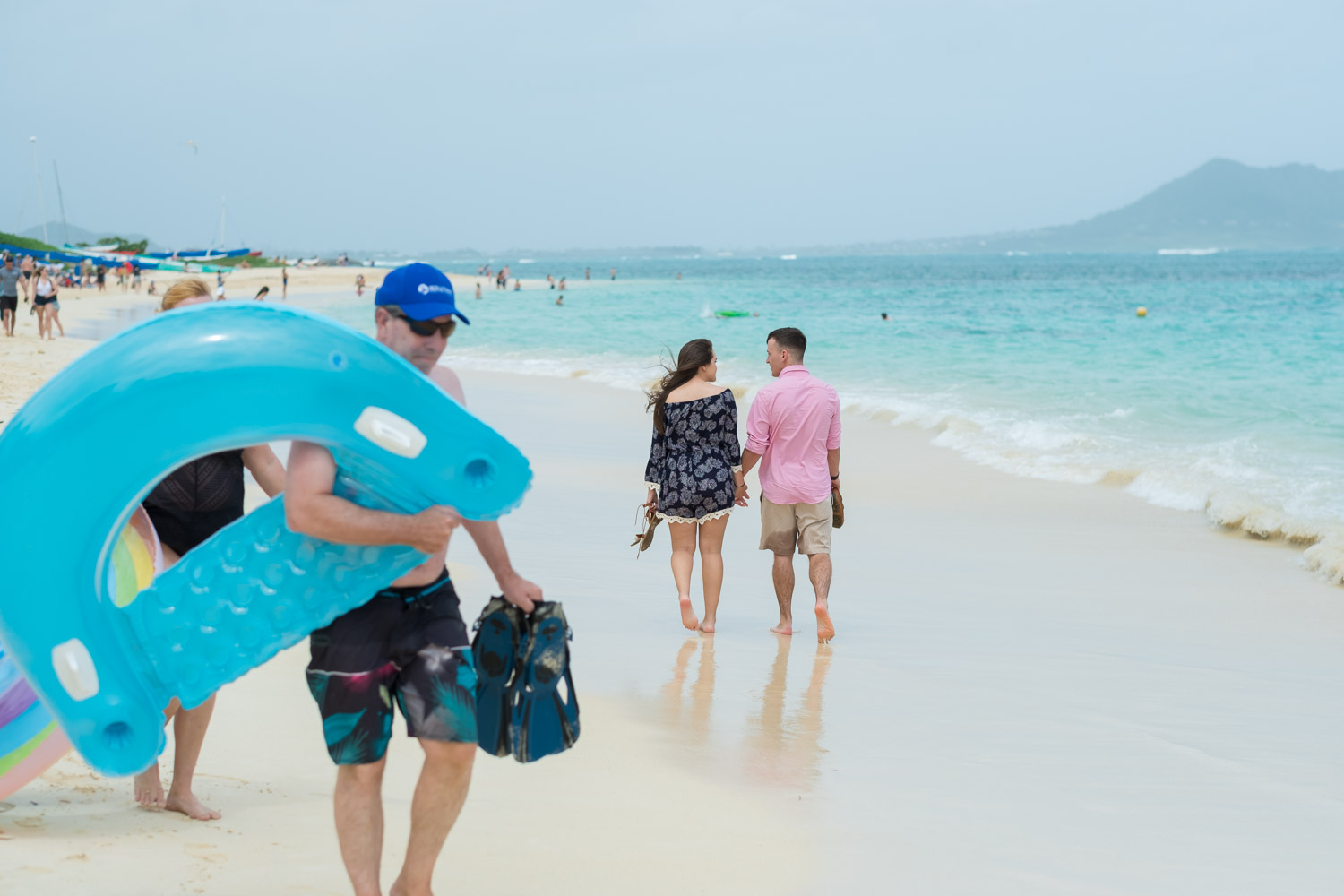 ---