Manfrotto KLYP+ Case & Lenses Product Review
Wow, wow, wow! I never thought the day would come when I'm reviewing lenses on this blog. And not just regular lenses, iphone lenses. Technology never ceases to amaze me!
I picked up a set of the Manfrotto iPhone 5S Lenses when they first came out and I've been shooting with them on and off when I don't have a DSLR handy. It's an incredible advantage to have a camera in your pocket at all times, ready to shoot anything that's worthy of an image. I'm consistently impressed by the iPhone 5S and the beautiful images it captures. Paired up with the Manfrotto lens system and you've got a very compact winner of a camera setup!
First, let me describe the lenses and show an image from each to illustrate the difference. Below, we have three images shot from my iPhone 5S attached to a tripod with the KLYP+ mount. I didn't move the camera at all, I just swapped out lenses. Same settings for each shot, though edited slightly different. This should give you a good idea of the perspective differences.
1. Wide Angle (Landscape)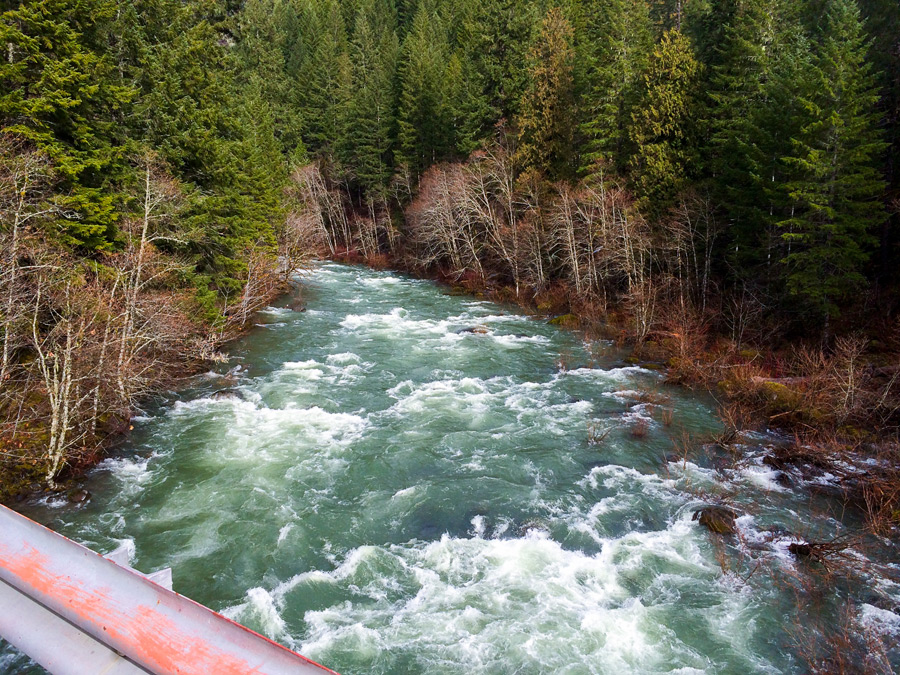 2. Telephoto (Portrait)
3. Circular Fisheye (Fisheye)
A couple of things to note here. The lenses are really easy to switch out. They screw on to the KLYP+ bumper case and you can switch them quickly and easy. However, I don't recommend switching them out on a bridge 50 feet above a shallow river. Nothing happened here, I just realized that these things could get dropped pretty easy if you're not careful. Haha! The bumper case with tripod mount is extremely sturdy and reliable though. I found that it barely moved at all even with messing with the phone, settings, angle, etc. Definitely one of my favorite things about this entire system, even if you don't get the lenses, the KLYP+ bumper case is a must for iPhone video or timelapses. It connects to most any tripod with a standard screw mount.
Here are some examples of this system in use.
For the image below, I shot handheld with the Portrait lens. It helped flatten the perspective just a touch and gave me the crop I wanted since I couldn't get any closer to the fence in the water.
The next image was shot with the Landscape lens and was mounted on a tripod for a long exposure. So easy to capture this image!
So, here are a few images showing everything in action. I found a big lack of marketing images showing everything put together. I hope this helps you envision what the Manfrotto KLYP+ Case and Lenses are all about!
Get your purchase on if you wish. I highly recommend B&H for all camera gear purchases. Everything we order is through them and they've always been great. Buy through one of our links below and we'll get a bit of tender coin. Thanks!
Manfrotto KLYP+ Case for iPhone 5/5S
Manfrotto iPhone 5/5S Lenses – Set of 3
---