First Baptist Church of Portland | Oregon Wedding Photographer | Sarah & Josh
When Sarah and Josh contacted me to shoot their wedding I was so excited! I've played music with Josh at church for the last couple of years and was selfishly pretty bummed when he moved up to Portland to find some work and take the next step in his relationship with Sarah.
The wedding day for these two was absolutely perfect! We had rain in Portland the night before and it was looking pretty drizzly in the morning on the wedding day. But, by the time we got to the church for a first look, the rain had stopped and the pavement was starting to dry! We did the first look inside the sanctuary in a stunning location. We then headed outside for some portraits of Sarah and Josh. The bridal party joined us shortly after and we had a ton of fun. This group is hilarious! I knew most of the guys already so it was really fun getting to hang out and laugh while doing photos. This may have been one of the least stressful weddings I've ever been a part of.
The ceremony was amazing, and perfect for these two. They wanted a very classic wedding and wanted God to be at the center of the day. Hence the getting married in a super old church at the foot of a cross. They danced it up afterwards, made some toasts, ate some food, cut some cake, had fun with friends, and then headed out in style with rose petals thrown into the air. Loved it.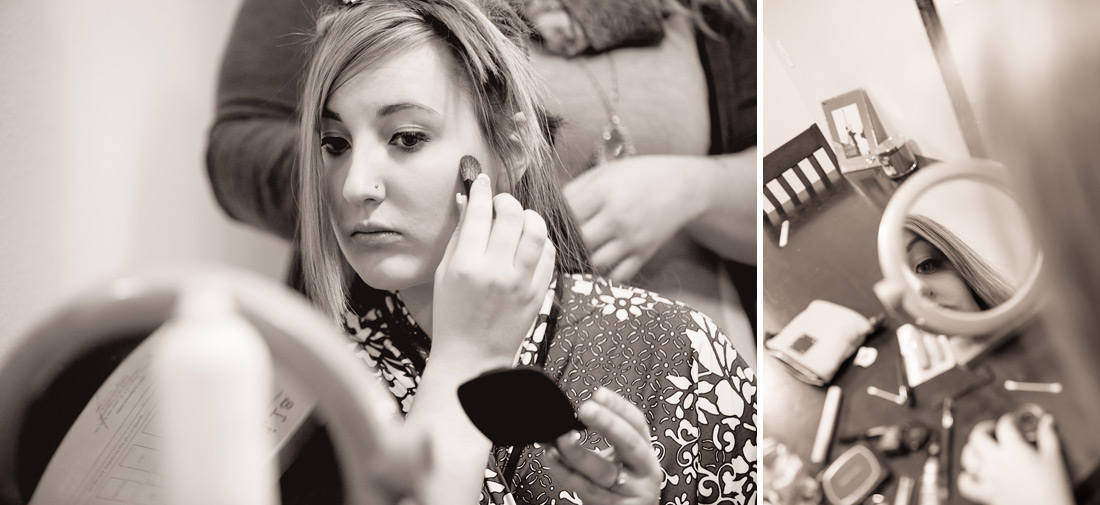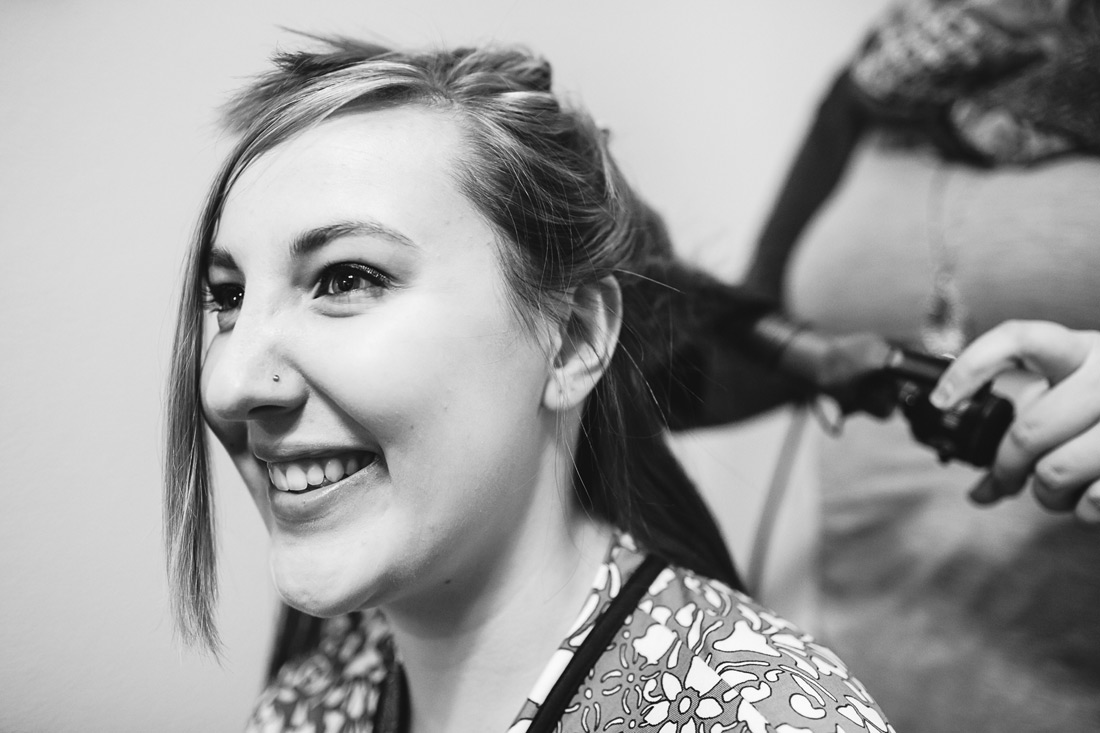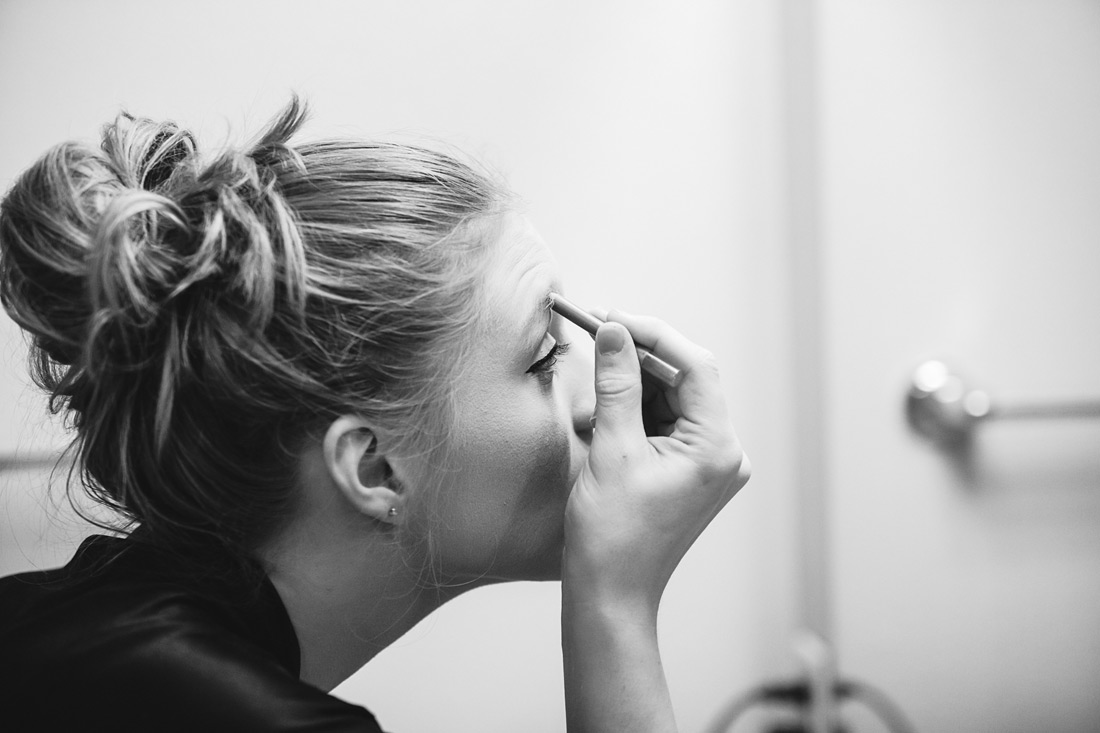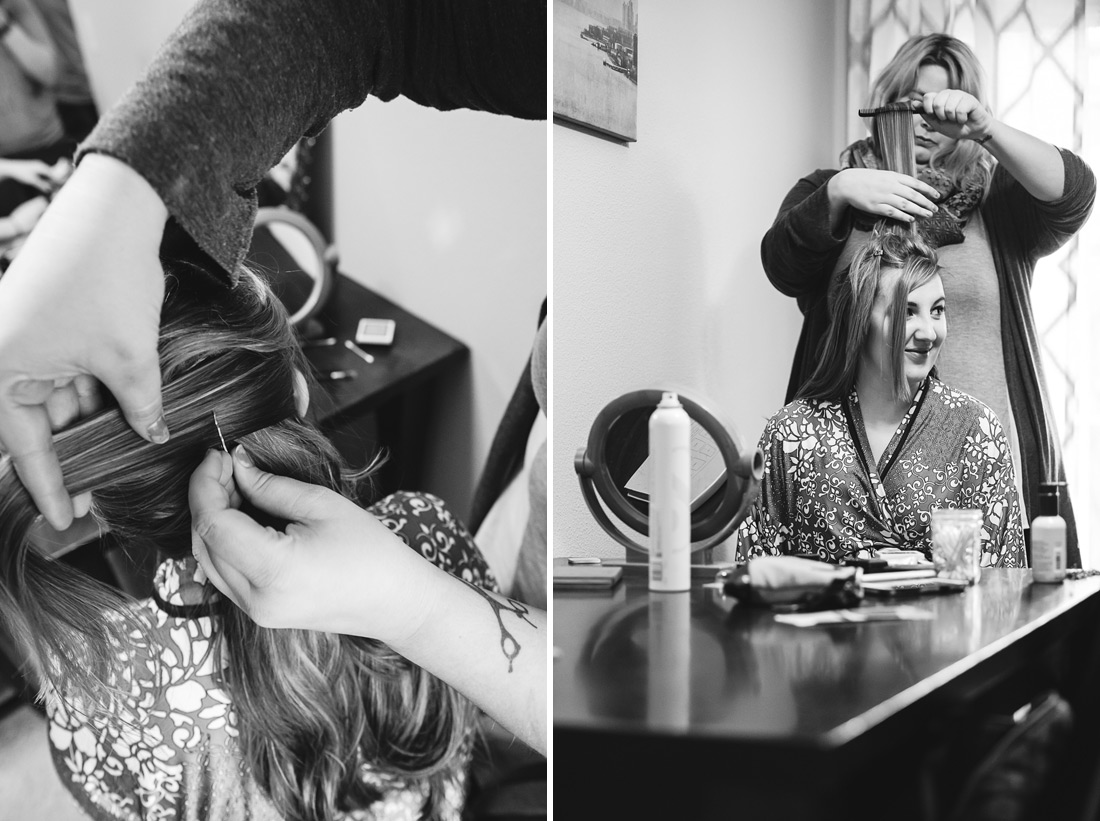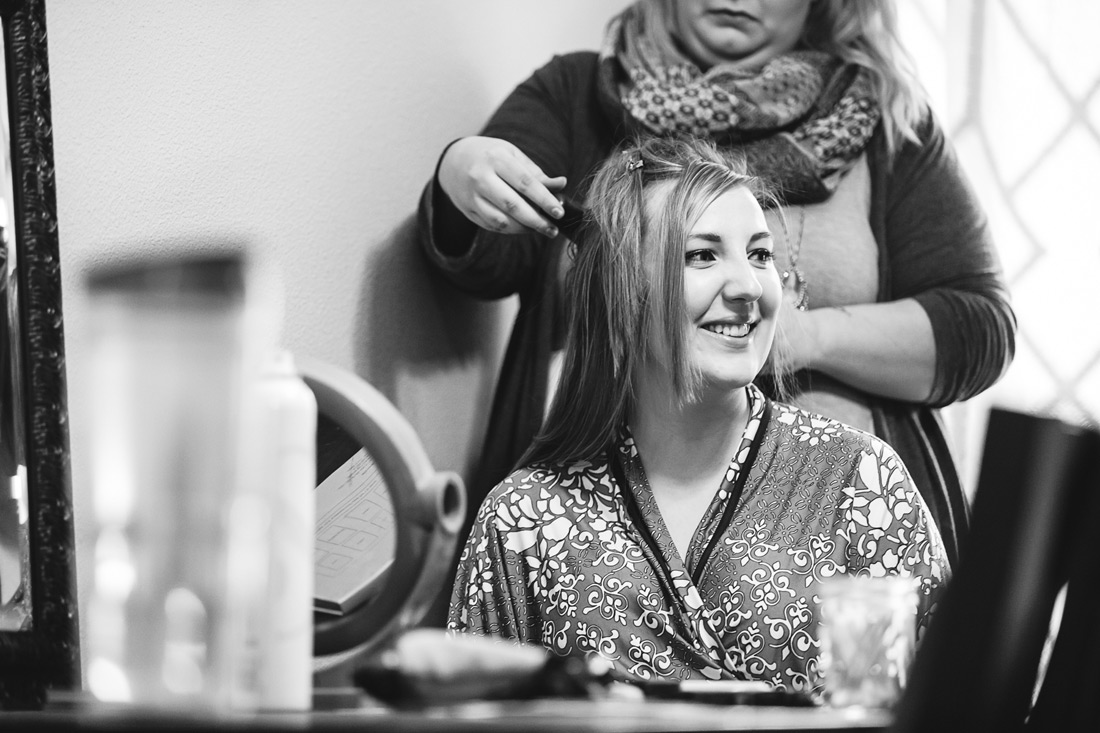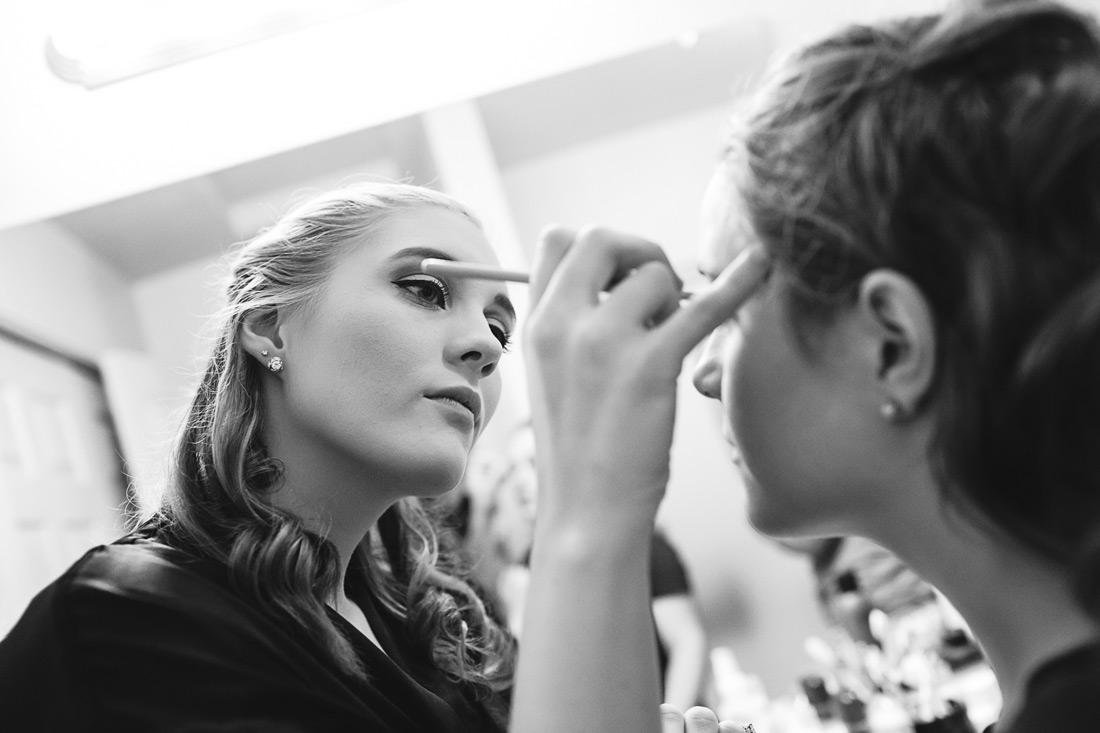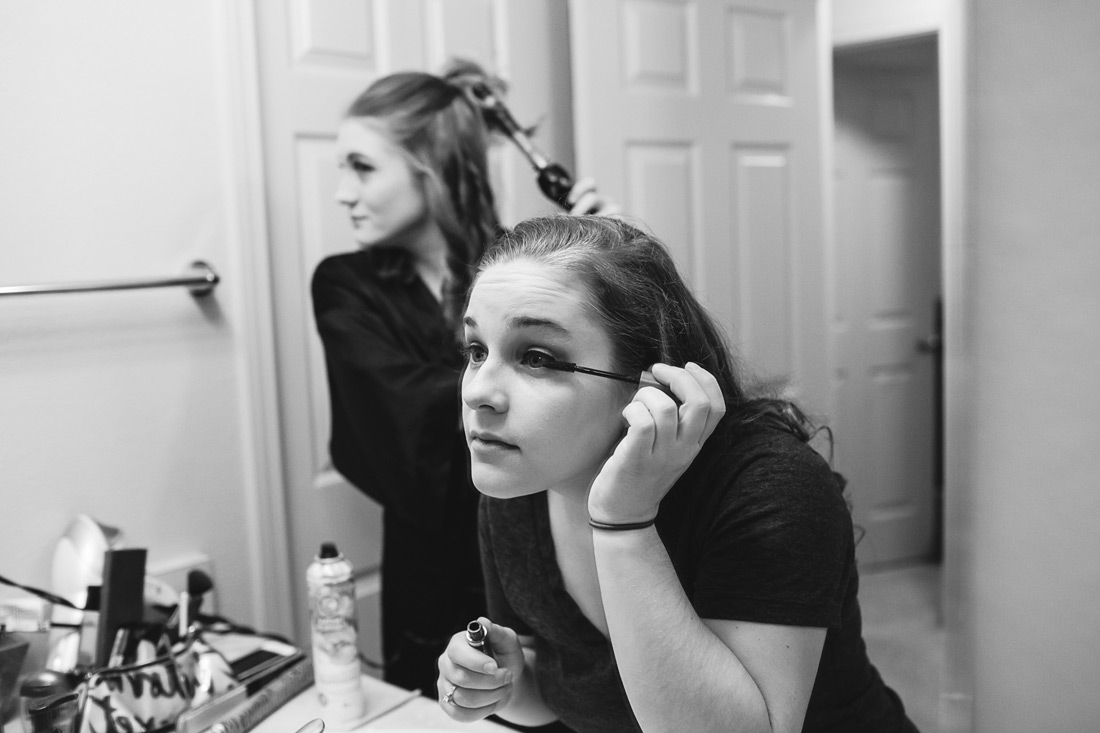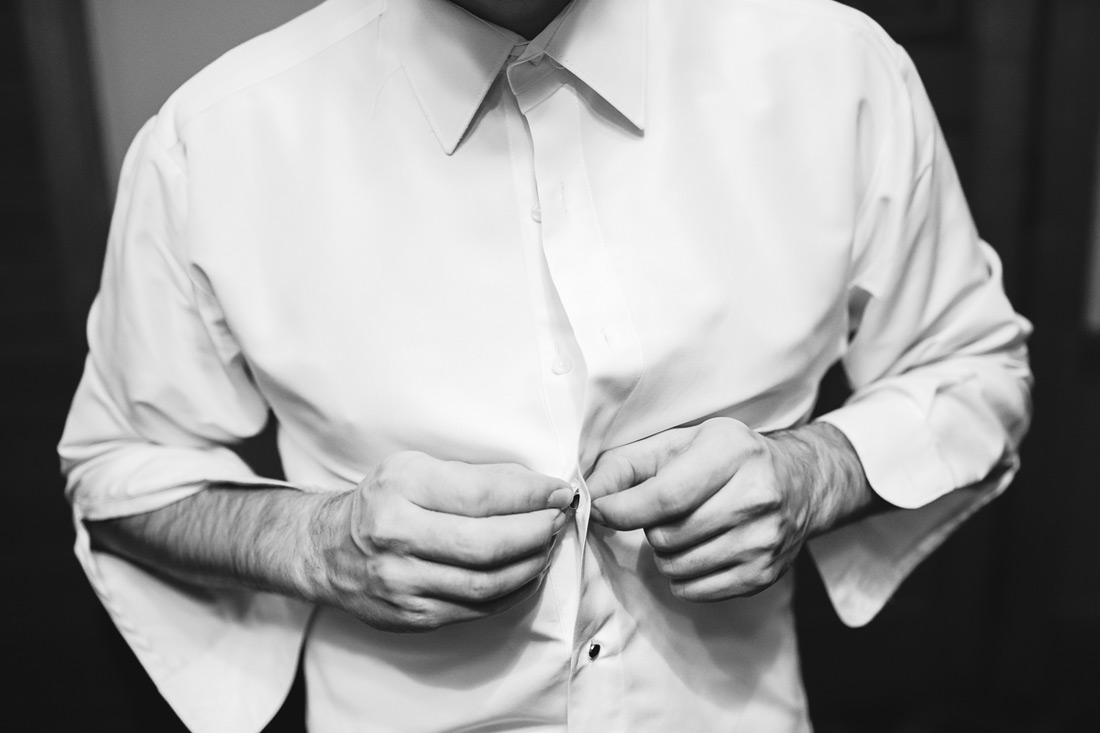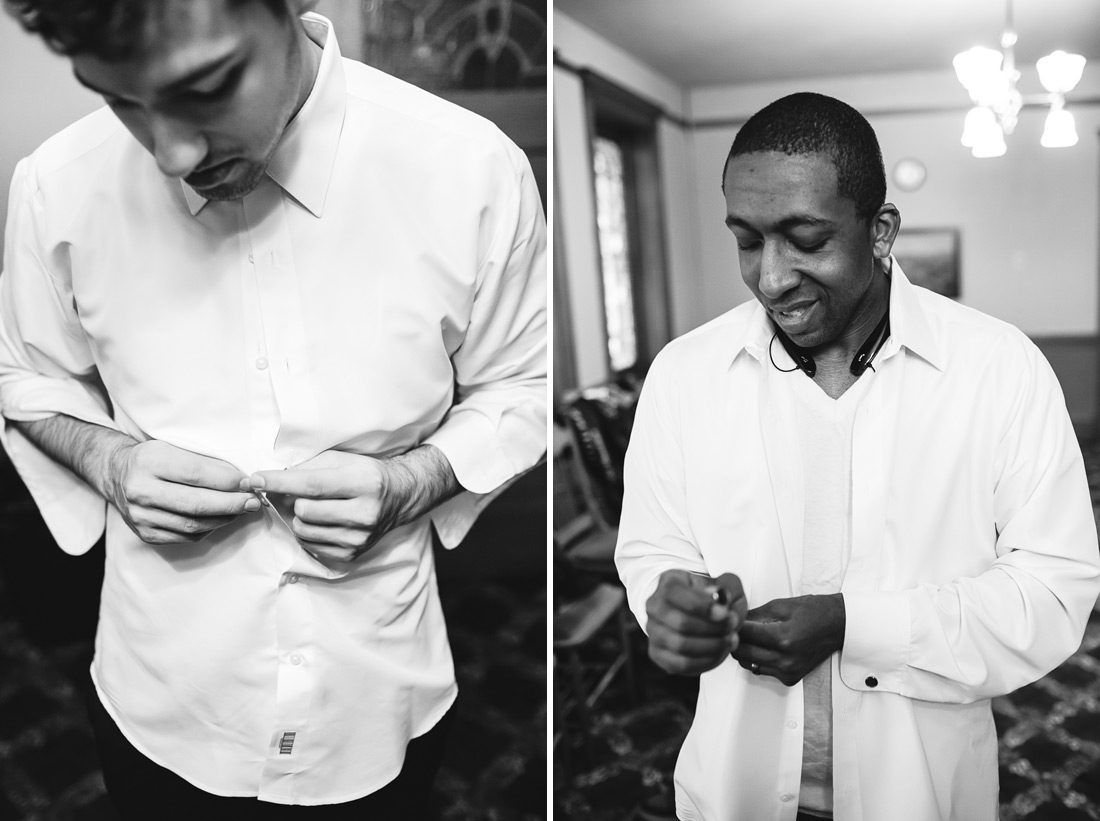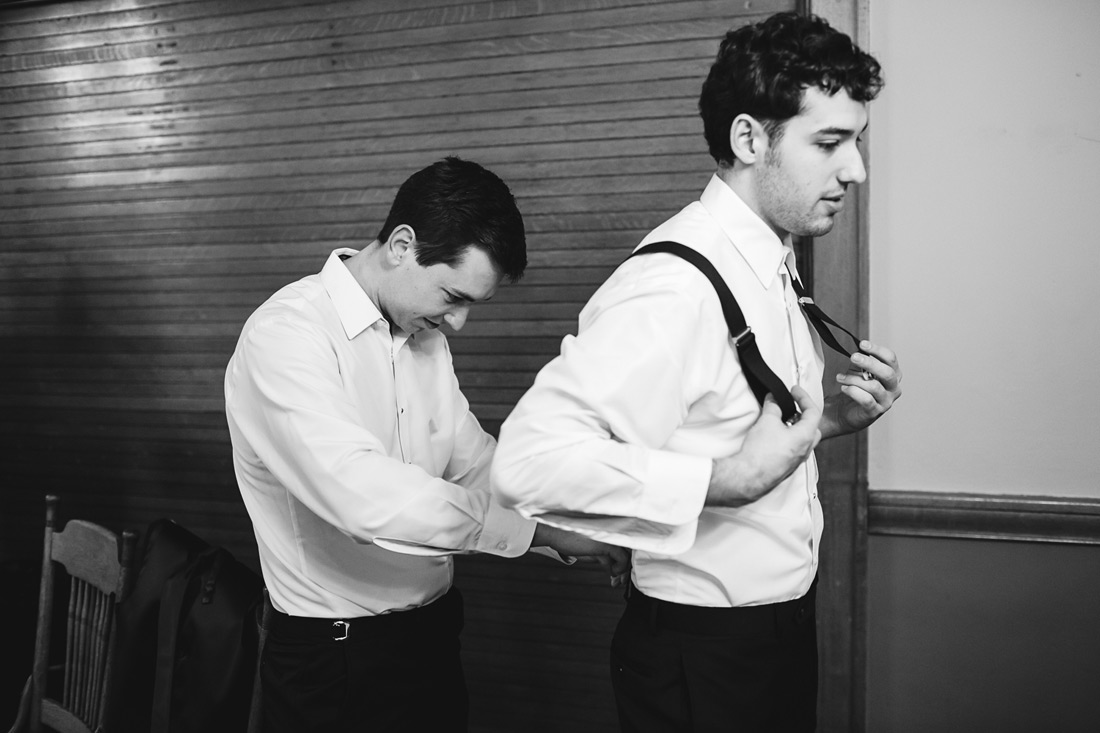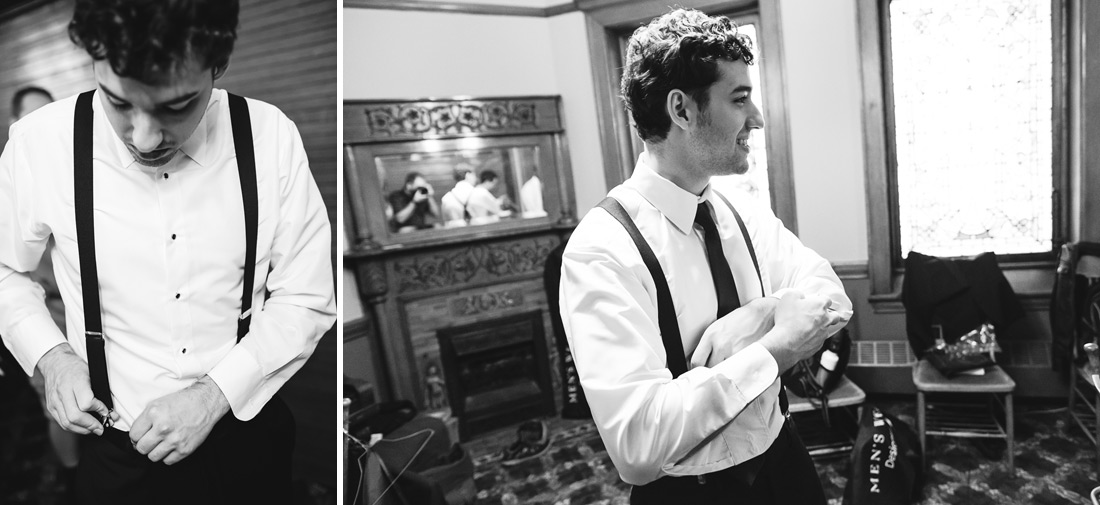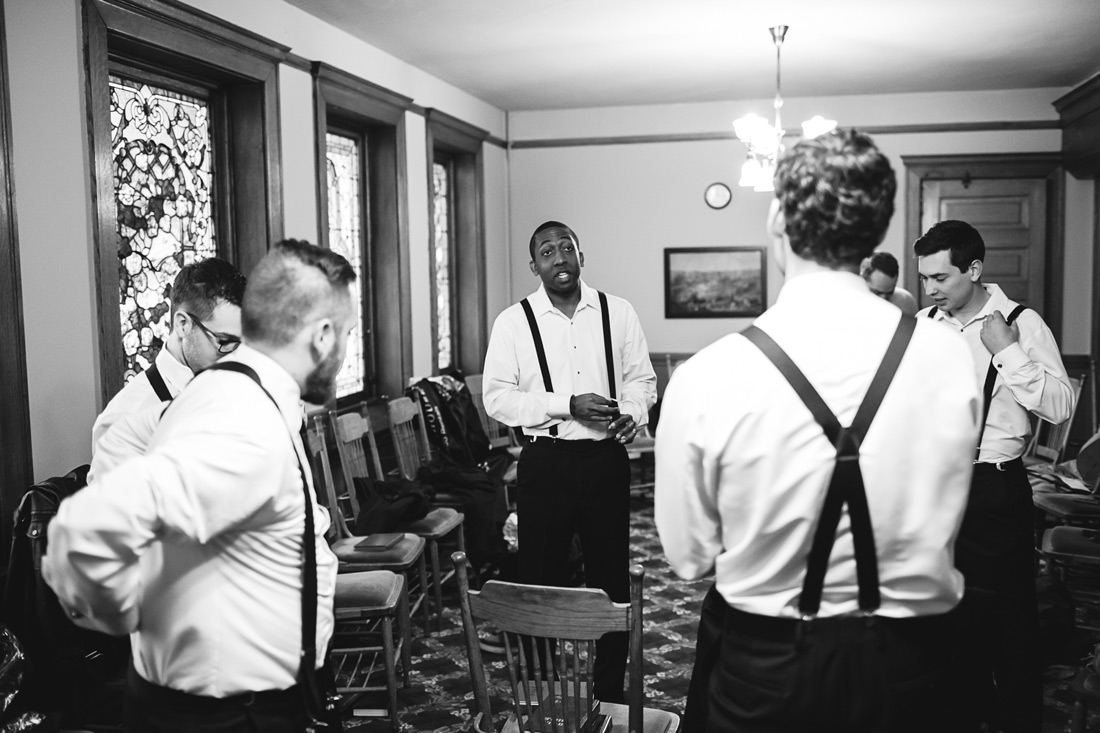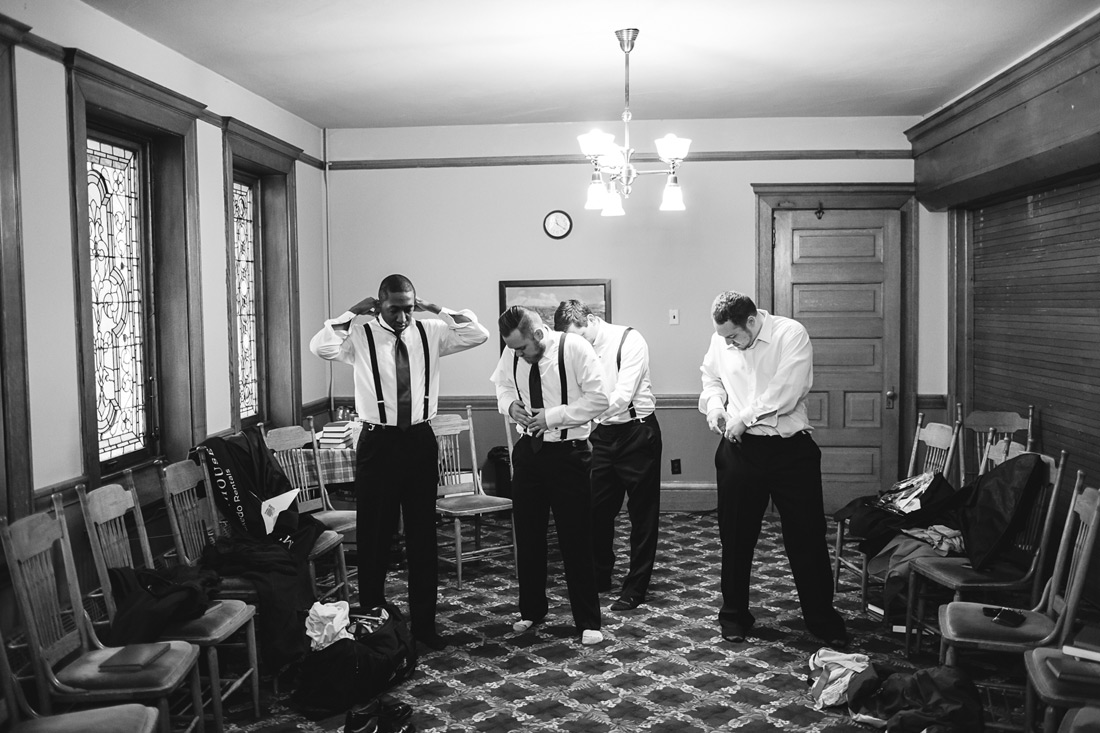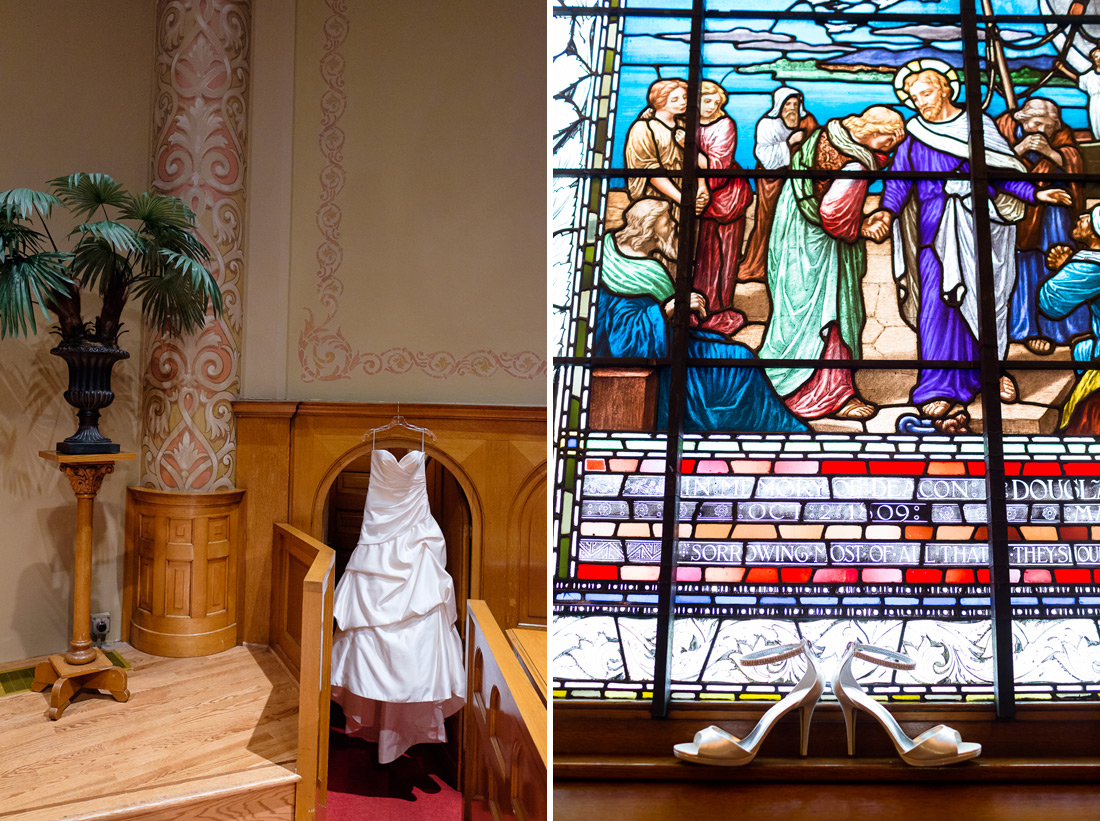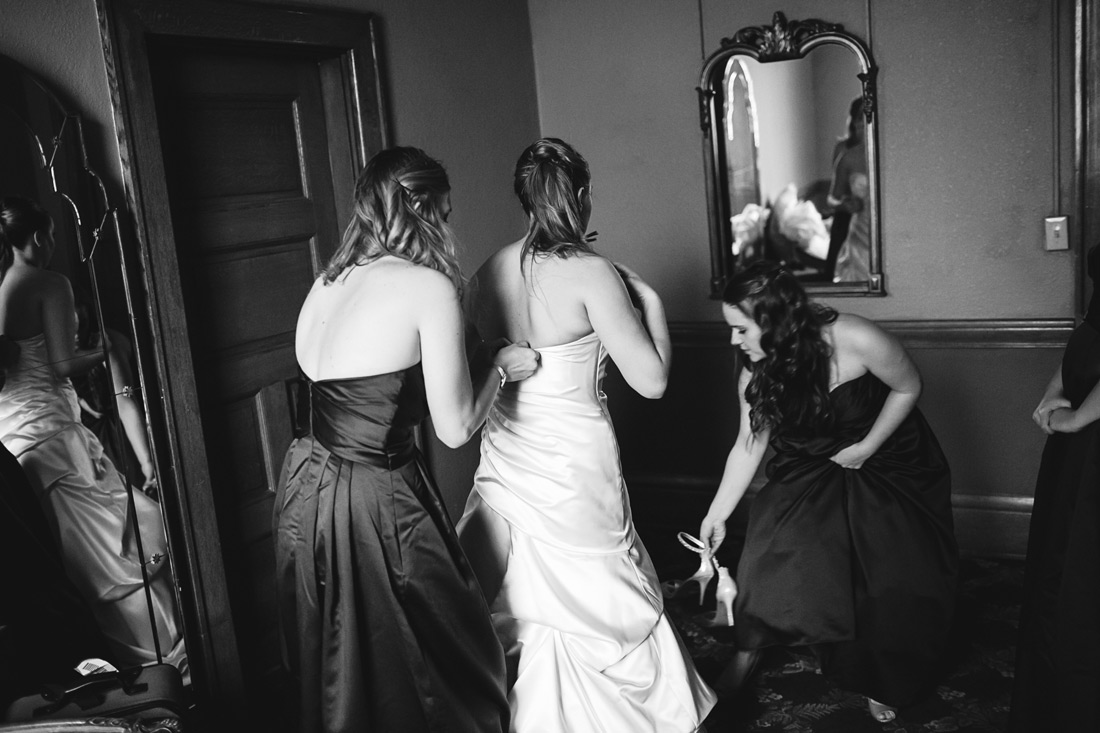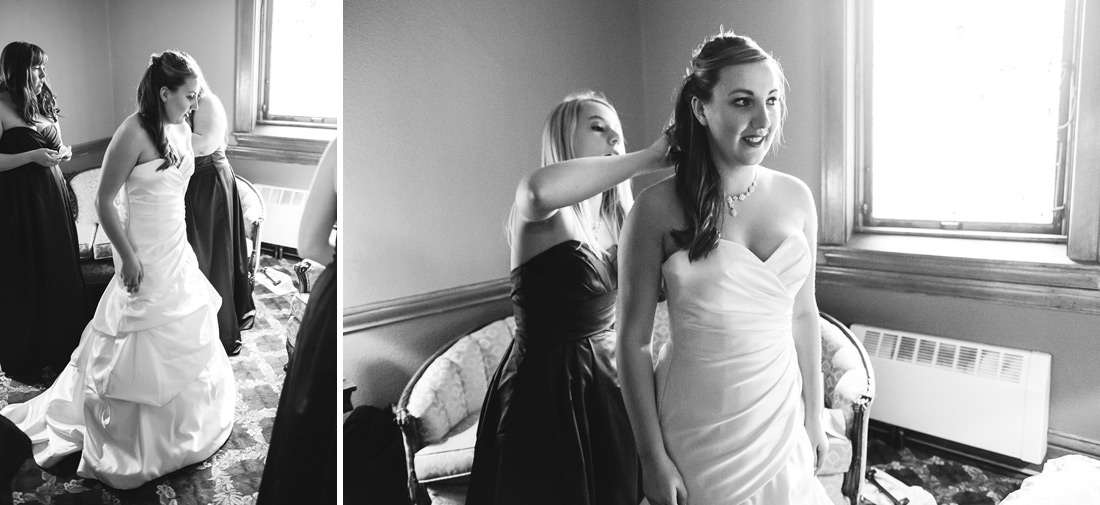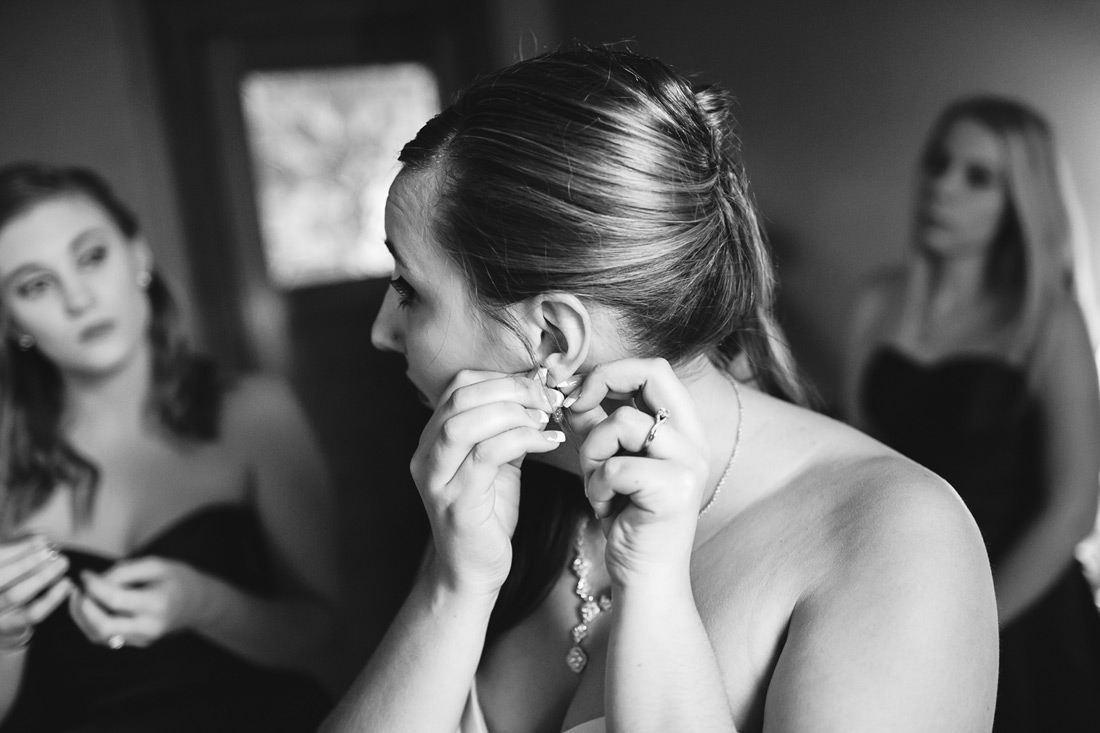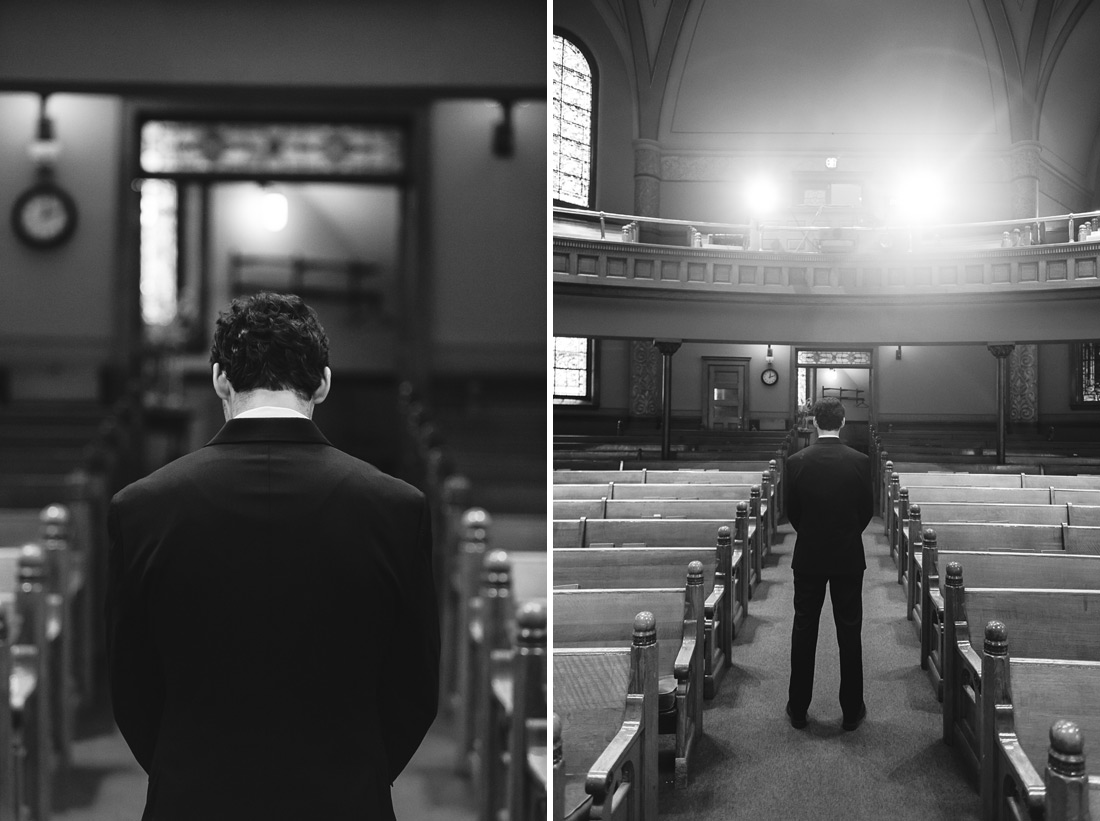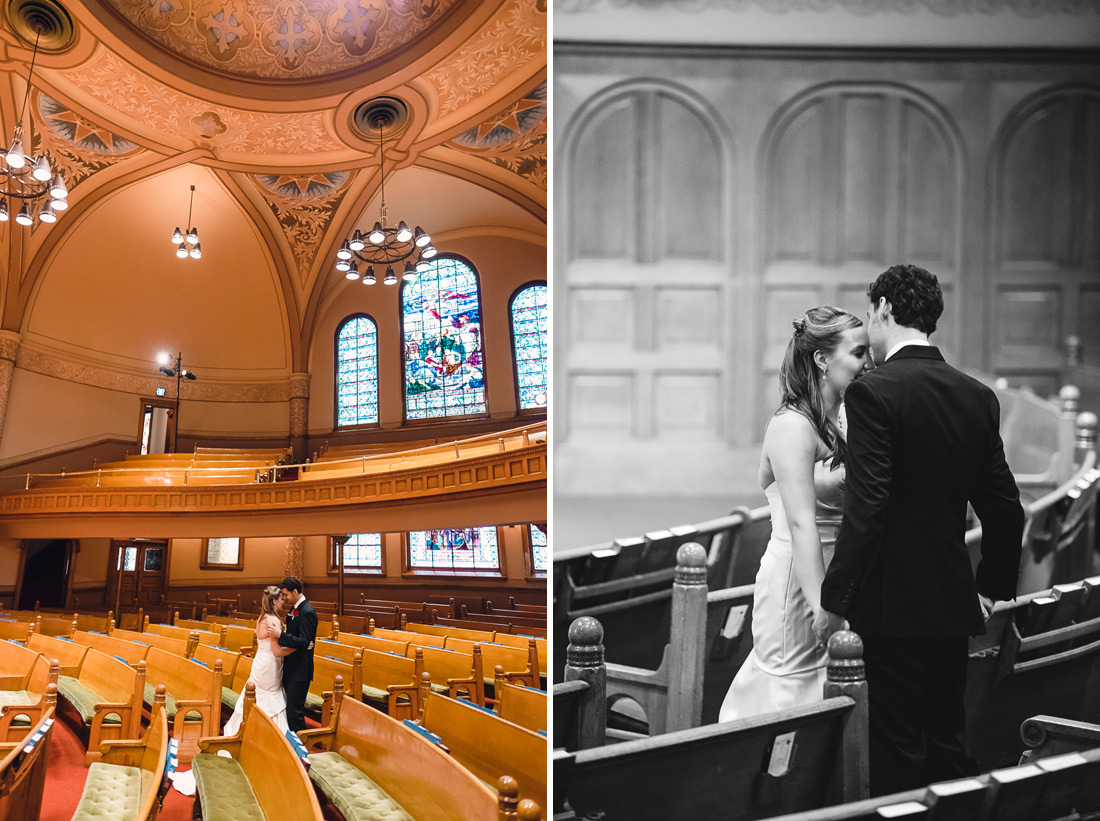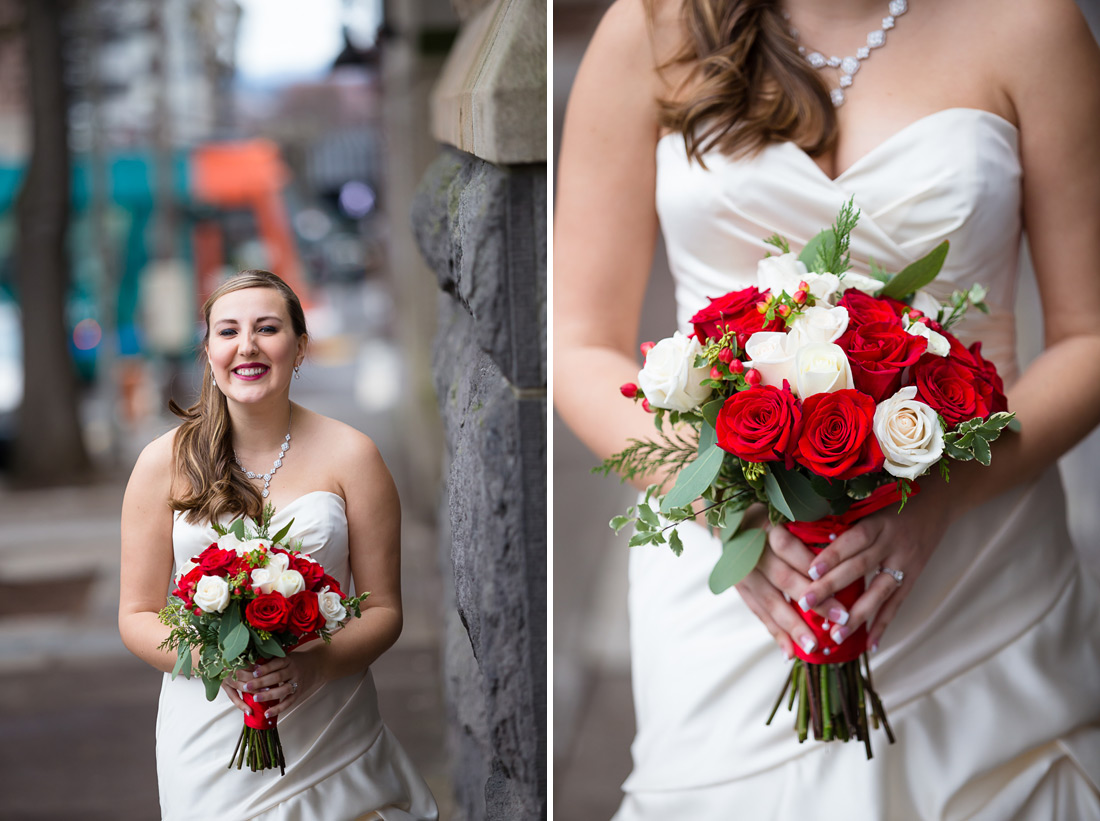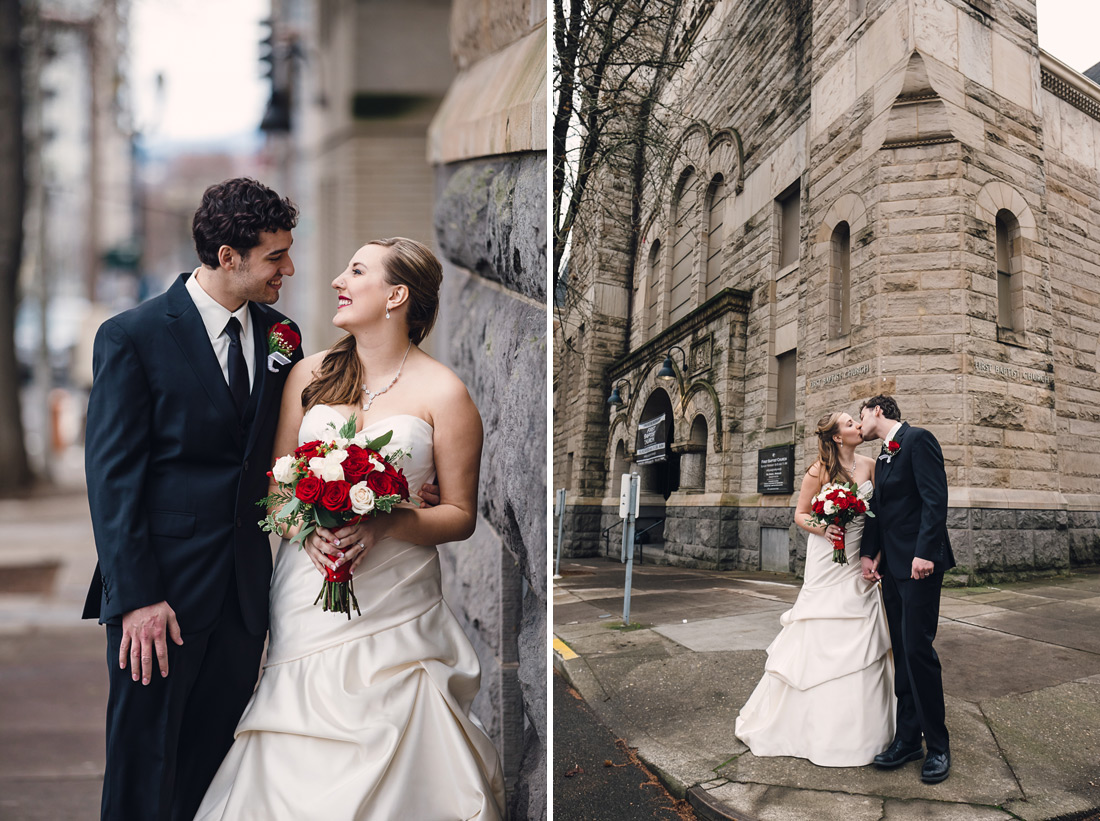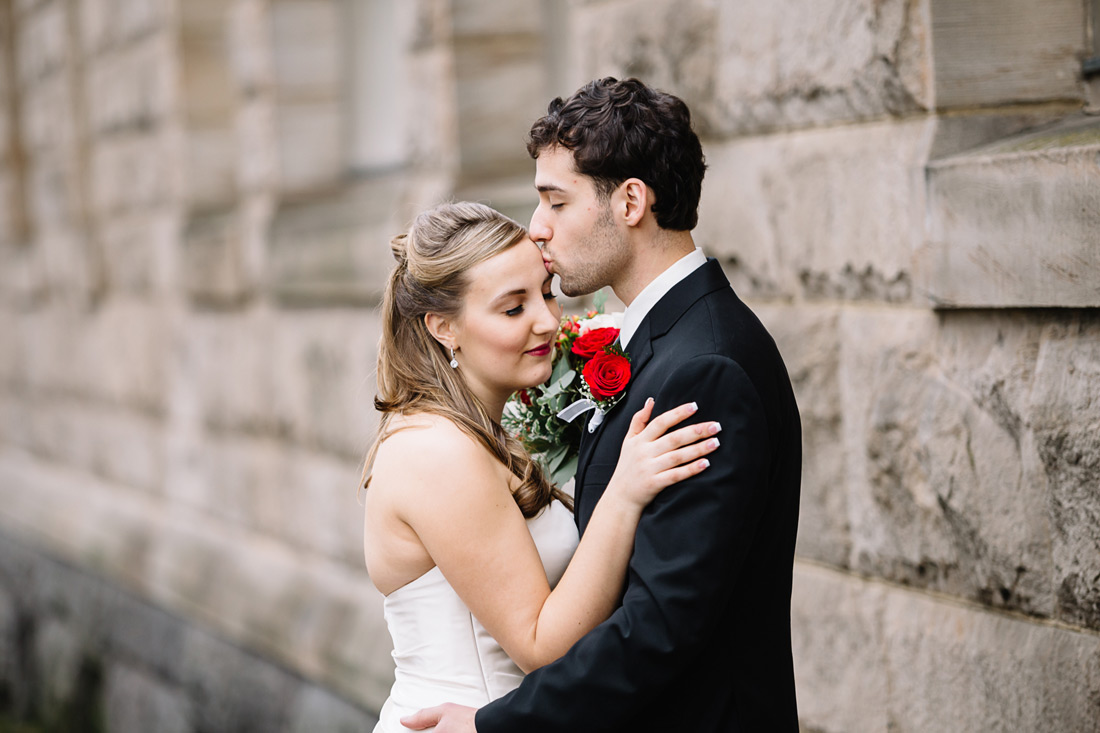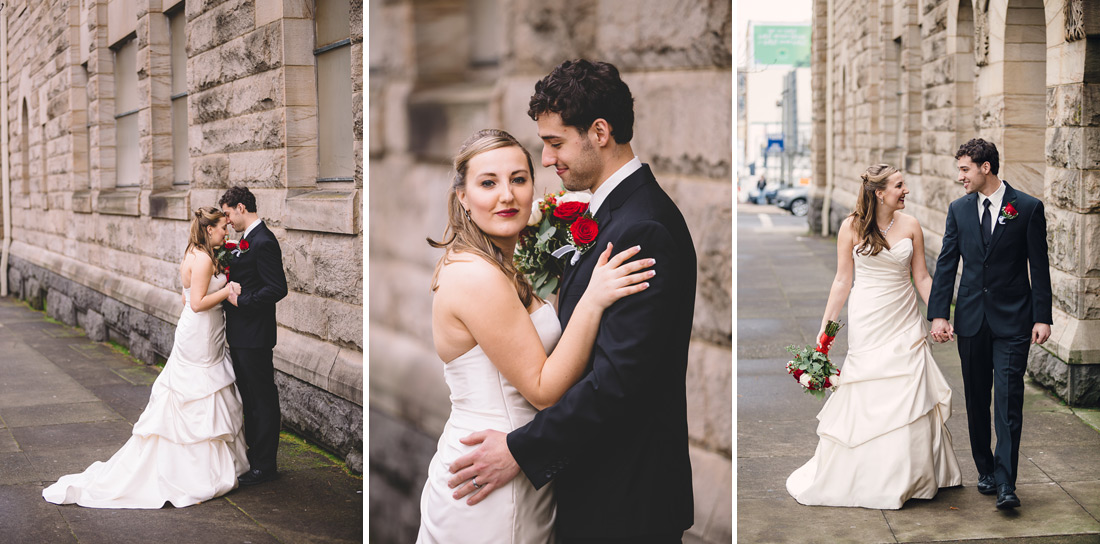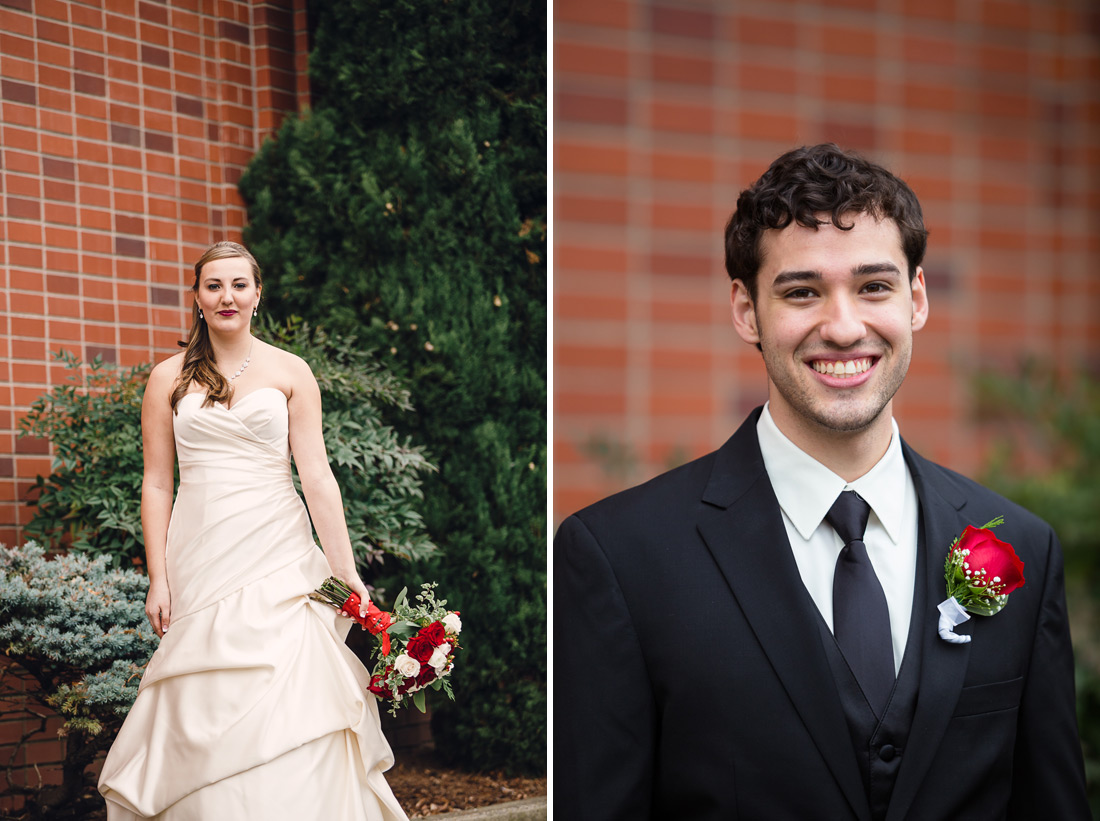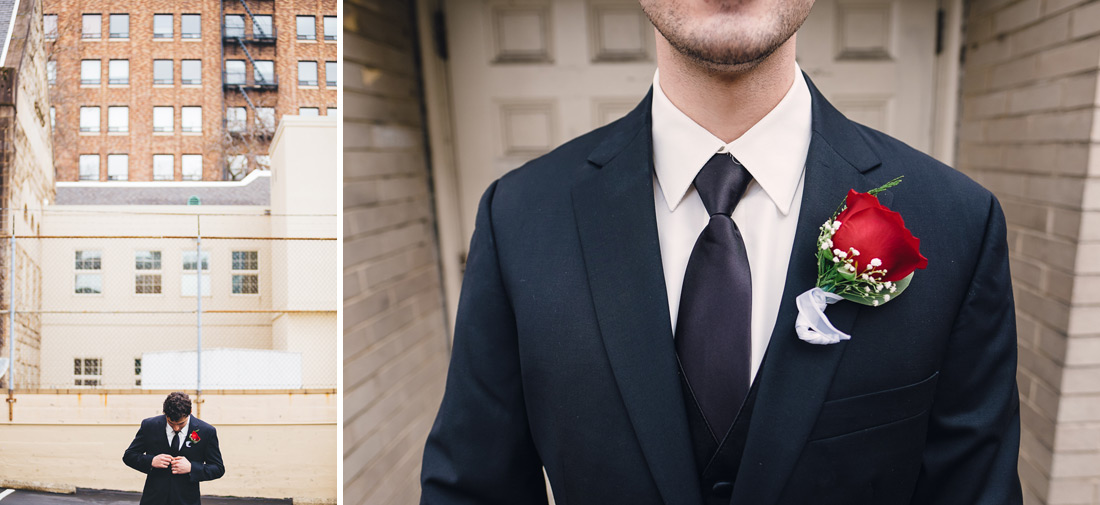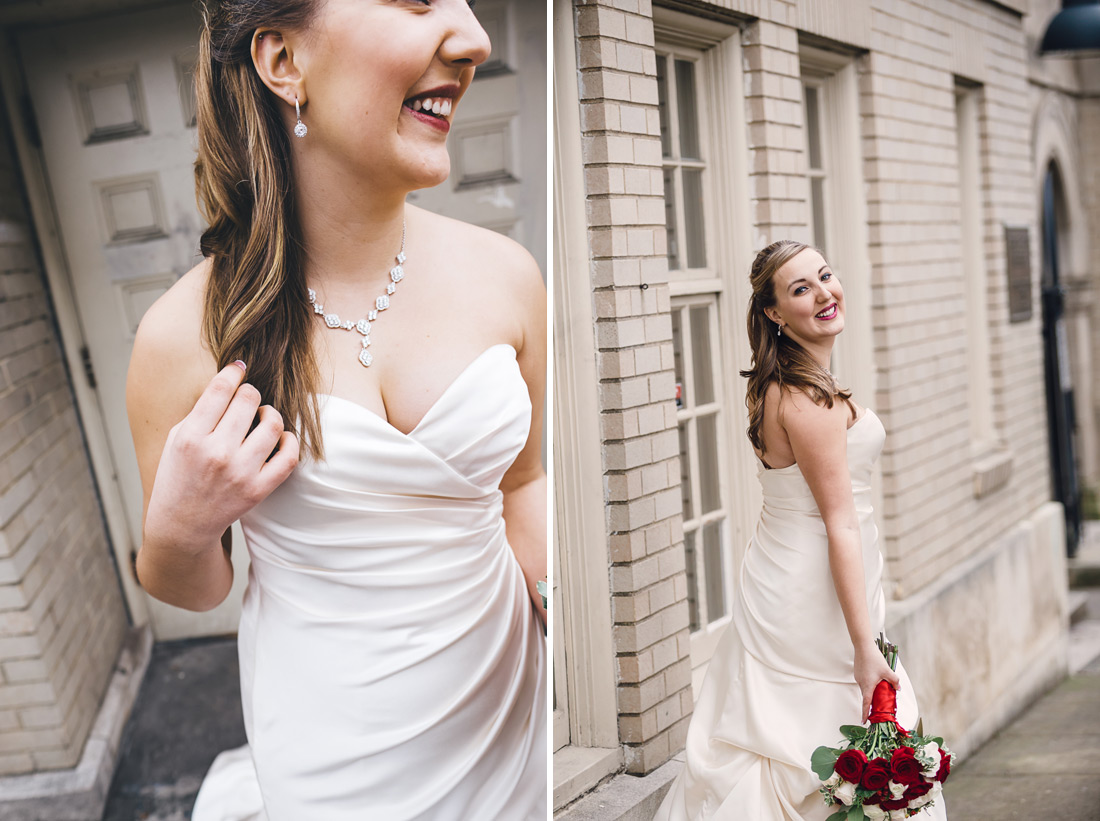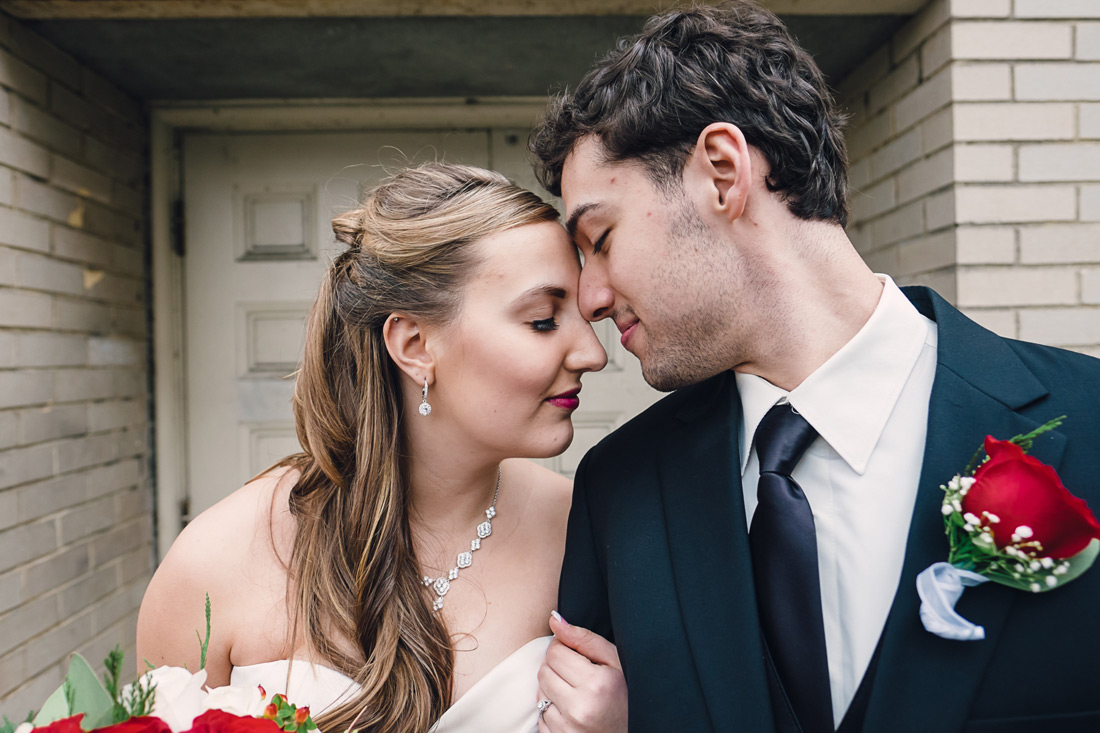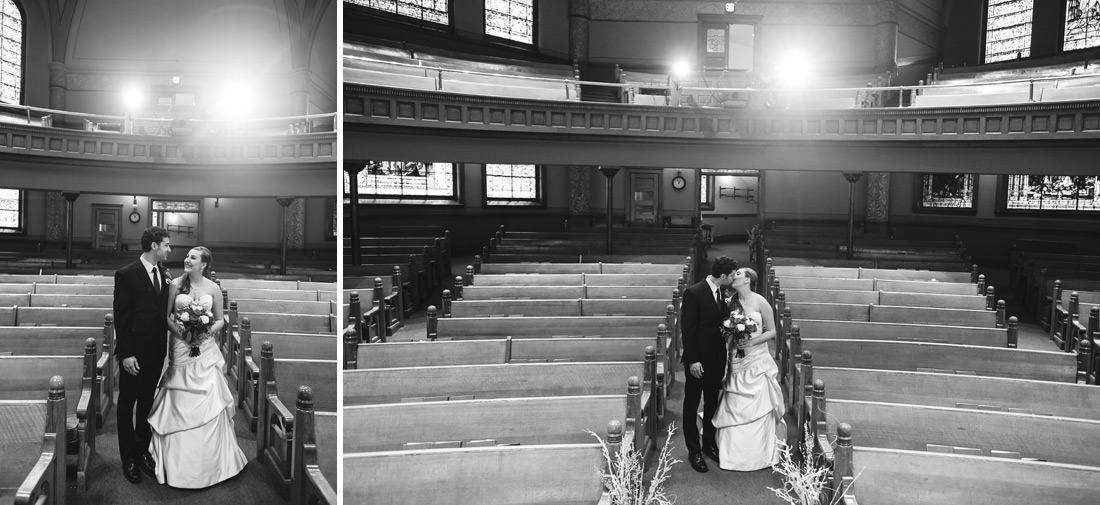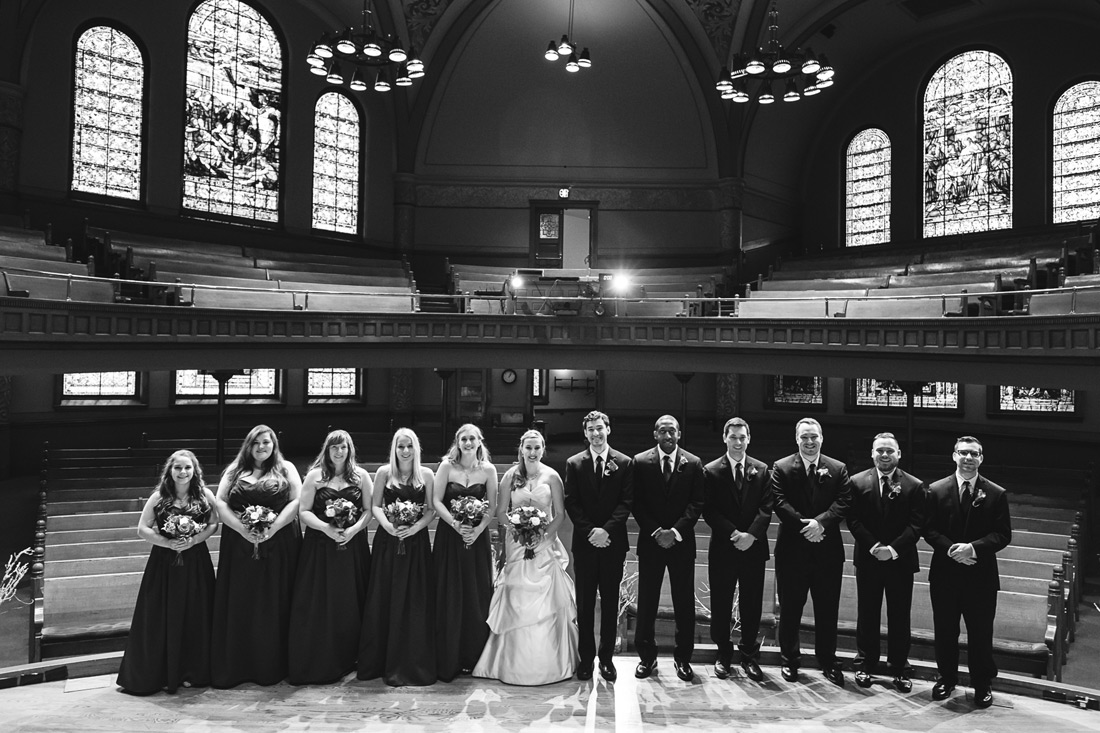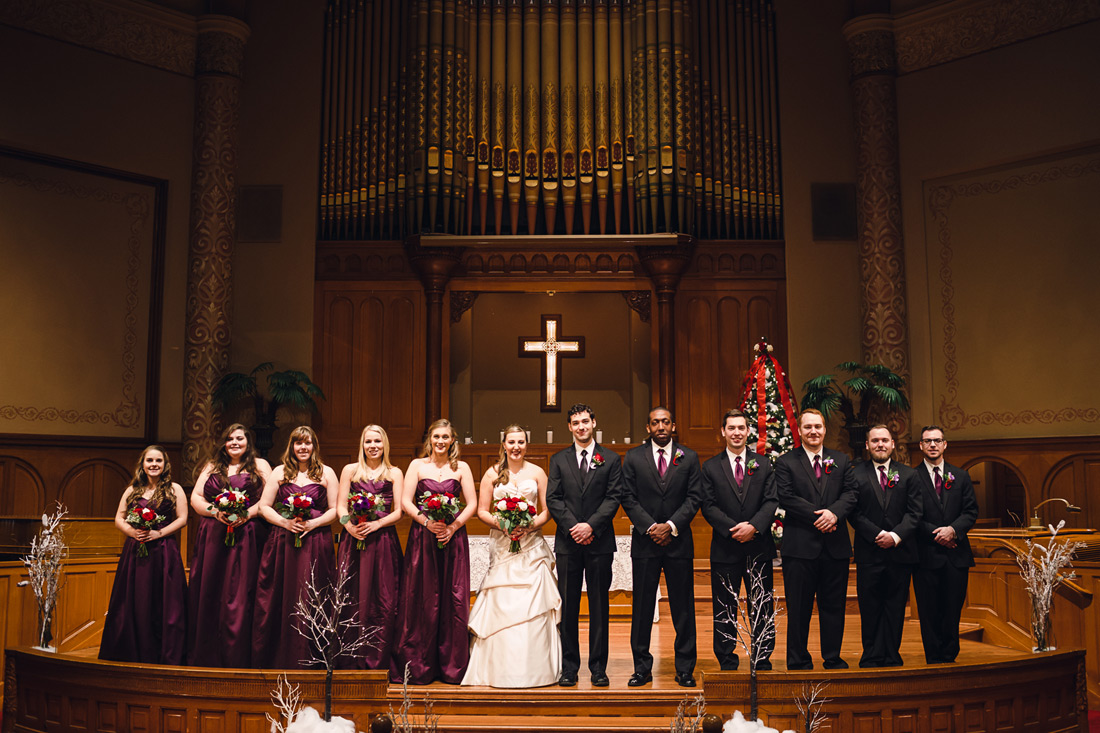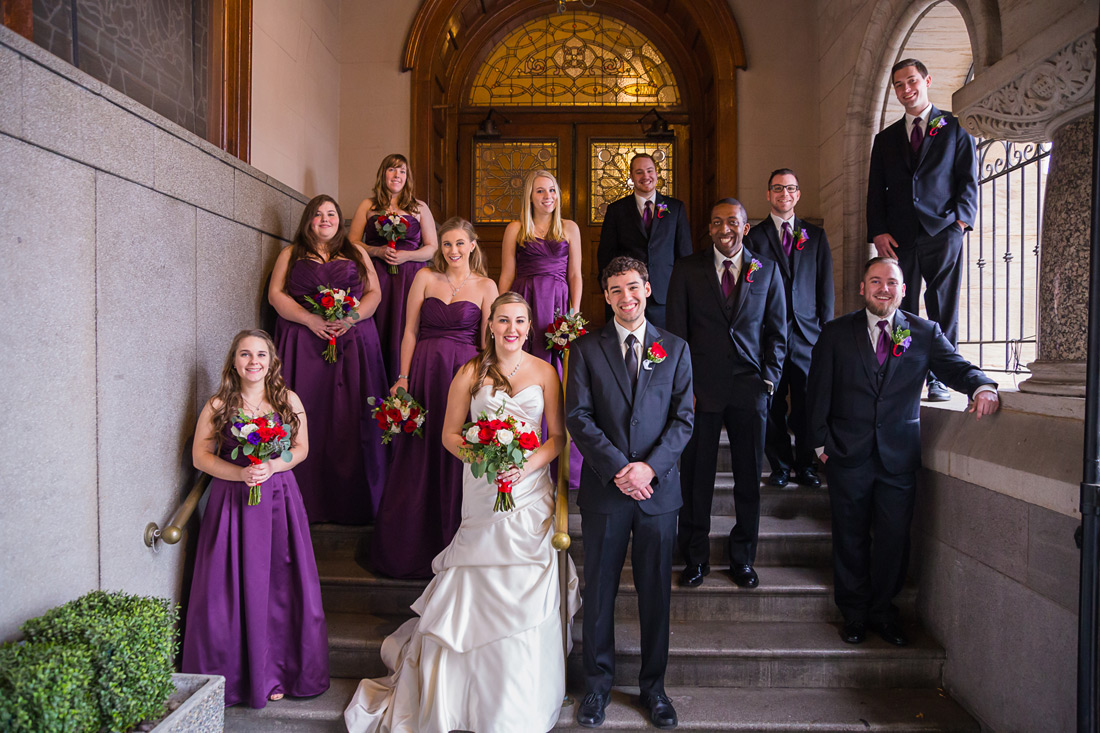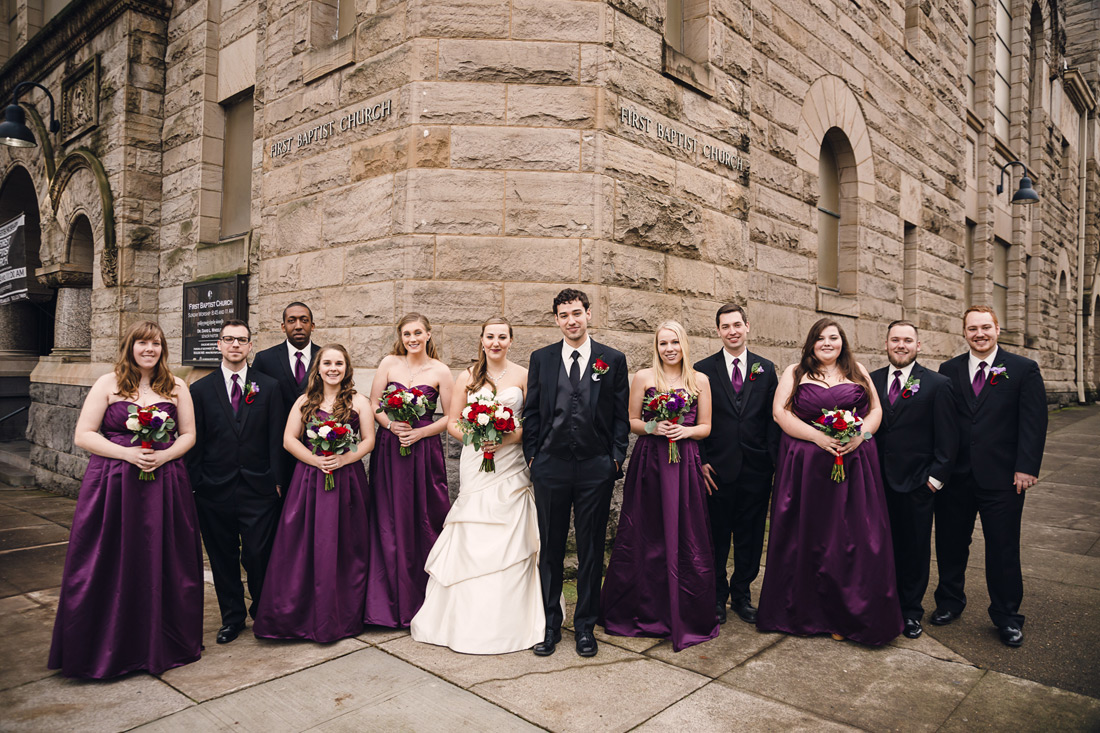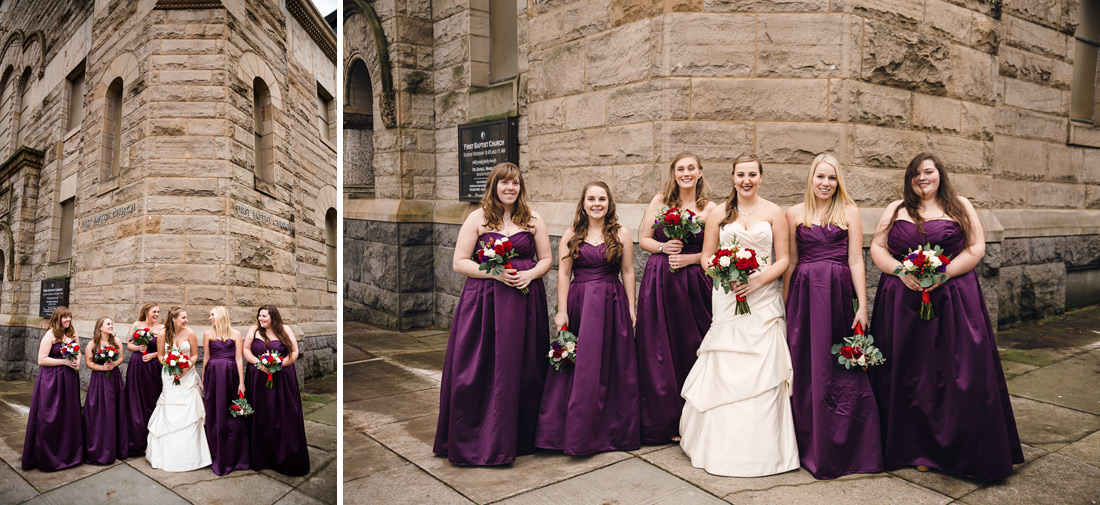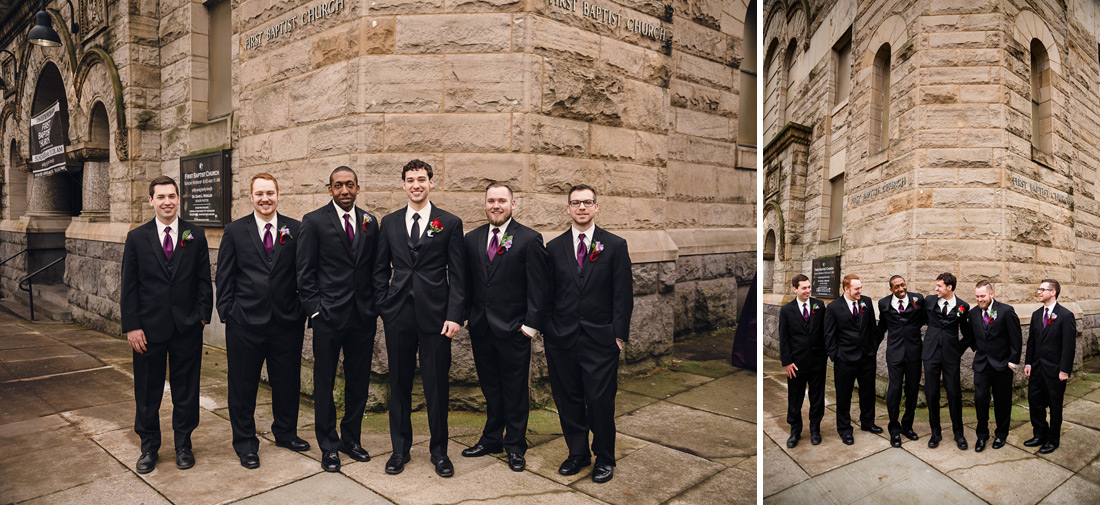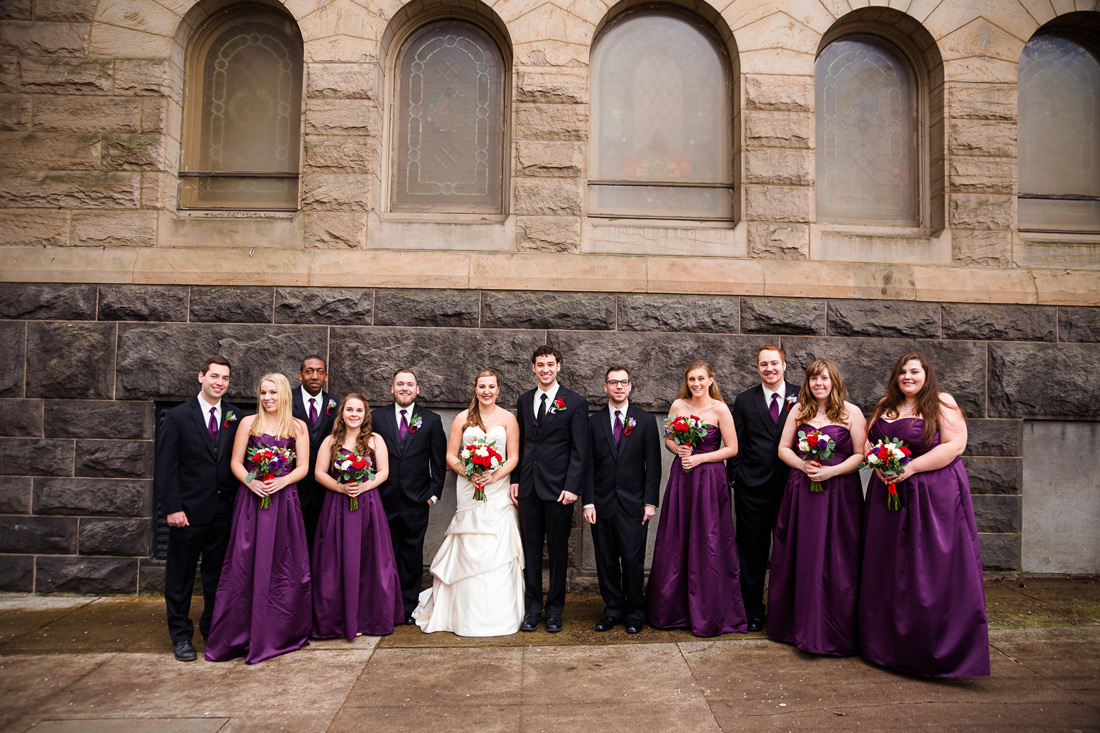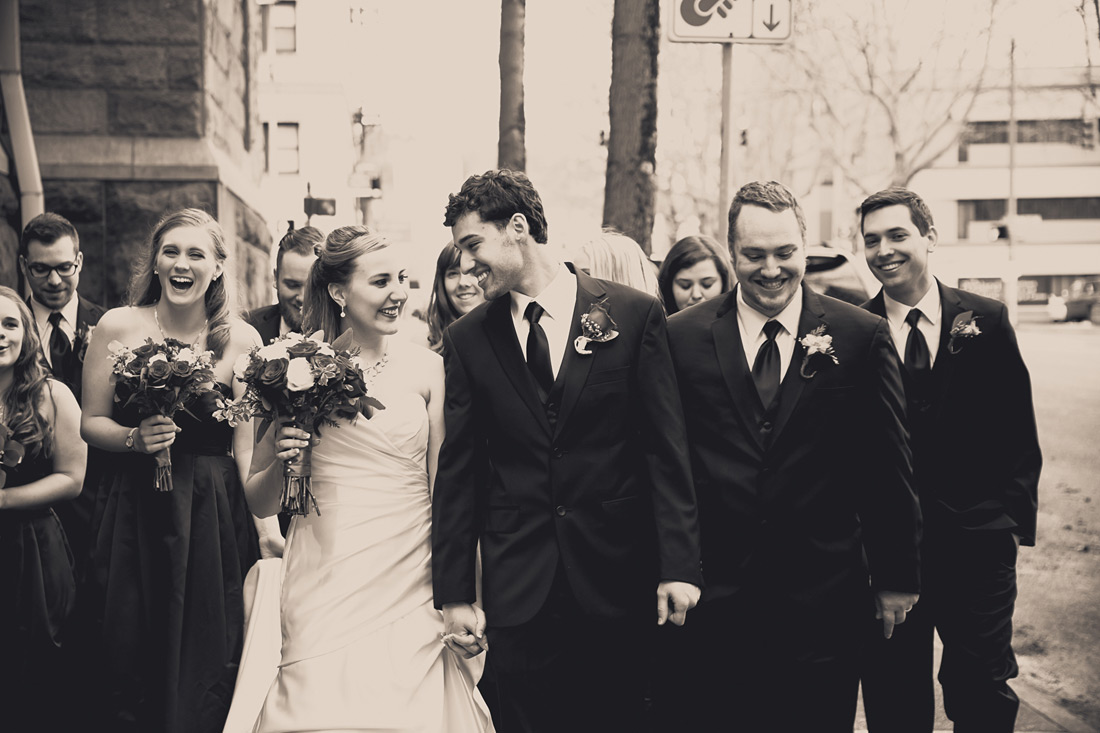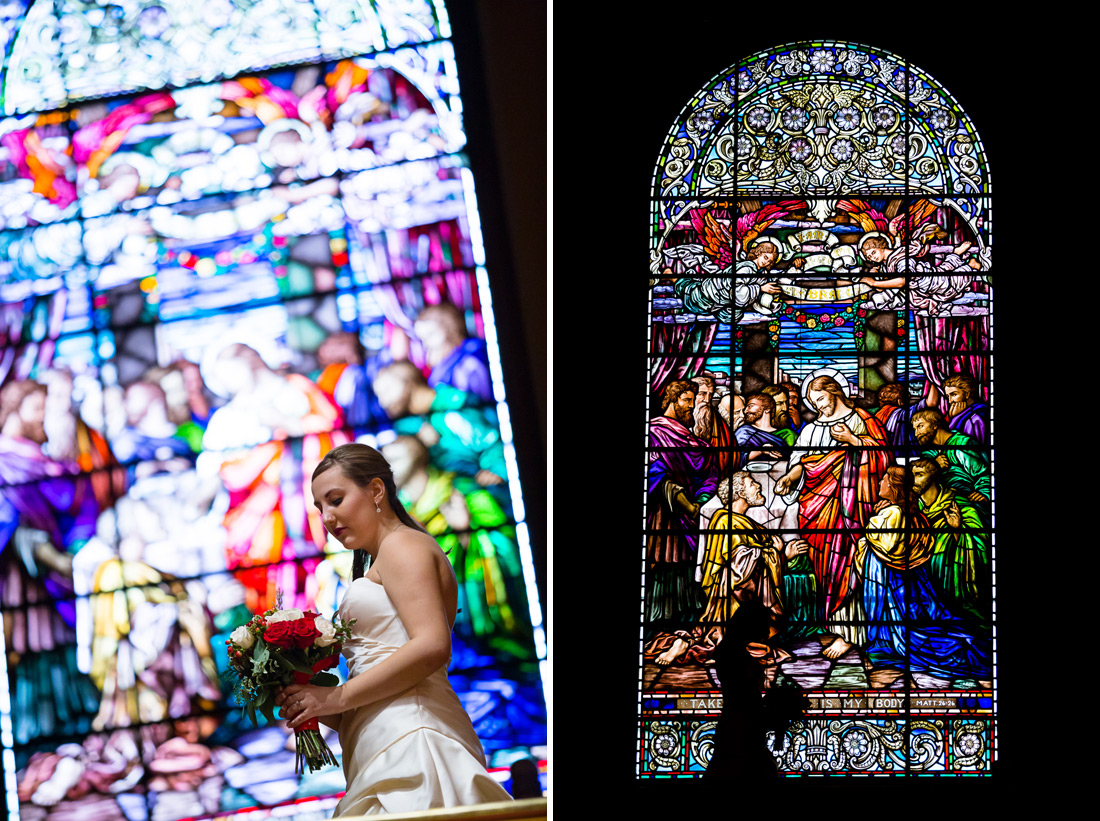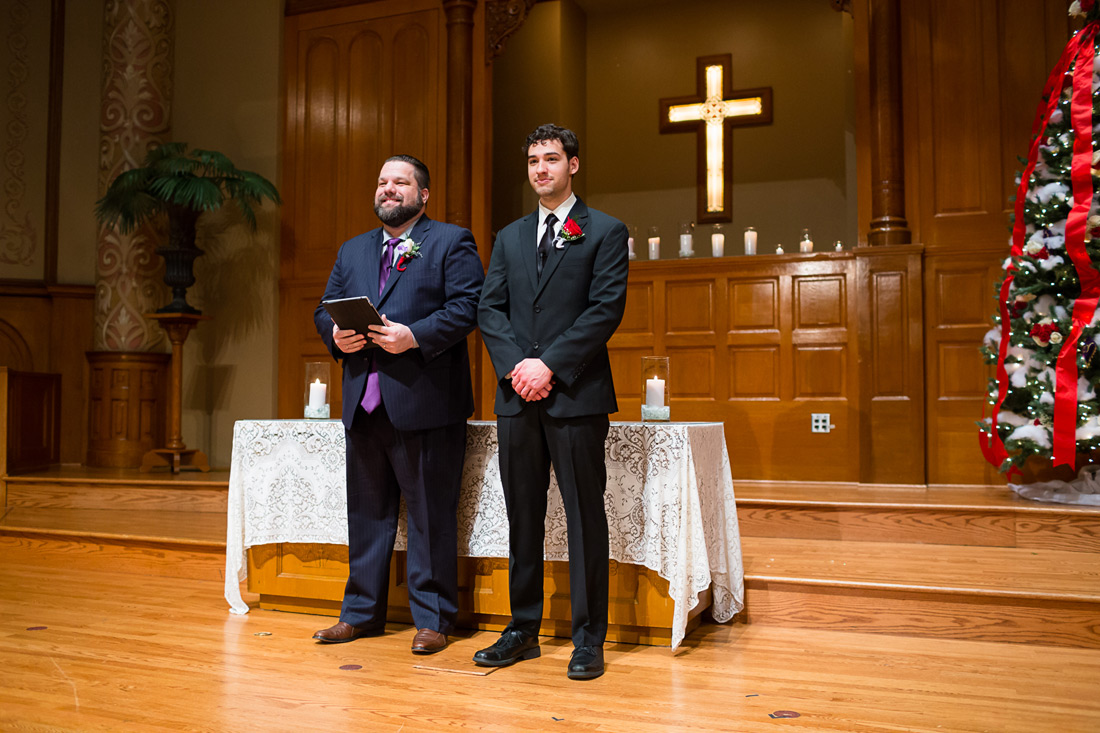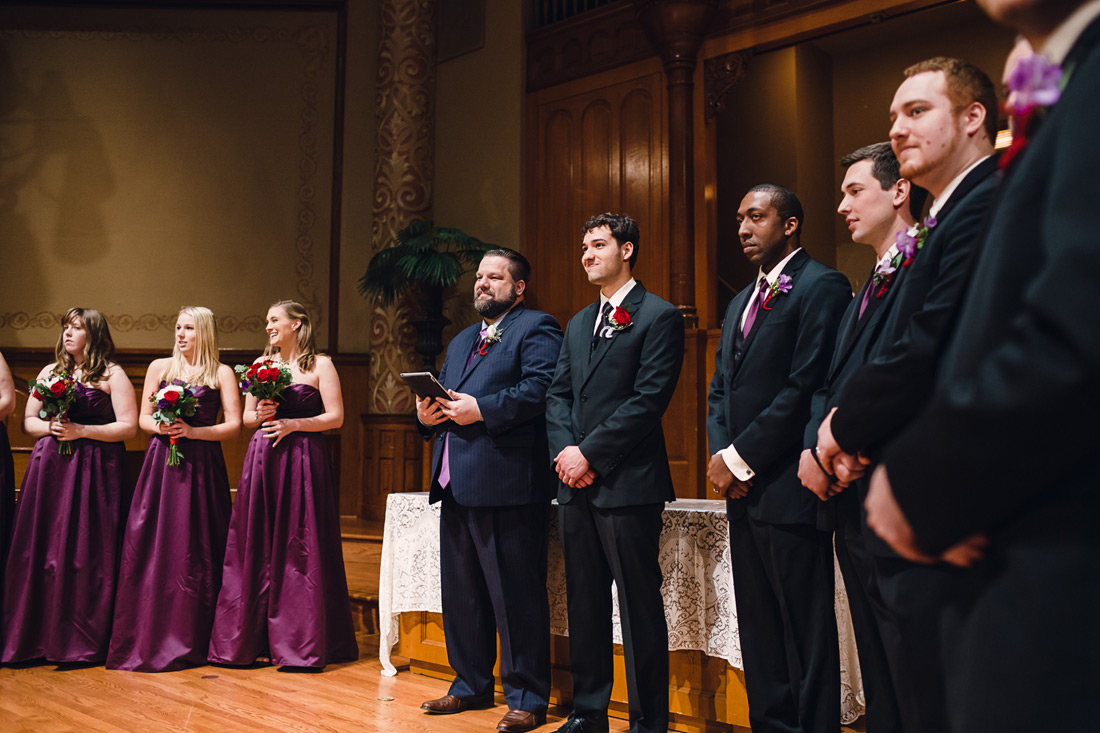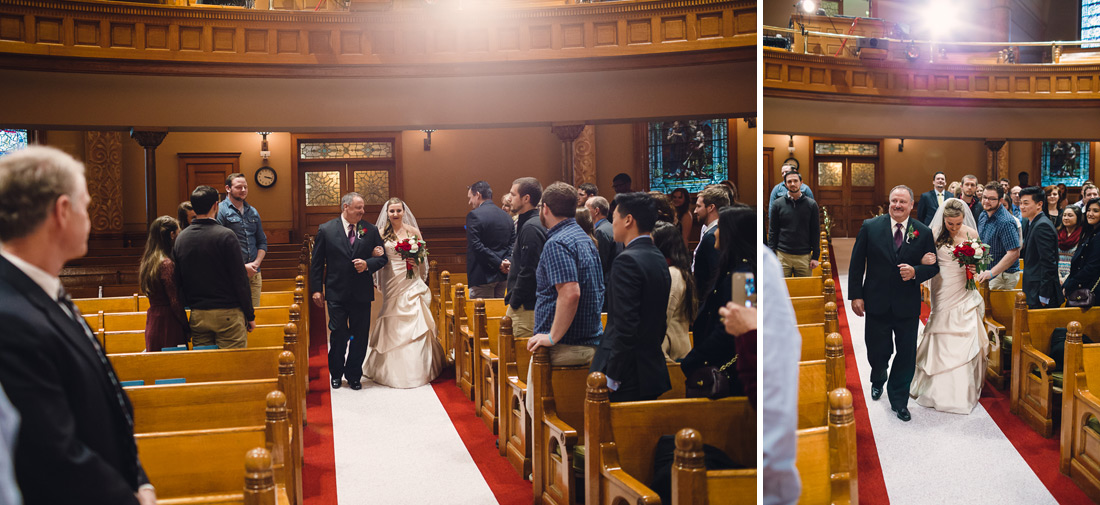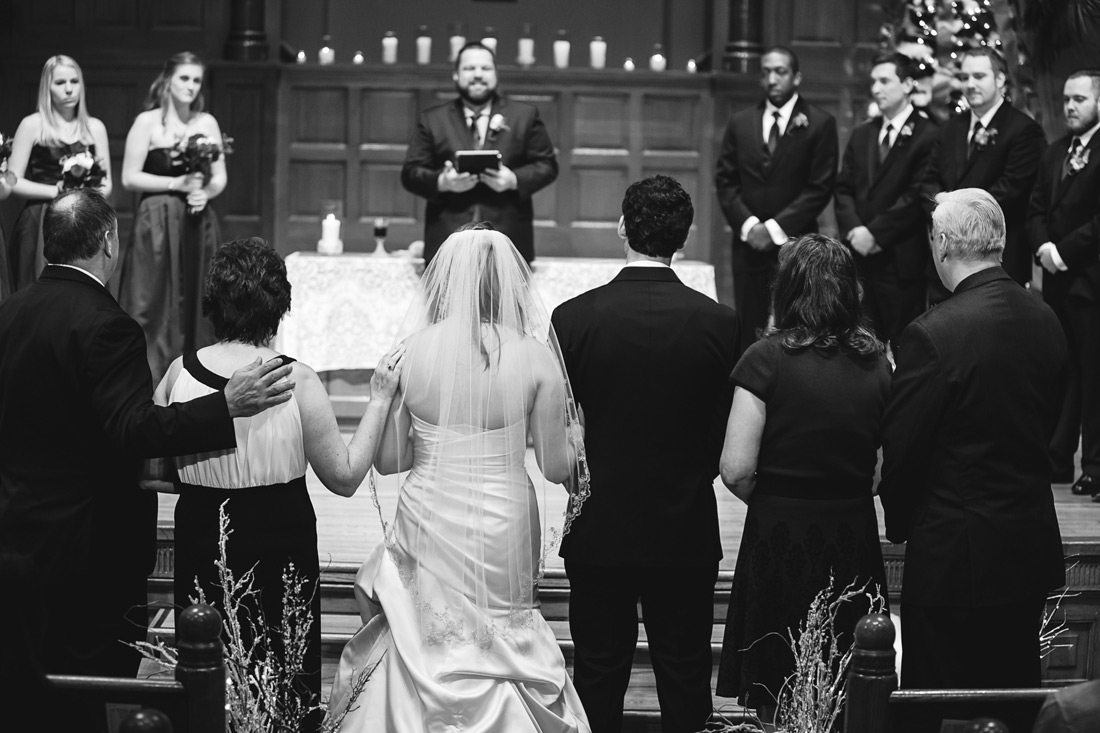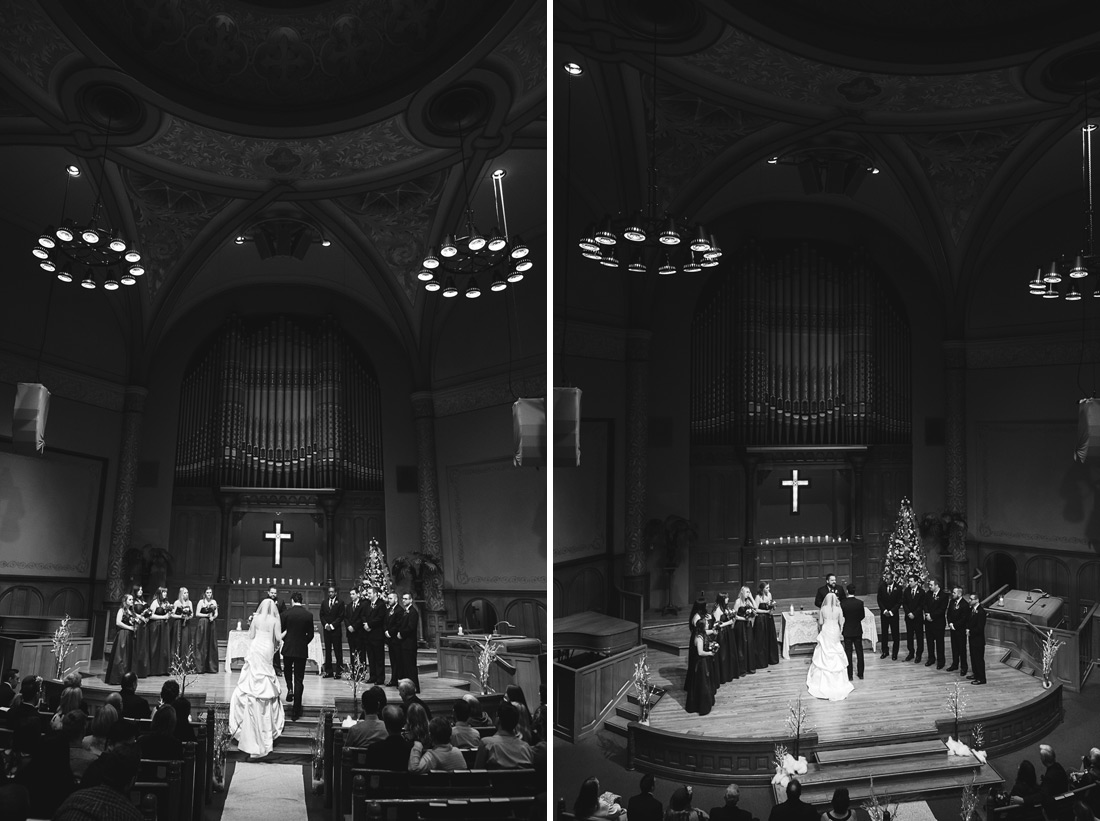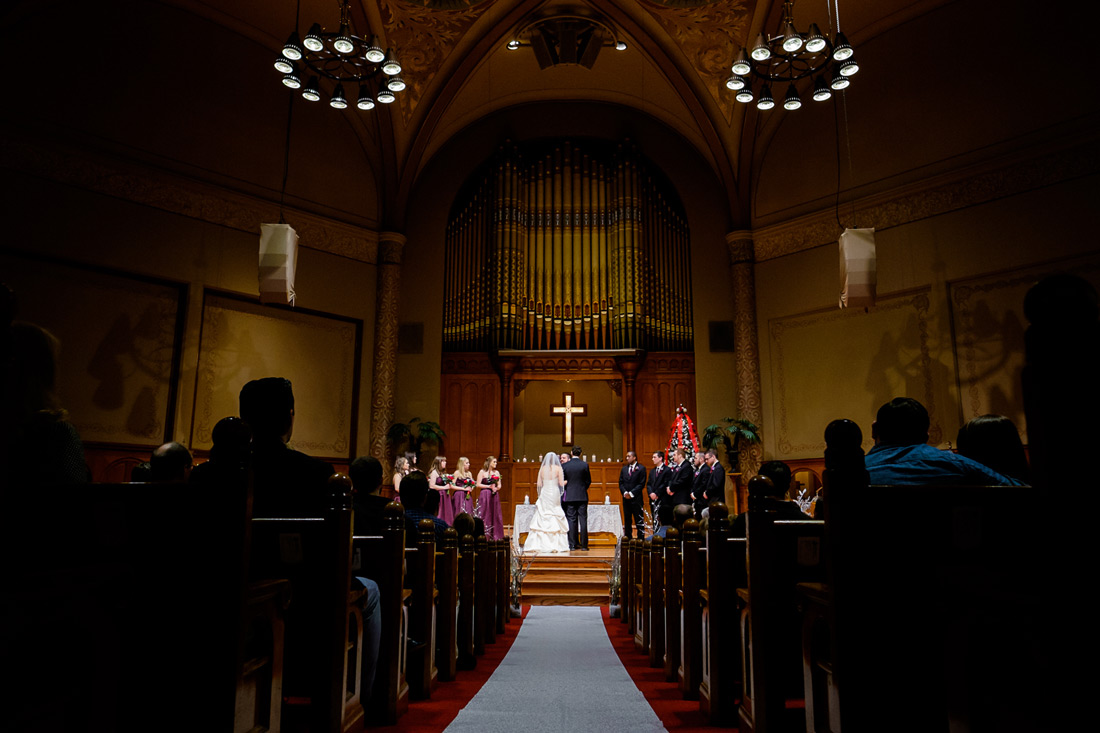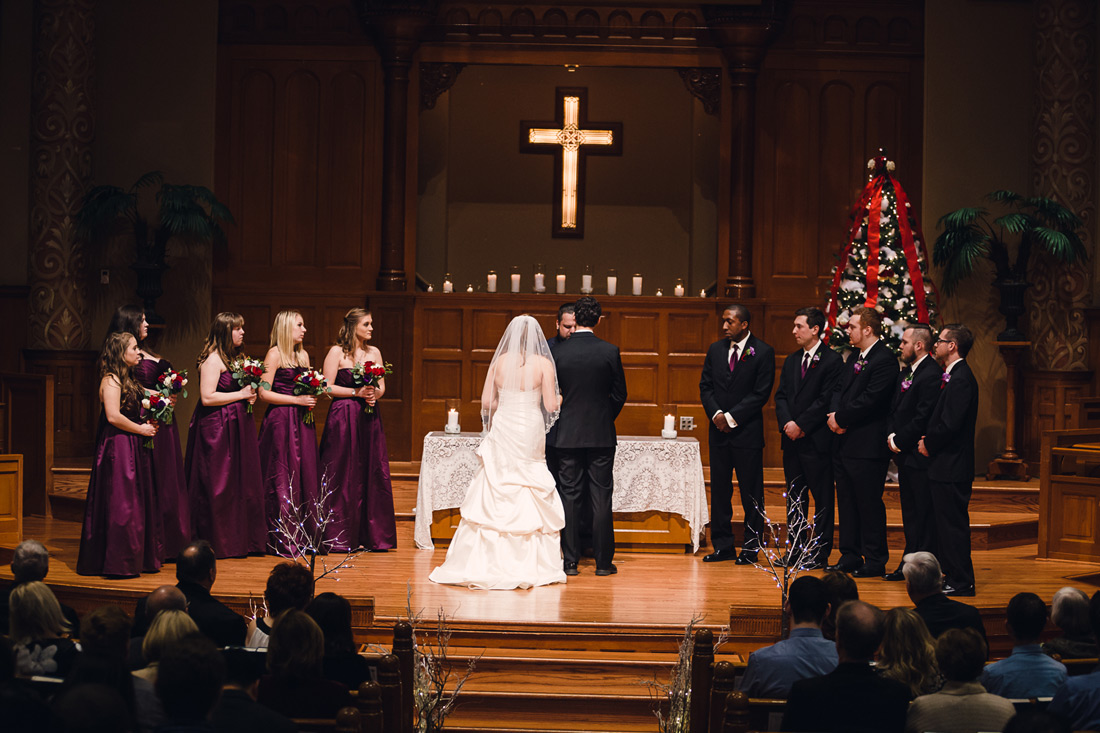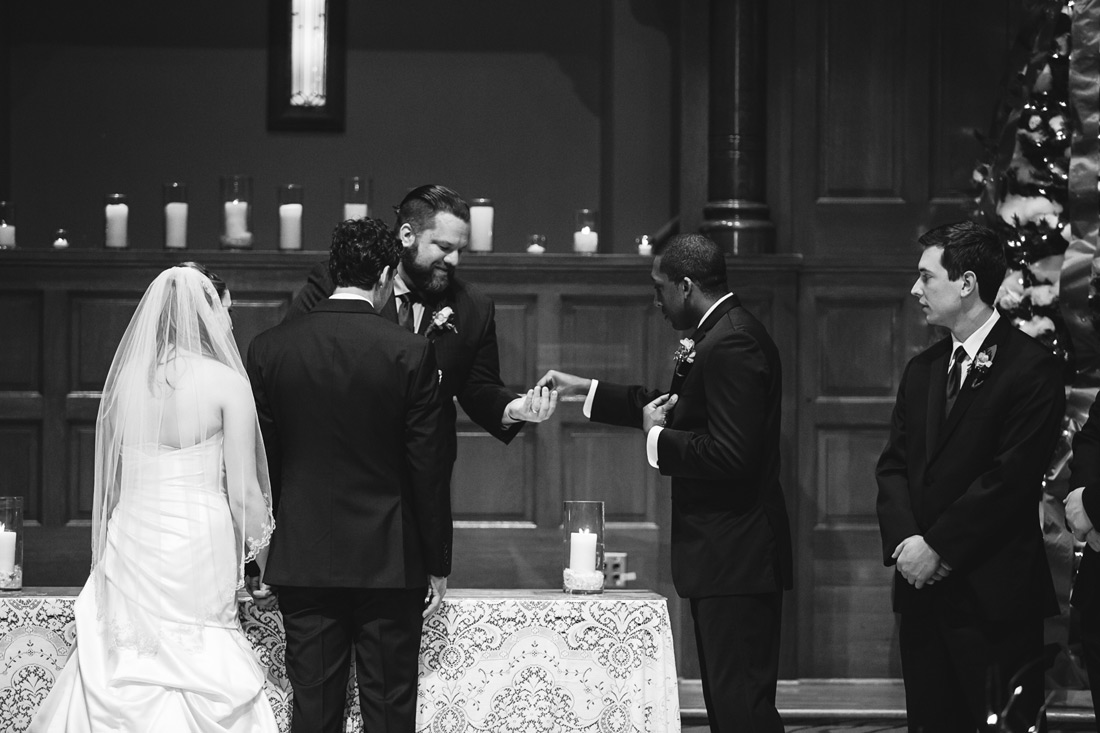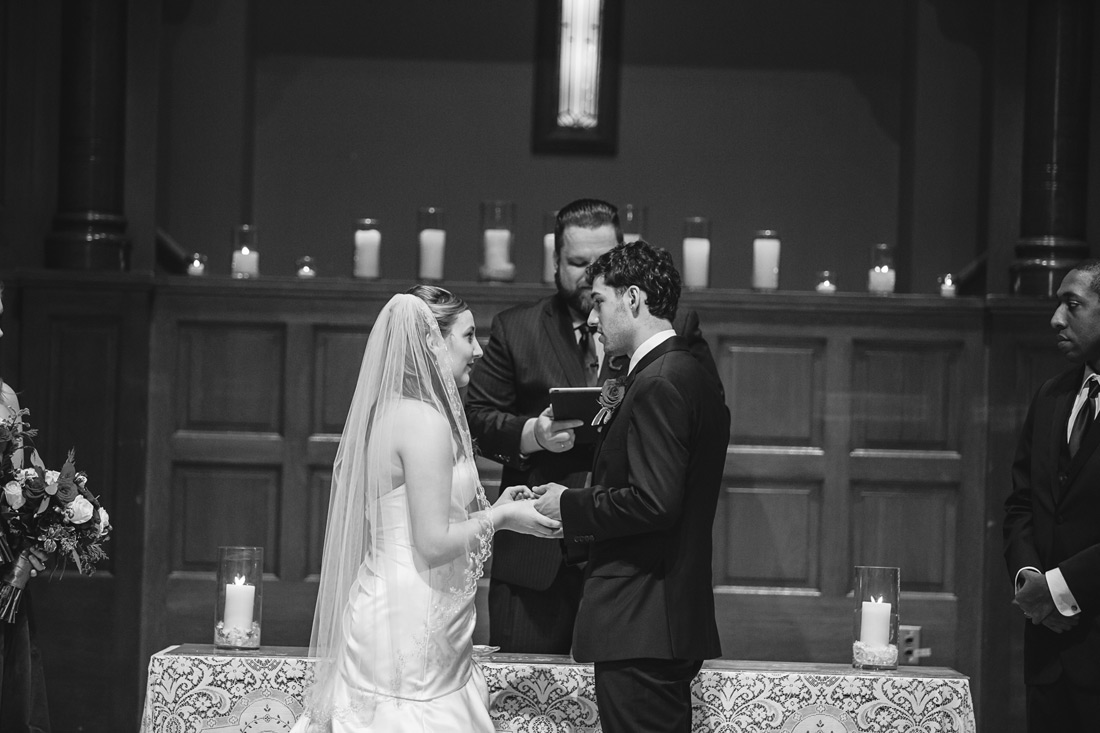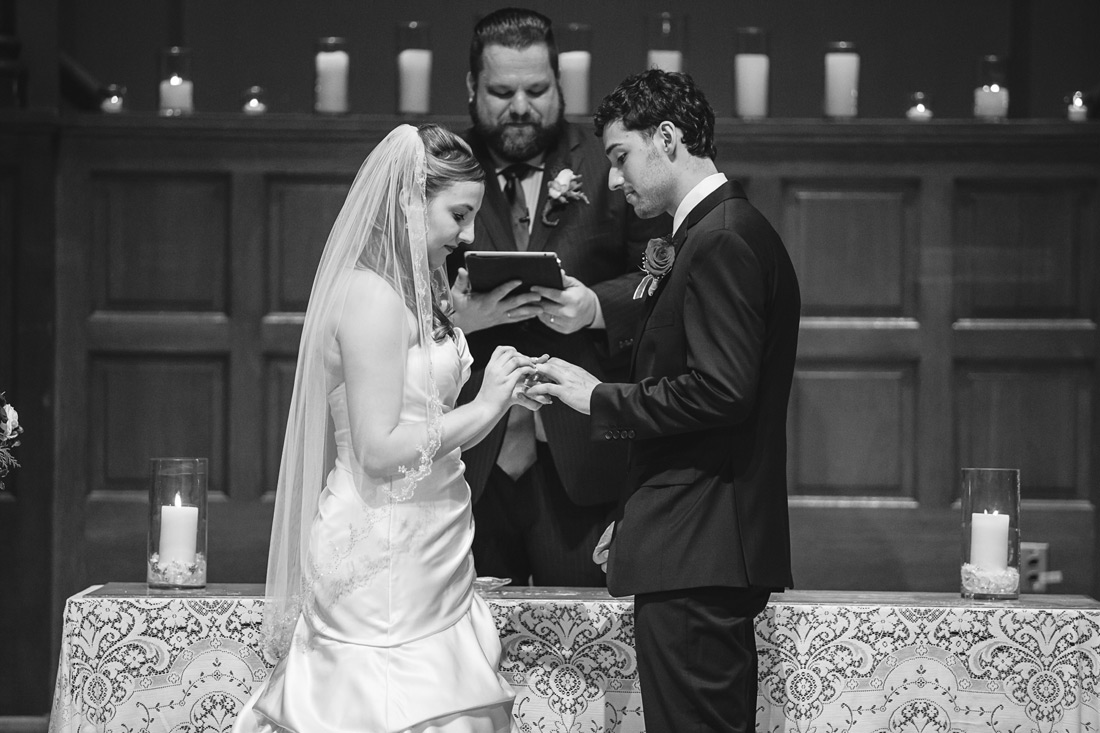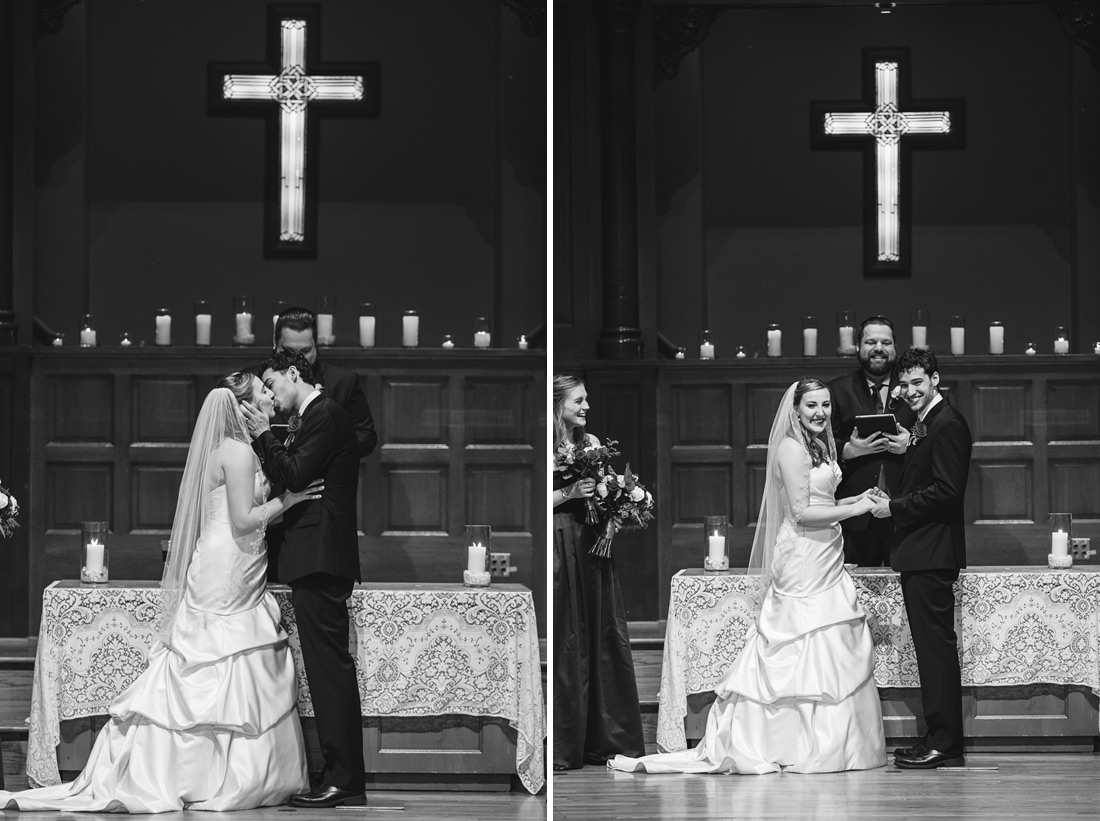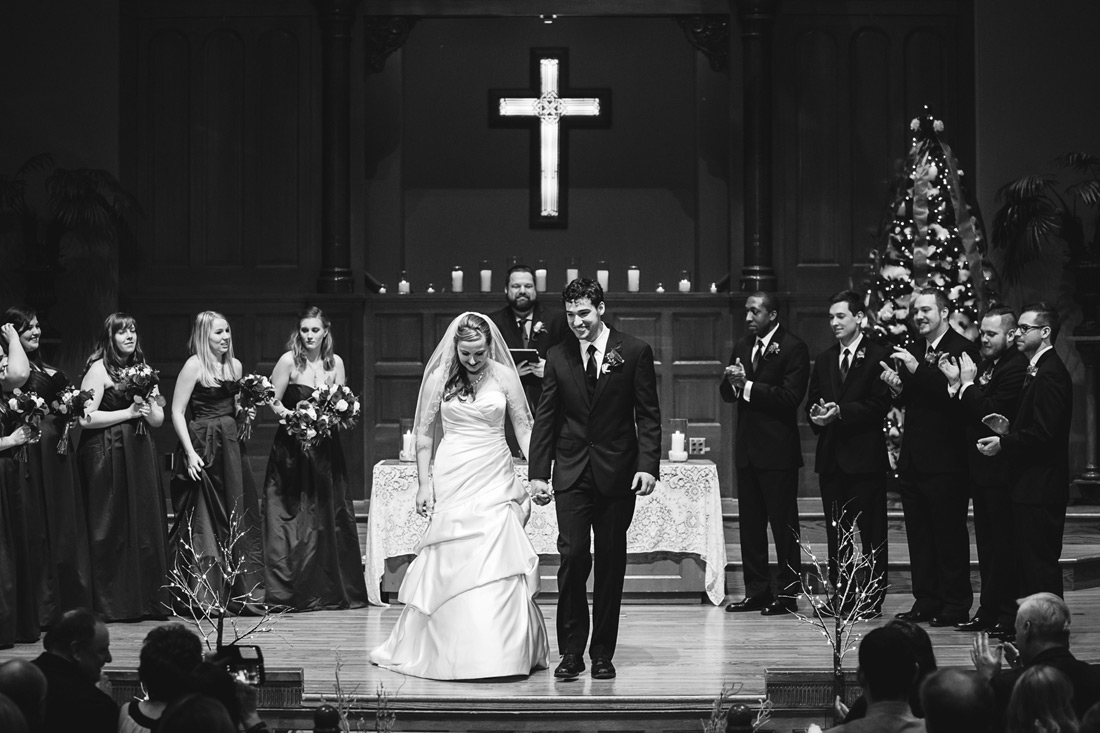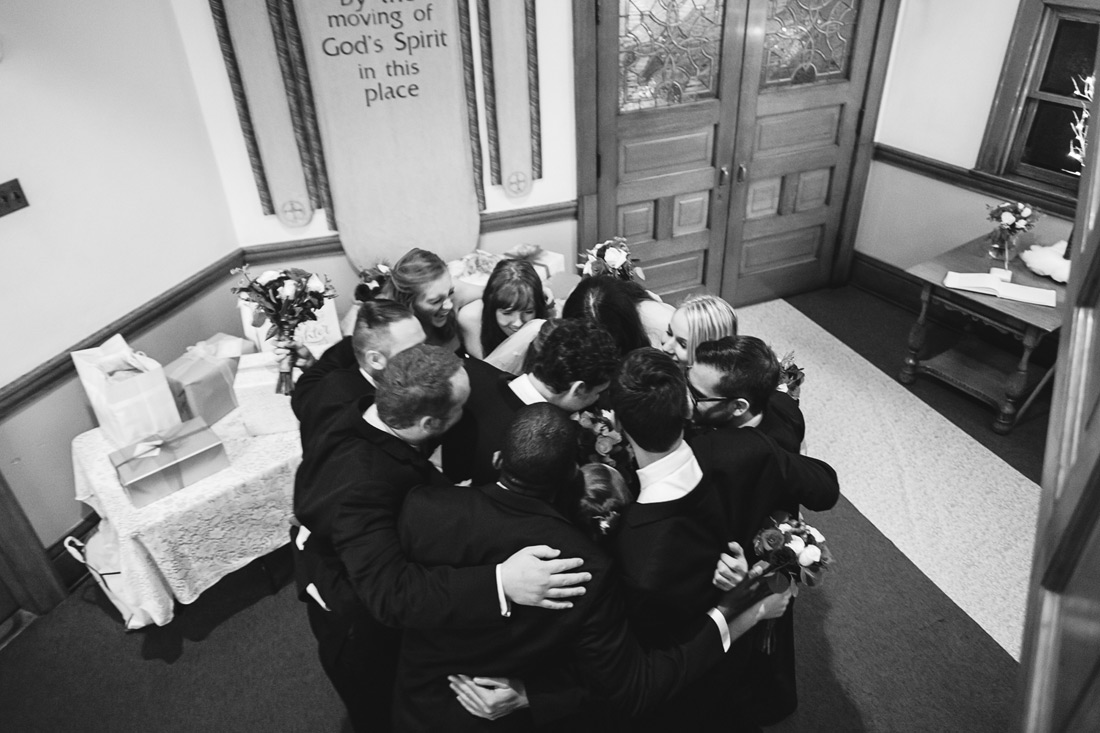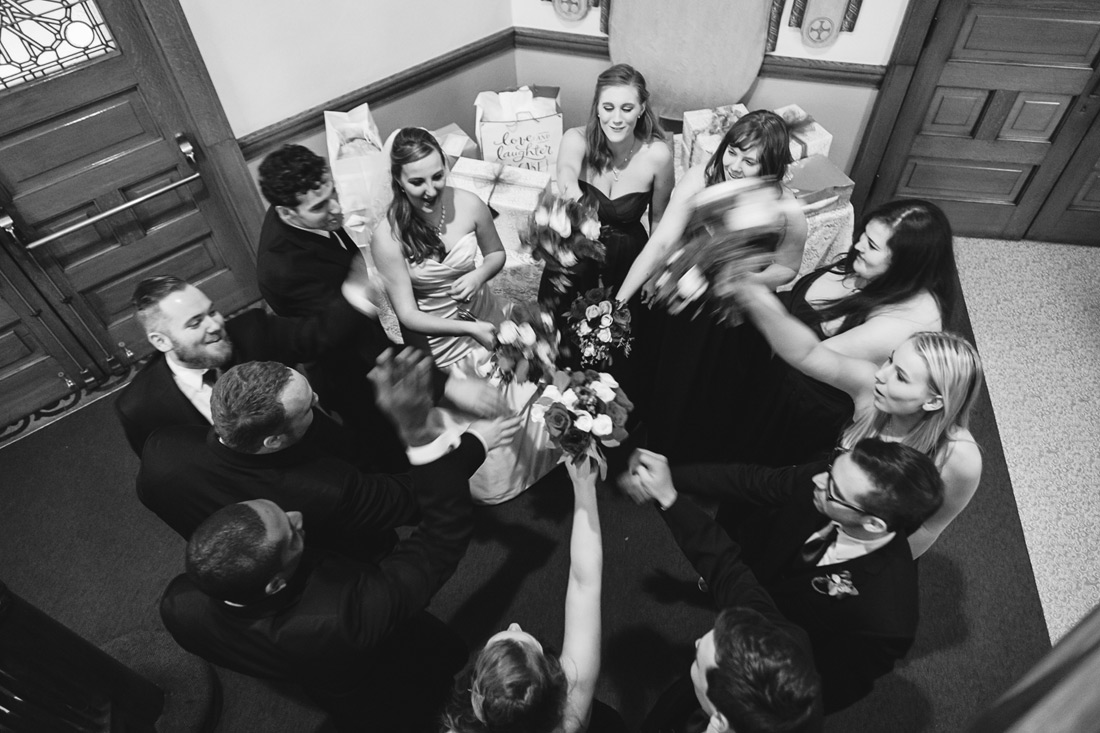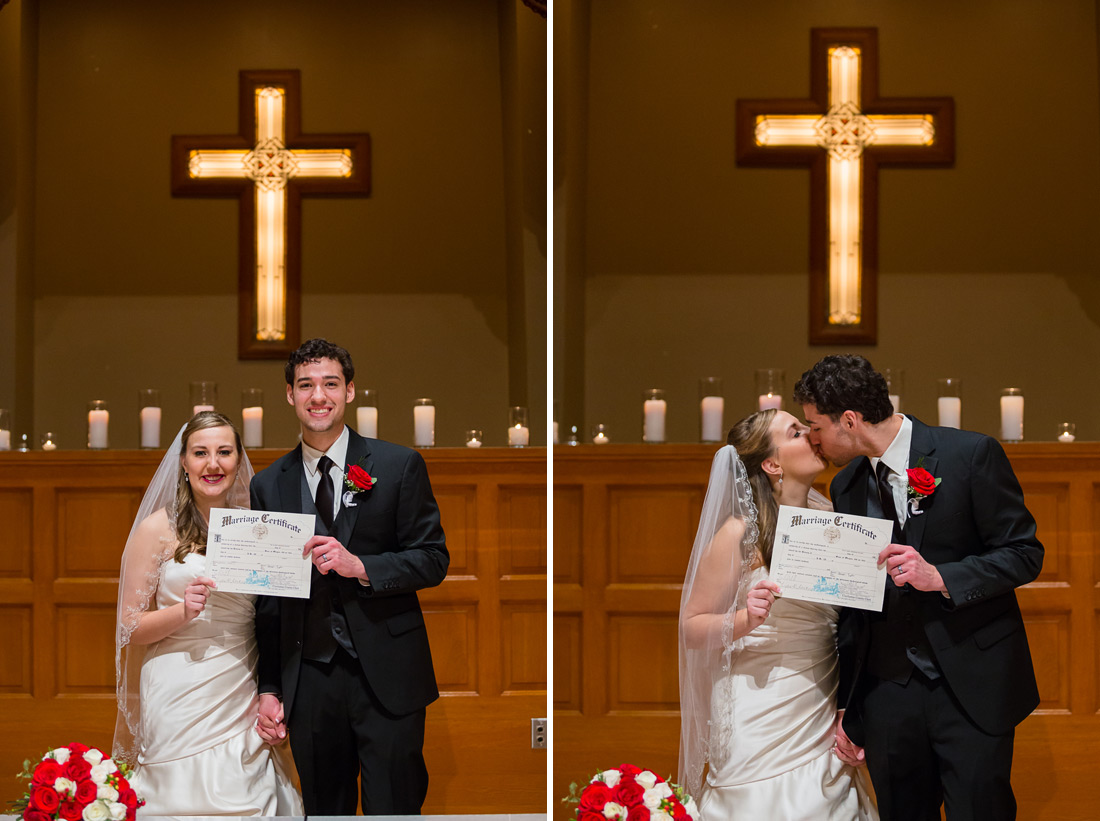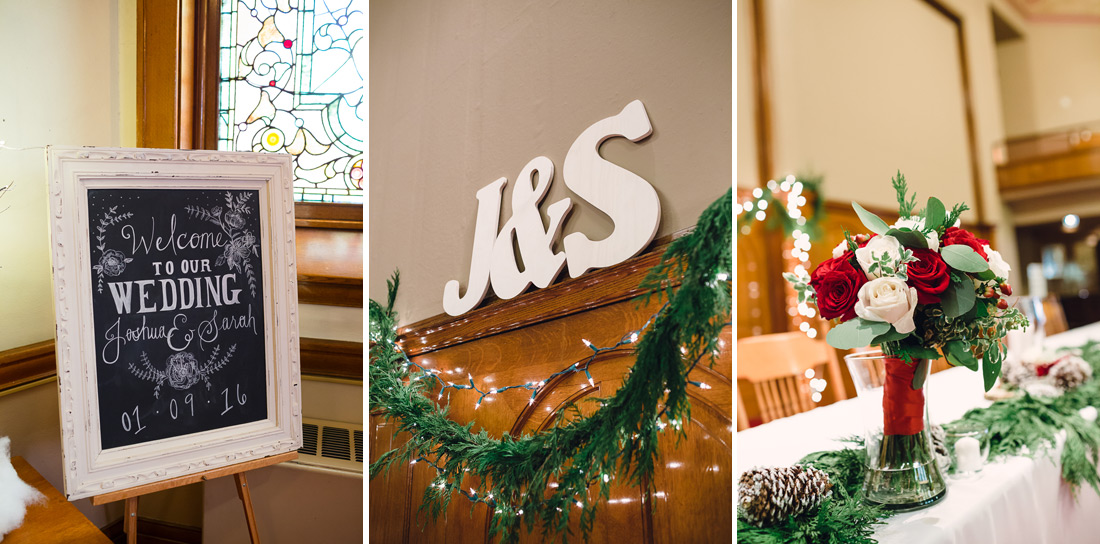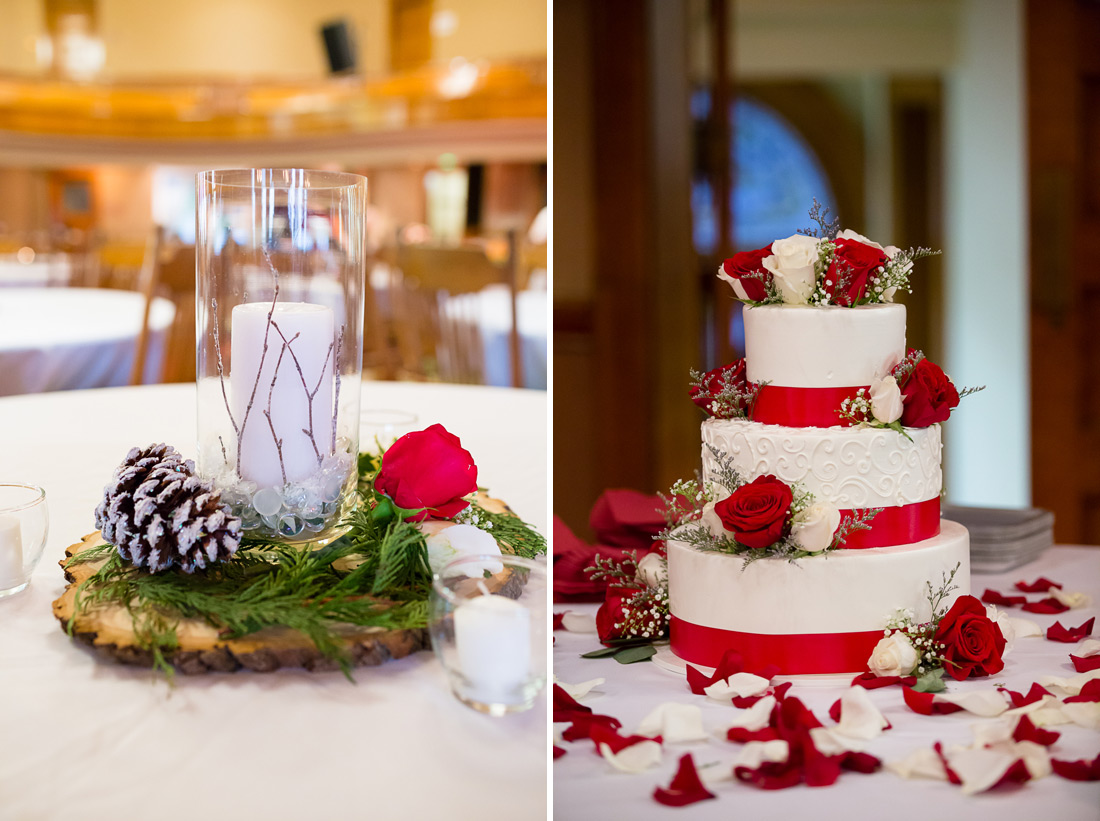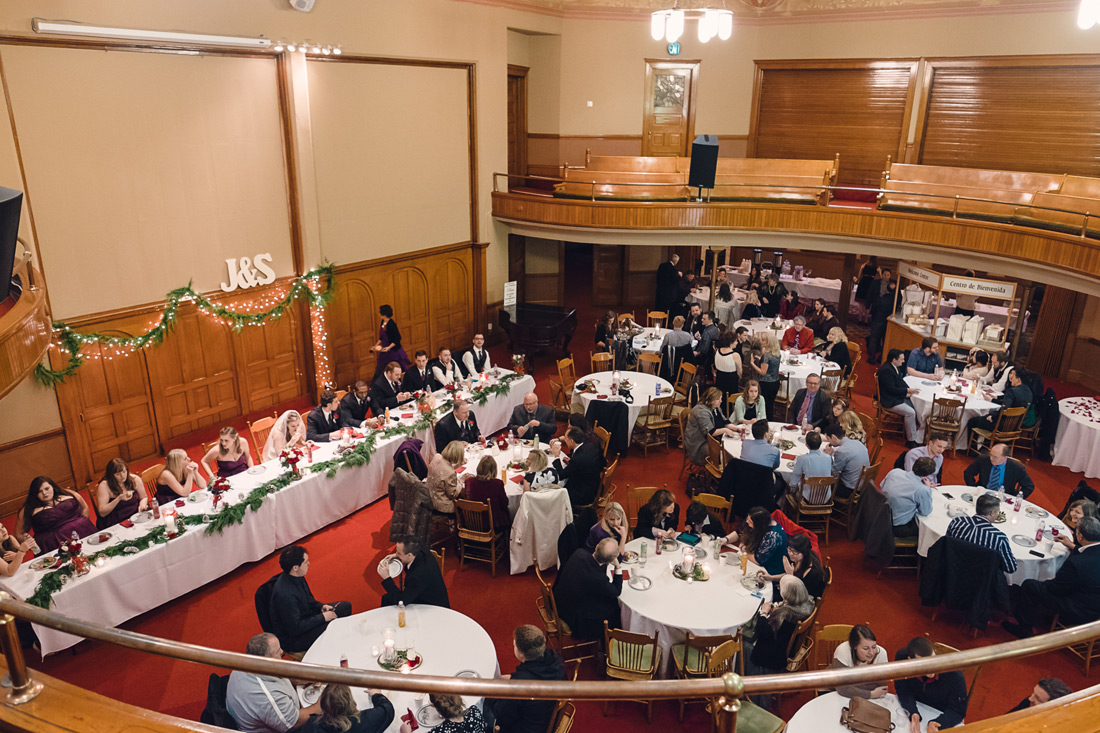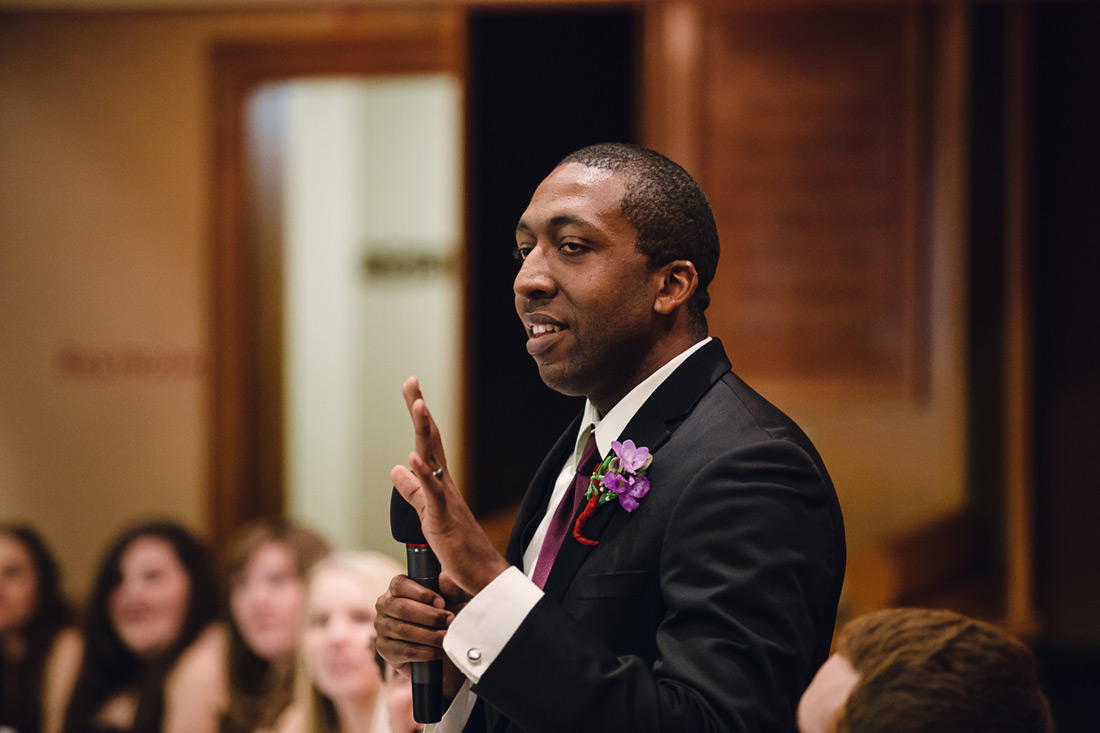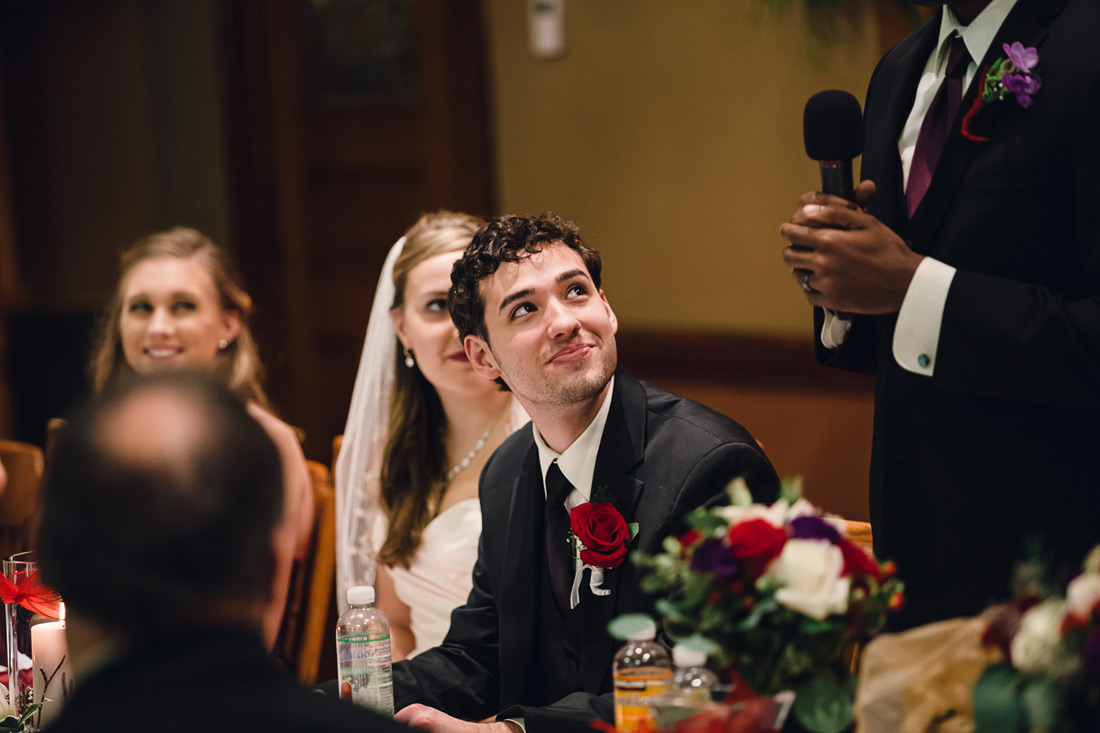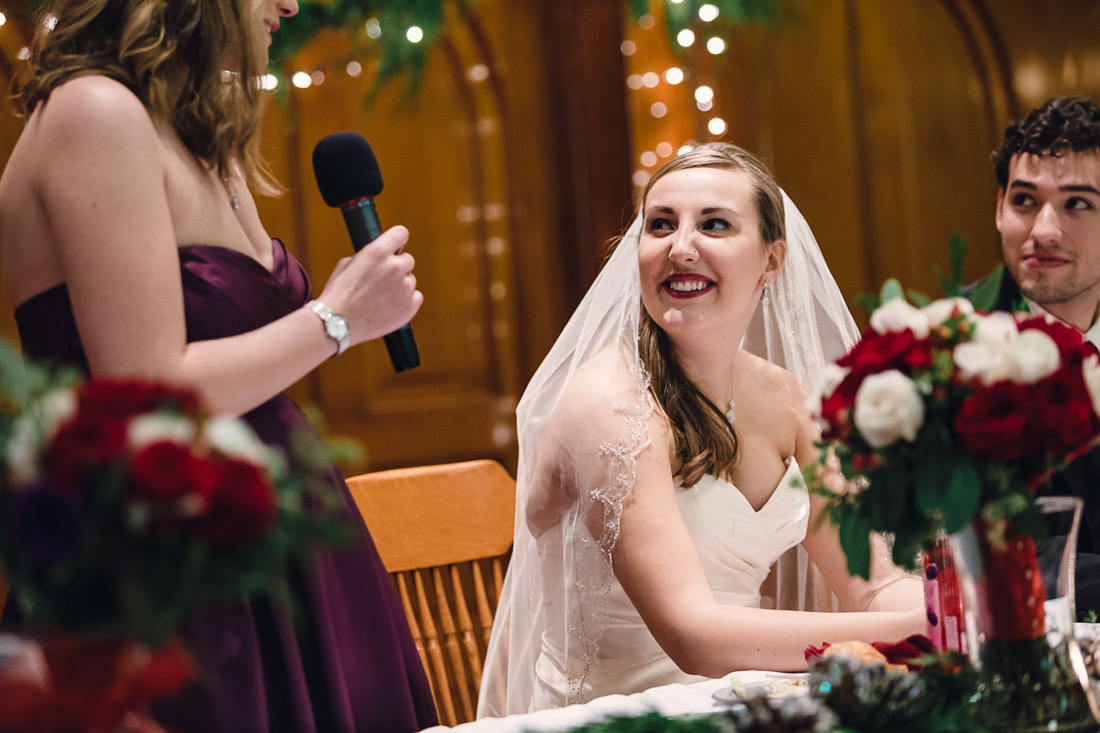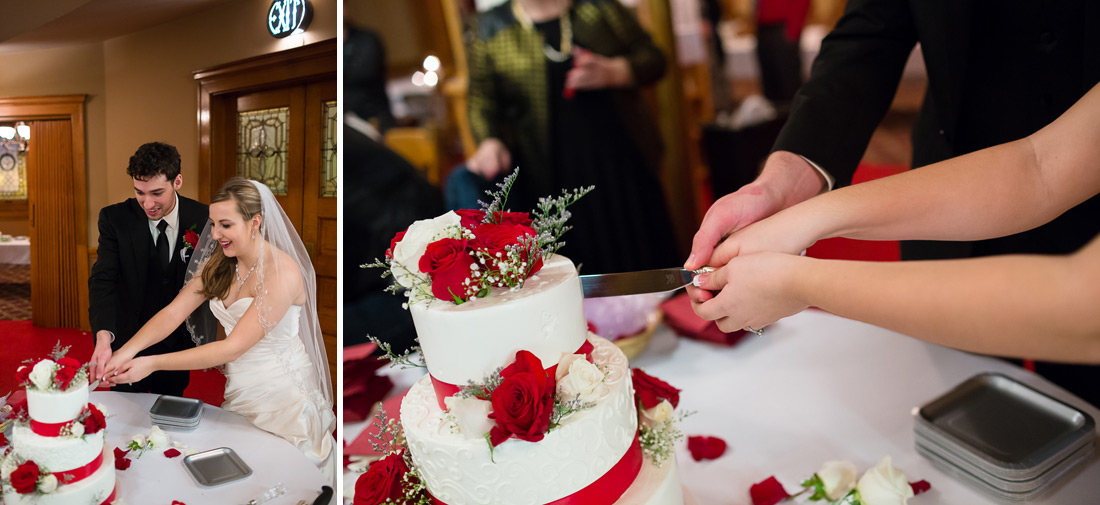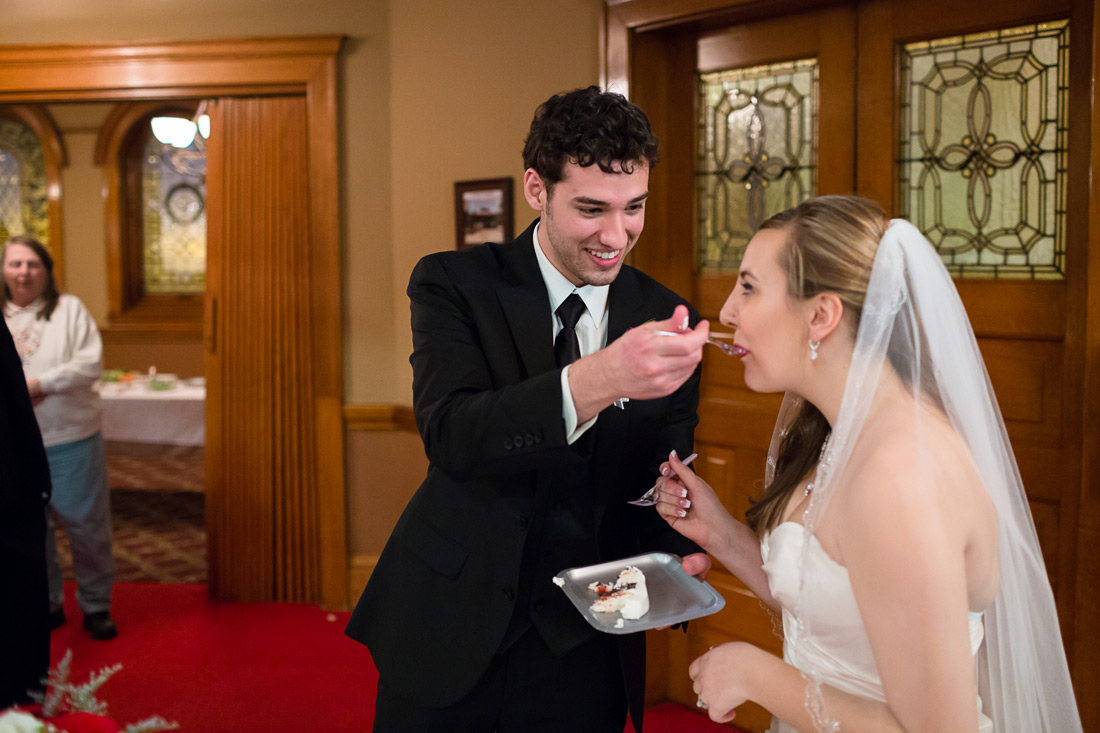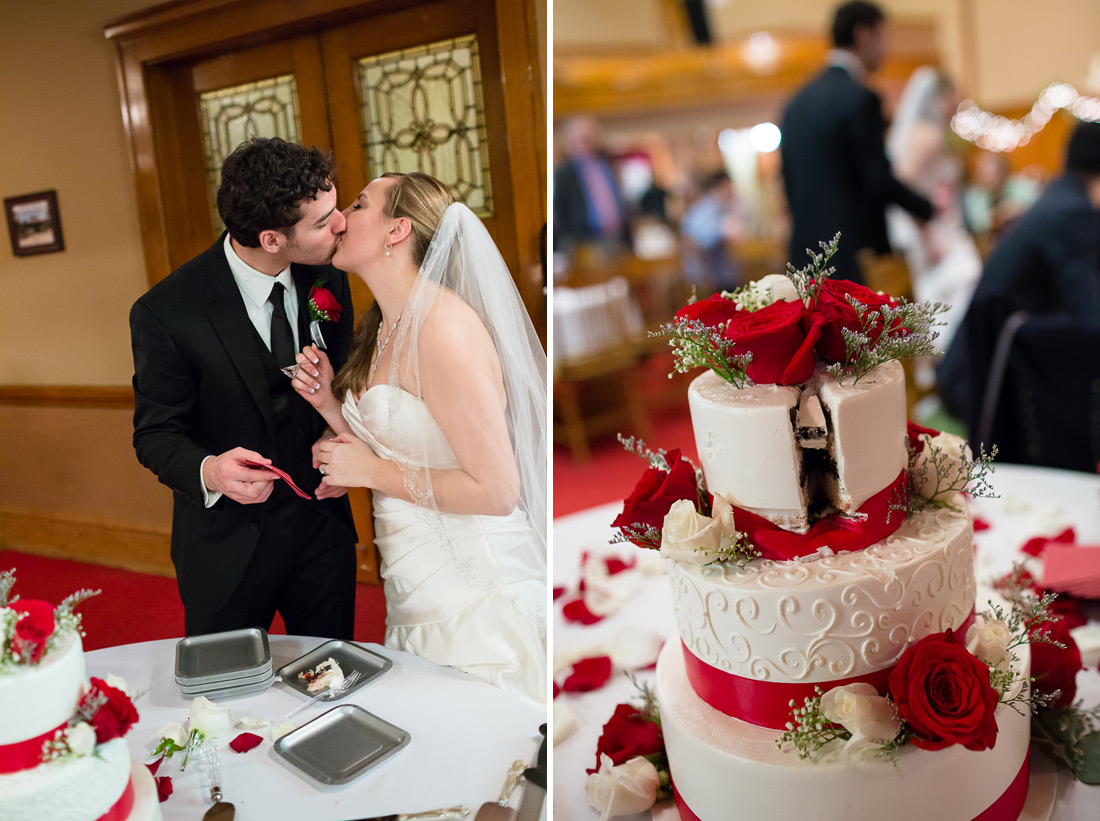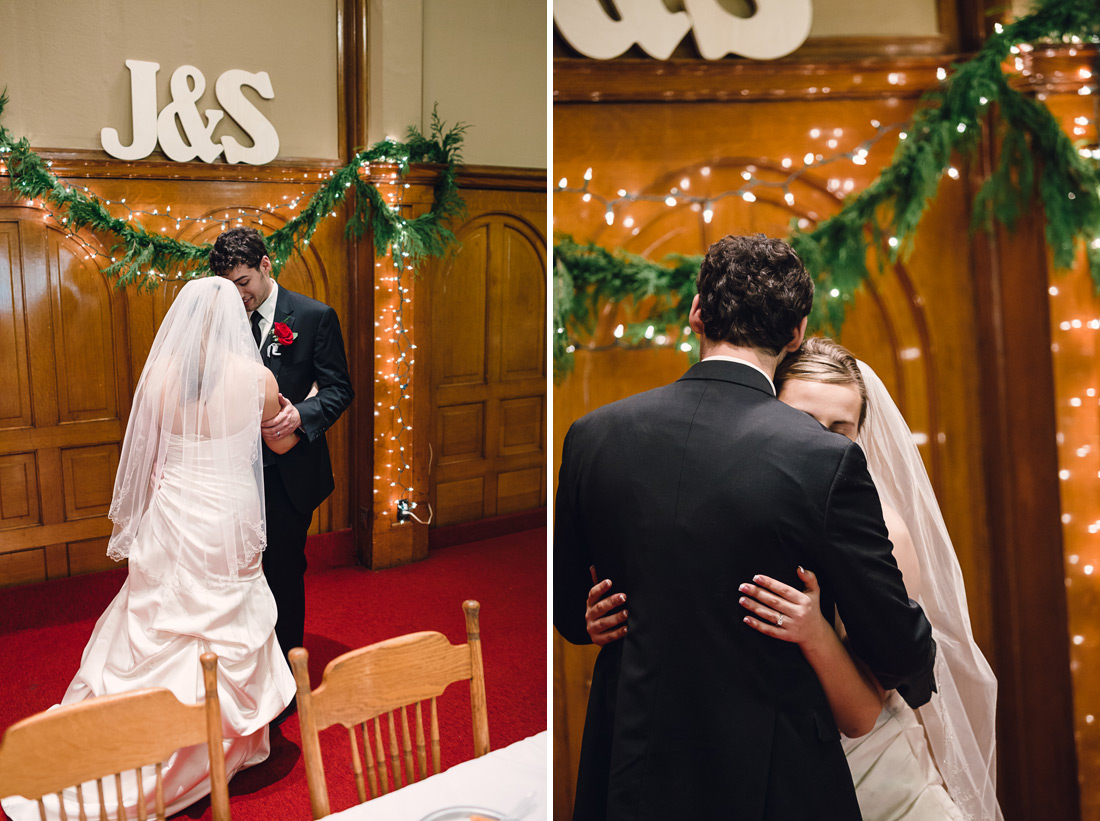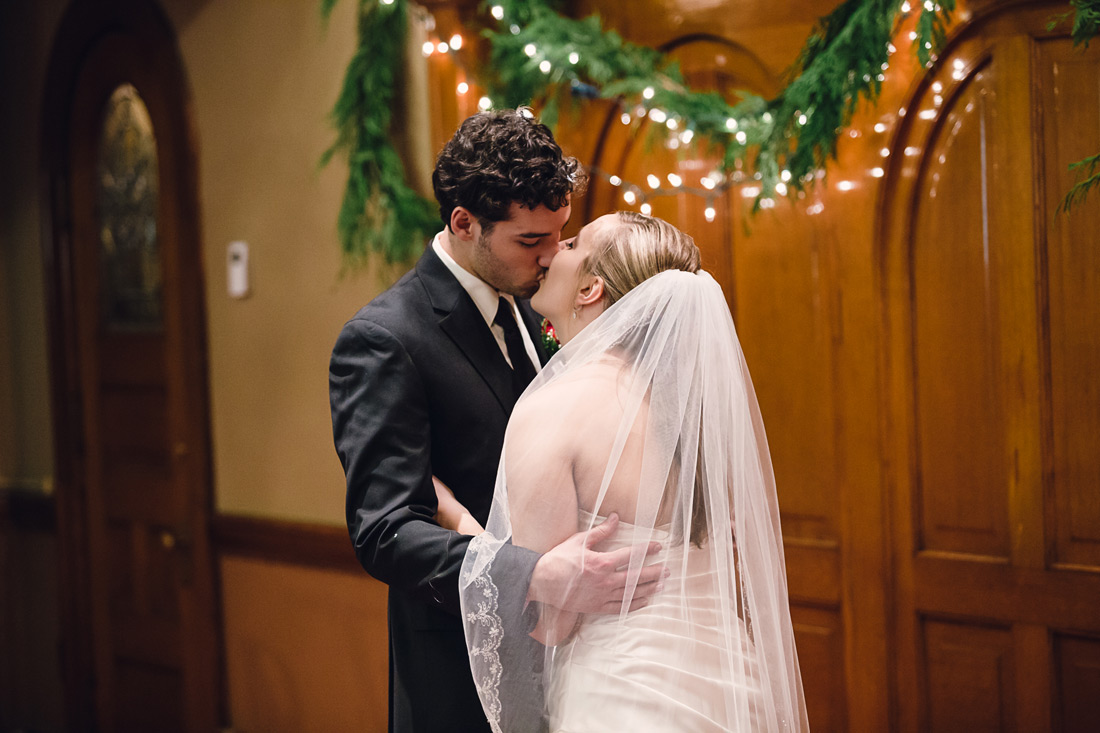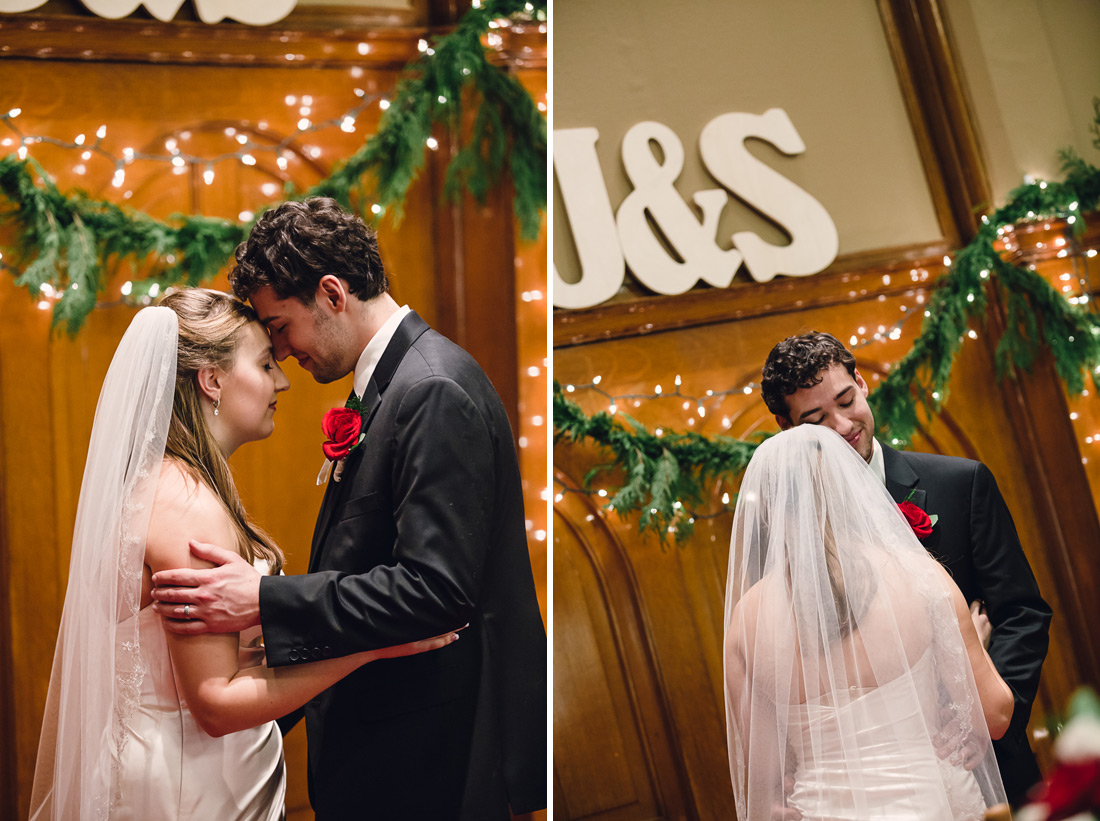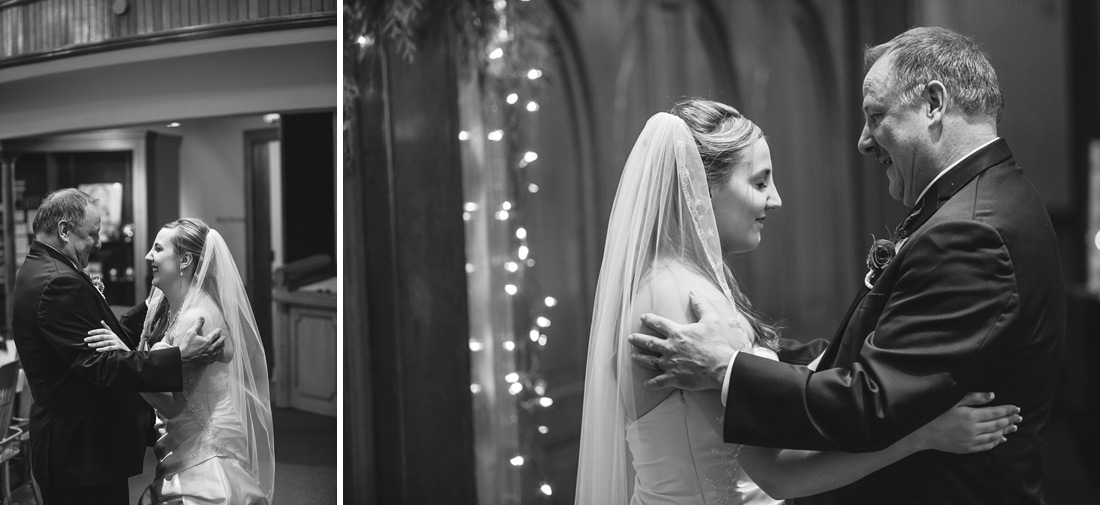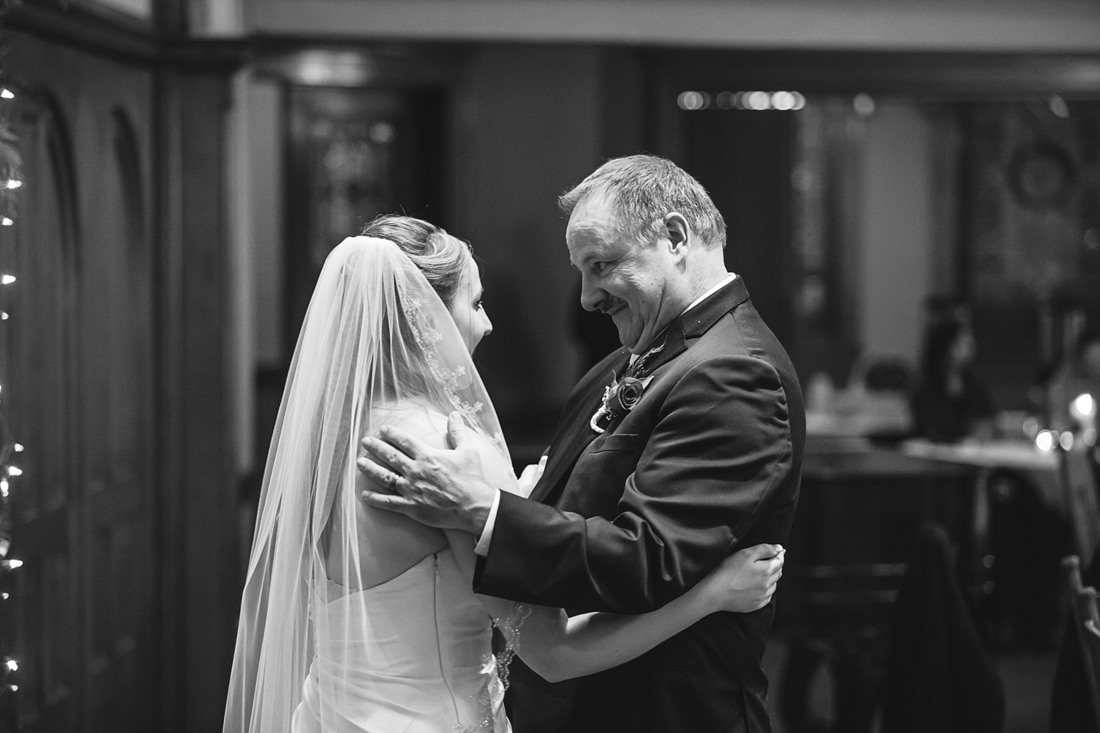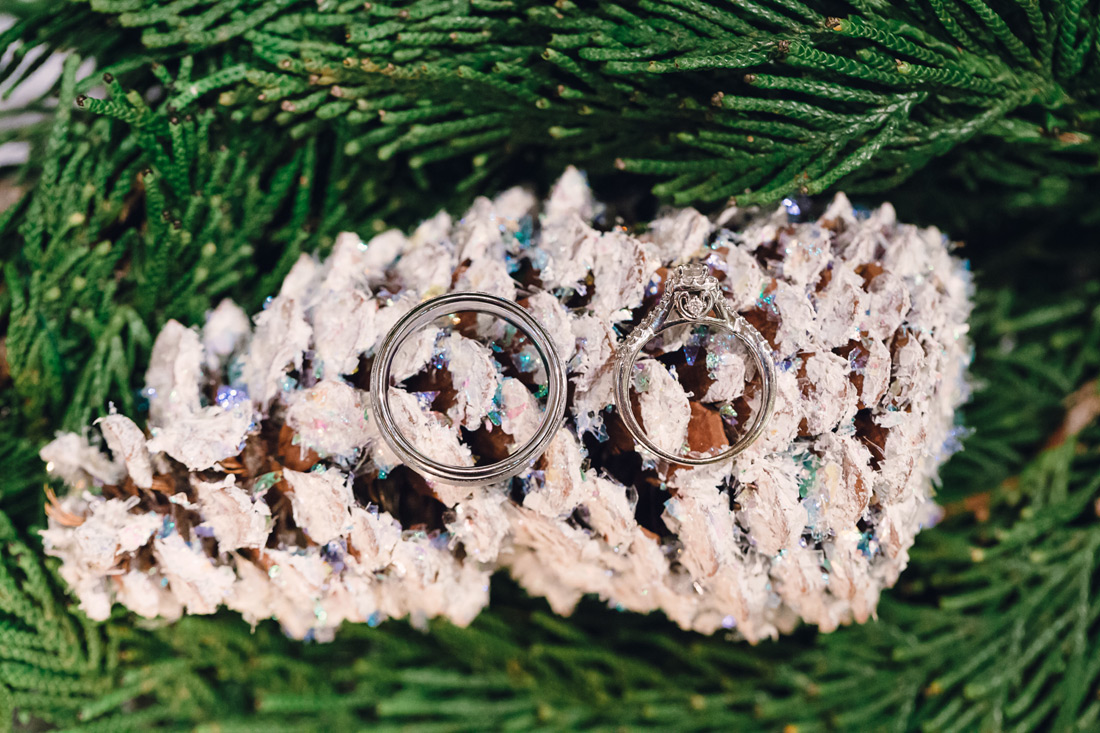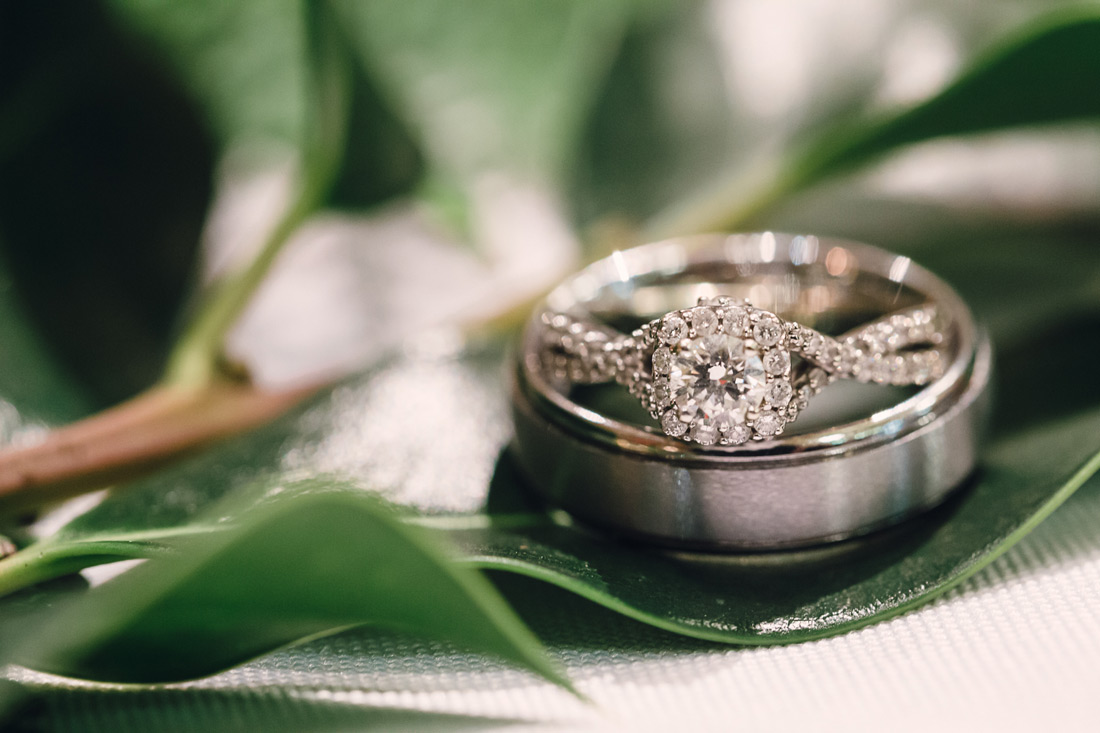 ---